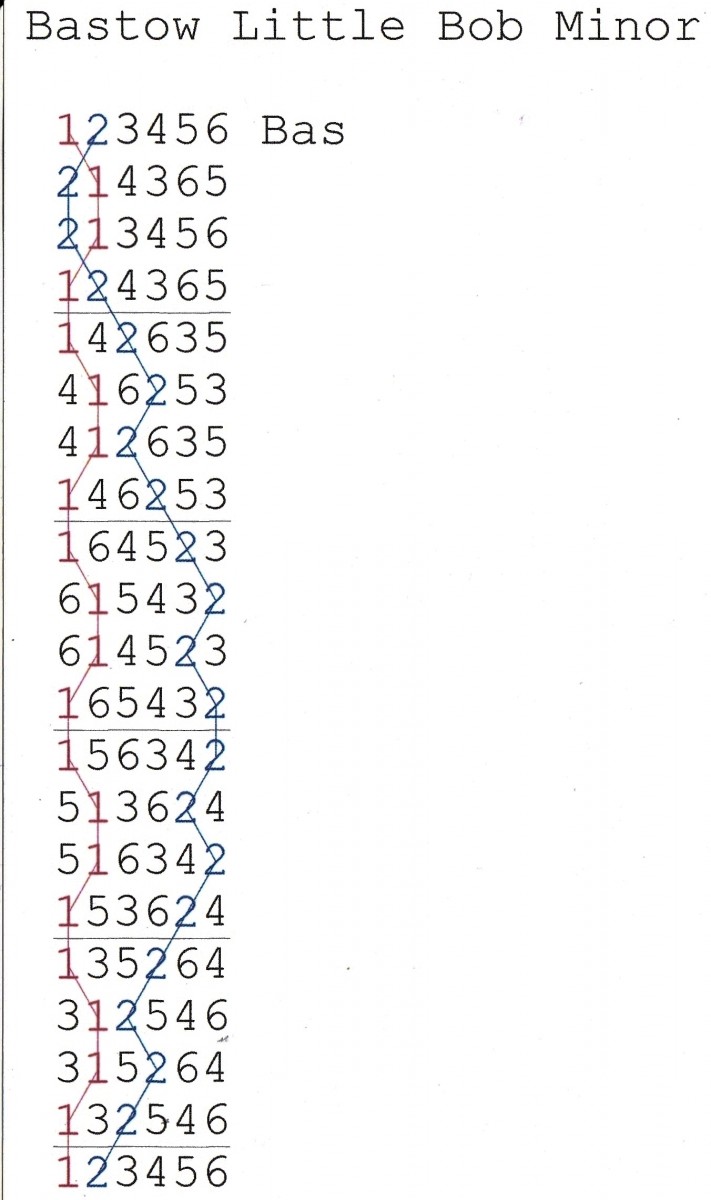 The Bobs.
The Bobs are like in Kent i.e. if the call comes before you lie at your treble bob in 5/6 then there will be 3 up dodges then lie and carry on with treble bob hunt as per normal i.e. 5/6 down 3/4 down plain lead 3/4/up etc.etc.
If the call comes after you lie in 6th place there are 3 down dodges in 5/6 before resuming normal service in 3/4 down.
If there are 2 consecutive calls this results in 5 dodges and not 3 but as indicated above.
If the call comes when you are dodging 3/4 up make 4ths and then dodge 3/4 down and in to the lead.......... carry on as per normal. If you are leading or if you are dodging 3/4 down when the call is made you are unaffected
Couldn't be simpler. See below: