Ryburgh Remembers
Acting Cpl. 6799Herbert Jeremiah Chapman
Jubilee Pallant.
1st and 7th Btn. Norfolk Regiment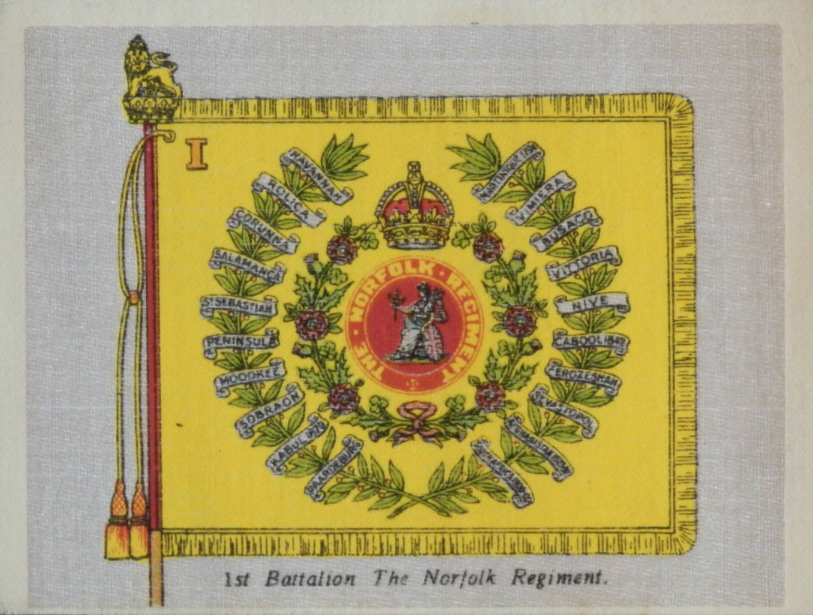 May/June1887– October 12th1916
Herbert Pallant was one of the nine children of Jeremiah Pallant and Rebecca Lincoln. He was baptised at Old Buckenham on June 5th1887 and grew up there, as witnessed by the Census returns of 1891 and 1901. Neither Herbert Pallant nor his younger brother Bertie Victor are on the Ryburgh Roll of Honour and yet in 1911, Herbert and his wife of 2 years, Lena Clayton were living in Ryburgh. They had married in 1909 at Hingham and according to the Census, they lived next door to his father and mother and sister Violet Eliza in Common Lane.
His brother Bertie Victor and his wife Lillian Fleming (married at the Registry Office in Walsingham on November 11th1910) were living in Square Wood beyond Highfield Farm. This close proximity to Highfield suggests that they could all have been employed at some point by farmer, Arthur John Savory. However, Bertie's Attestation Papers signed in Norwich on August 27th1914 stated that he had lived out of his father's house for three years continuously and he gives Sculthorpe as the answer to the question "where". Bertie only recorded 80 days in the Army and was discharged on November 14th. 1914 as "not likely to become an efficient soldier" due to pain in an appendix scar. By this time he had 3 children, Ada, Gordon and Herbert and all three attended the school in Ryburgh starting with Ada in June 1916. However, Grandfather Jeremiah is given as guardian for the older two. All three were removed to Sparham on October 10th.1919.
Herbert and his father are both on the Ryburgh Electoral Register for 1912 but by 1914, only father Jeremiah remains. Herbert enlisted, apparently in Attleborough possibly as a Territorial before the War and was deployed to France with the 1stNorfolks on August 16th1914. Between those two dates Herbert must have found employment in Sparham for it is there that he is to be found on the War Memorial in the Church as one of the "Men of Sparham who in serving King & Country gave their lives".
Did Bertie find work with his older brother's former employer and occasion the removal of his three children from Ryburgh School in 1919? This has yet to be researched.
In 1913 their "Ryburgh" based sister Violet Eliza married a domestic groom, Alfred Charles John Batley, her senior by seventen years. He was originally from Thorpe Hamlet but in 1911 was living and working in Great Walsingham. He enlisted with the Army Vetinary Corps and their first child, Donald Alfred was born 21st. March 1917 and baptised at St. Andrew's on 5th. February 1918. They had a daughter Mona born 6th.July 1920. At the time of the 1939 Register, the family were living in Burton -on-Trent.
Newspaper searches revealed what otherwise might have been thought Herbert's rather tenuous connection to Ryburgh. They explain clearly why we have included him amongst our War dead as he was clearly regarded as a Ryburgh man at the time:
The newspaper search also found two reports which corroborate the information about his hospitalisation (that is assuming him to be one and the same). This from the Diss Express on June 18th1915:
"At Needham Market on Saturday, Herbert Pallant and Arthur Albert Nicholls, privates in the 1st Norfolk Regiment, were charged with being absentees.-Inspector A. Botwright saw the prisoners at Needham Market Railway Staion at 9a.m., and asked them for thei passes, which they failed to produce; they stated that they belonged to Norwich, and were on sick leave. Both had a railway ticket for Norwich. Not believing their statements, the witness arrested them, when they admitted being abentees,- The prisoners were remanded to await escorts."
and again the following day in the Bury Free Press also reporting on a third absentee under the heading "Soldiers in Trouble":
Unfortunately, Herbert's service record has not survived and so we don't know what punishment he suffered for the above alleged misdemeanour or indeed when he returned to France and the horrors of the Battle of the Somme. All we have from there on is the recording of his death in the "Register of Soldiers Effects" which inevitably is very matter of fact:
12.10.16 In Action
What does survive however is a posthumous recognition of his being "Mentioned in Dispatches" in the London Gazette for 4thJanuary 1917:
Herbert's name appears with others of the Norfolk Regiment on page 223 of that publication: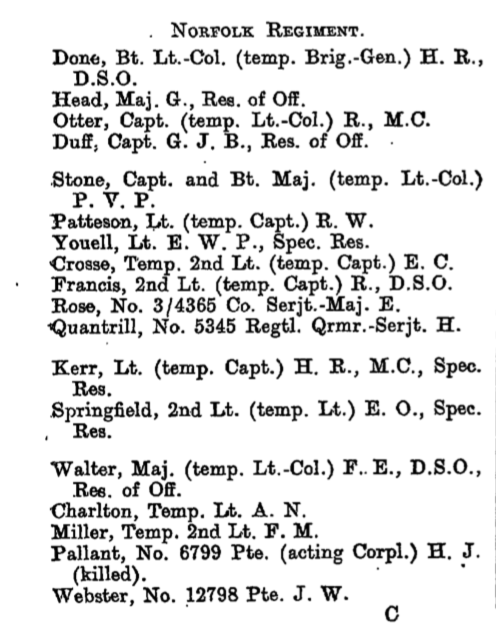 Herbert's Medal Index Cards confirm his M.I.D. status which entitled him to an Oak Leaf Clasp which would have adorned his Victory Medal ribbon had he ever had the opportunity to wear it.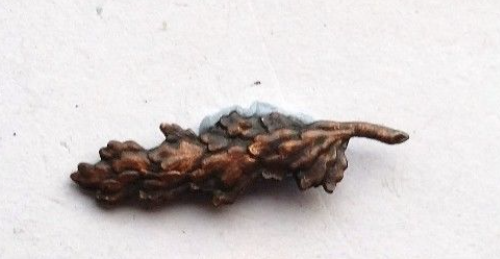 He is commemorated on the Thiepval Memorial and can be found on Pier and Face 1C and 1DPand and 1Dier and Face 1 C and 1 D.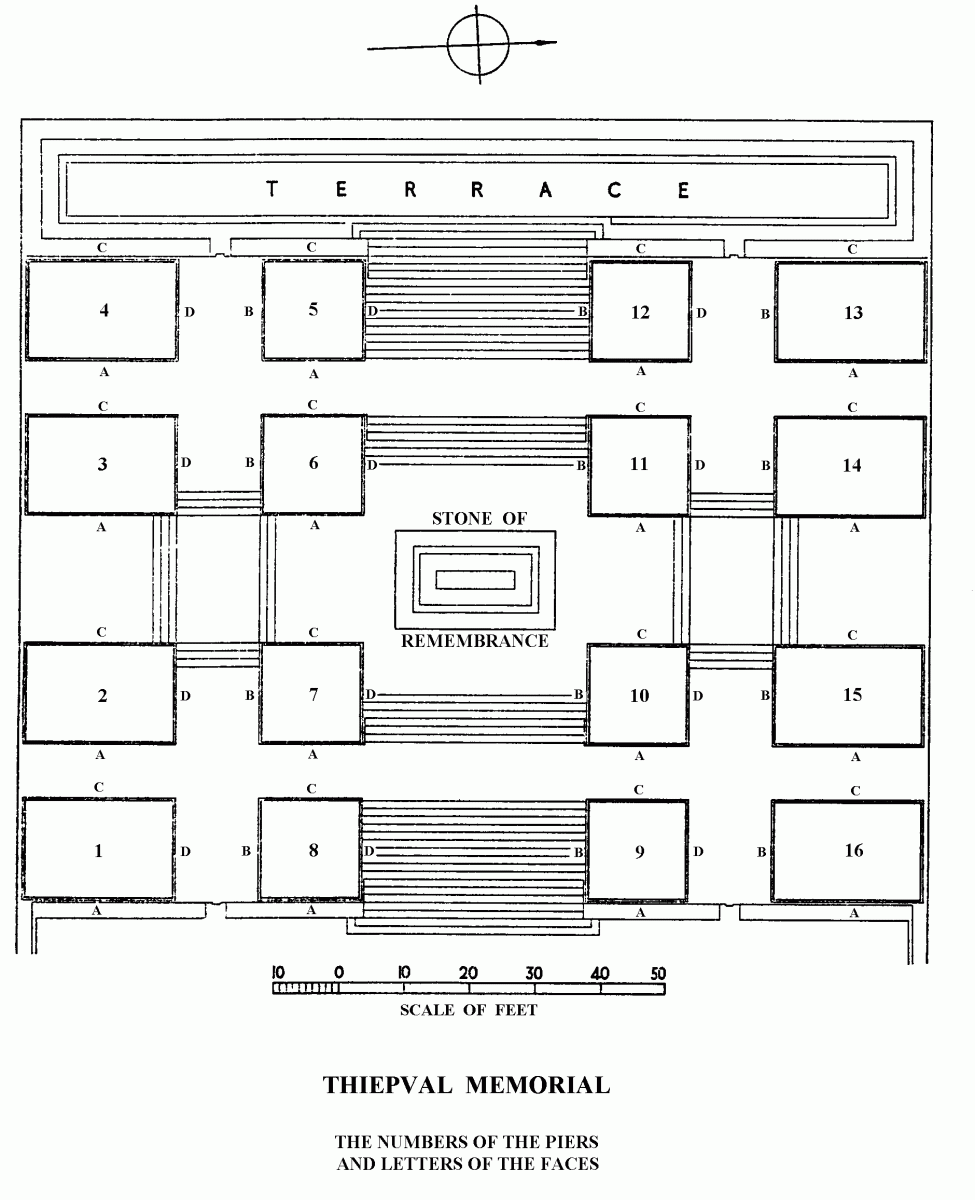 His widow Lena received £20-4/-10d. back pay in April 1917 and War Gratuity in September 1919 and would have been, as his sole legatee the recipient of his 1914 Star, British War and Victory medals and Oak leaf clasp, Death Plaque and Scroll.
Shortly after receipt of the War Gratuity payment in 1919 Lena remarried, one George E. Elliot. Her death aged 91 was registered in Norwich in March 1974.

copyright 2018