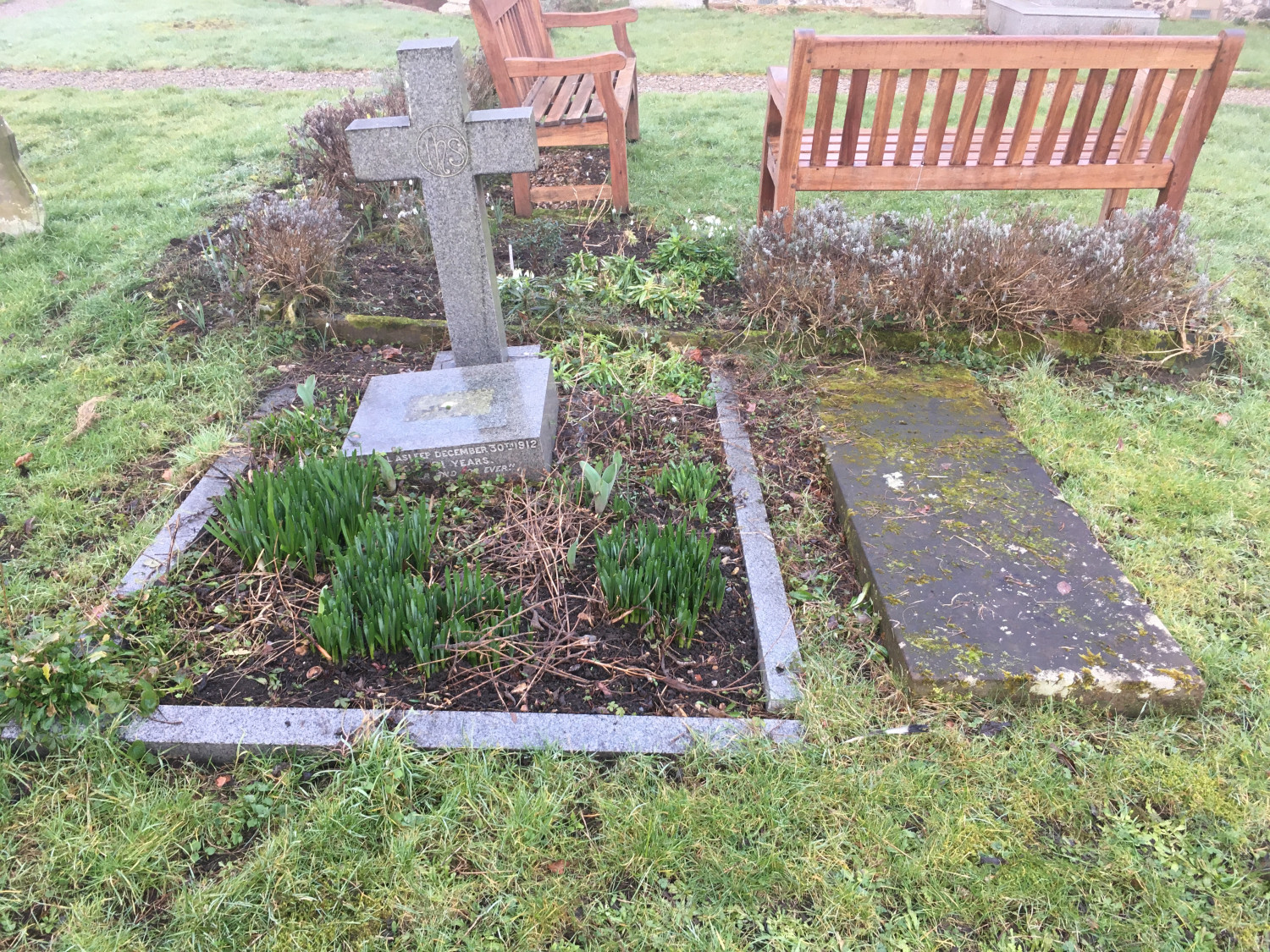 The photograph above was taken on a recent wintery morning and depicts the graves of John William Filby and his wife Sarah on the left together with that of Emma Clarke horizontal slab on the right.
Time has taken its toll somewhat since the inscriptions on all the monuments of the church were transcribed and recorded by the late Shirley Howell and her husband Keith in the 1980s. Fortunately they clearly recorded the following:

Emma must have died soon after their arrival in Ryburgh as they were still farming at Old Hall Farm in Letheringsett in 1891 and John was still found on the Electoral Roll at that address in 1896
In the Census of 1911, they were the tenants of Westwood Farm on the Ryburgh Estate. In fact, they had been occupiers from the late 1890's. Sarah died soon after the Census was taken in 1911 and John followed her in December 1912. These circumstances were also contemporary with the sale in 1911 of Testerton Hall and the Ryburgh Estate.
At the 1911 sale, the Westwood part of the Estate was described on these following pages from the original sale catalogue kindly loaned by Mr. Thomas Cook current owners of the Estate: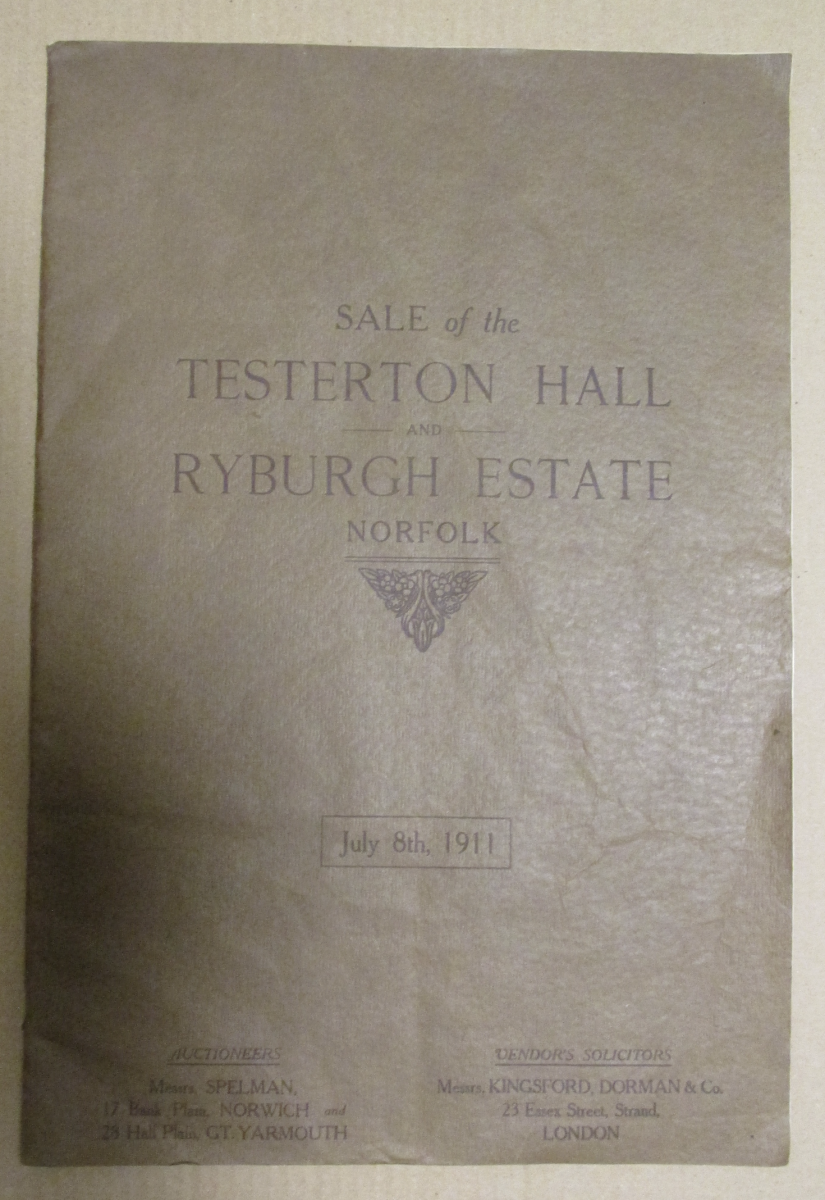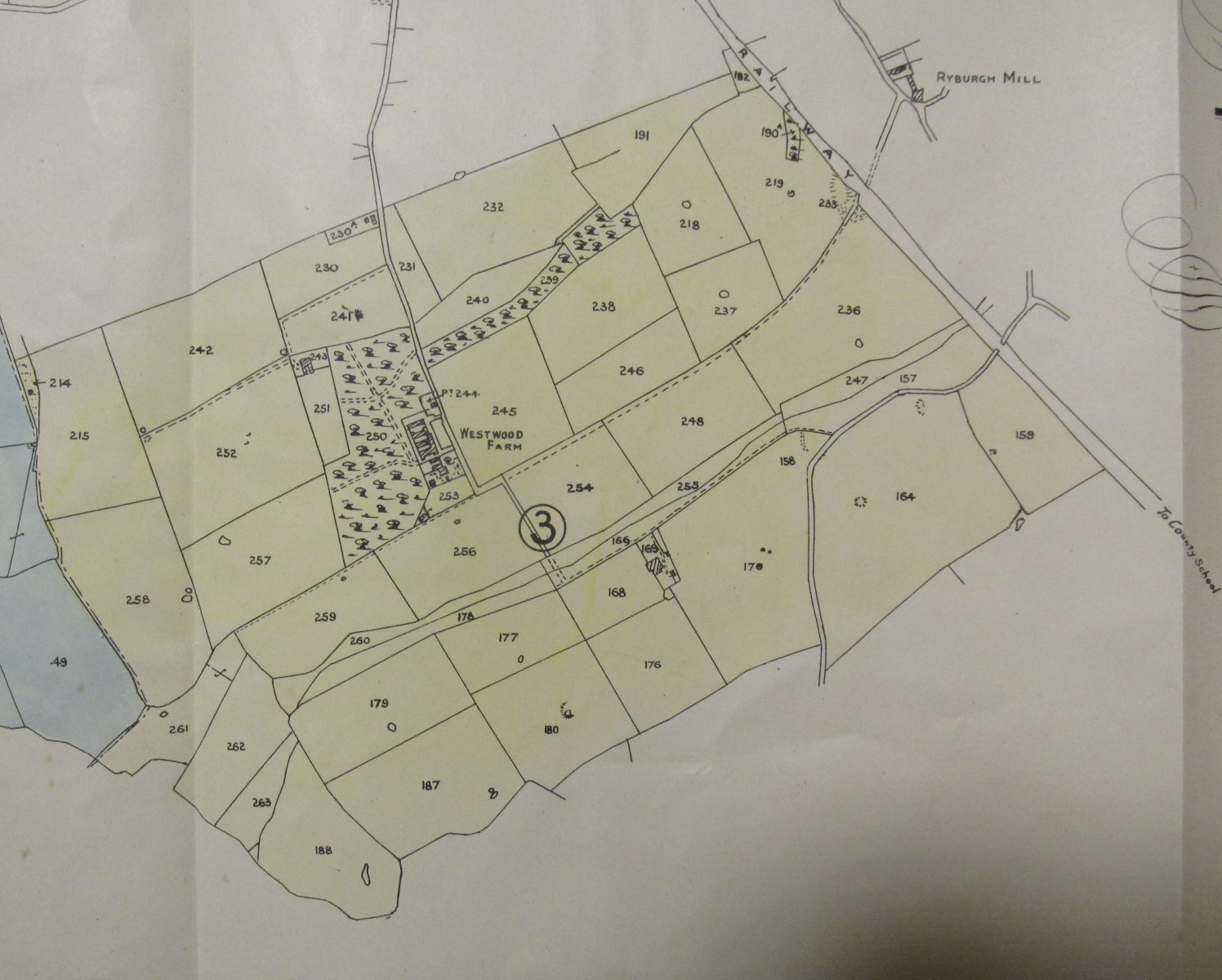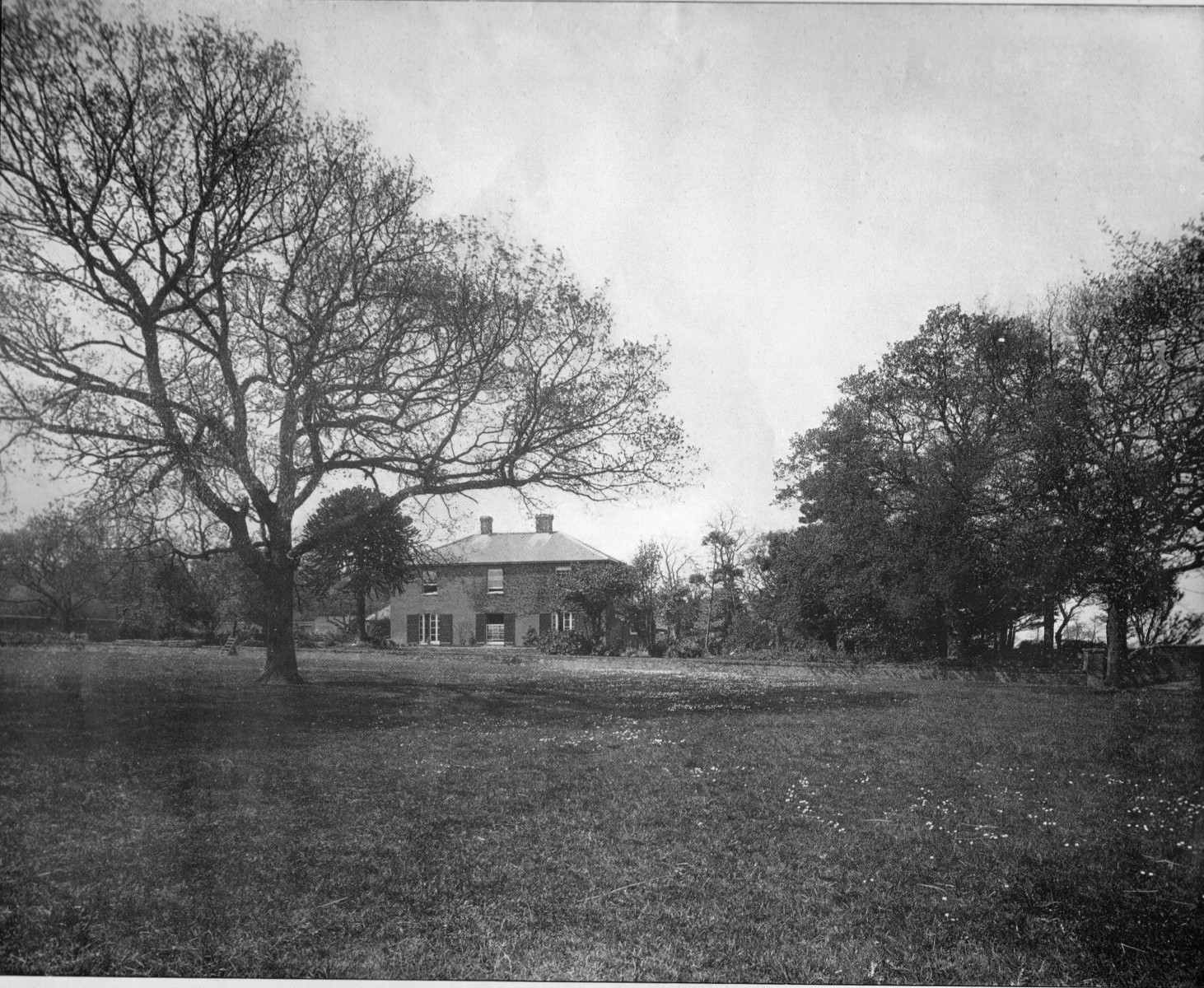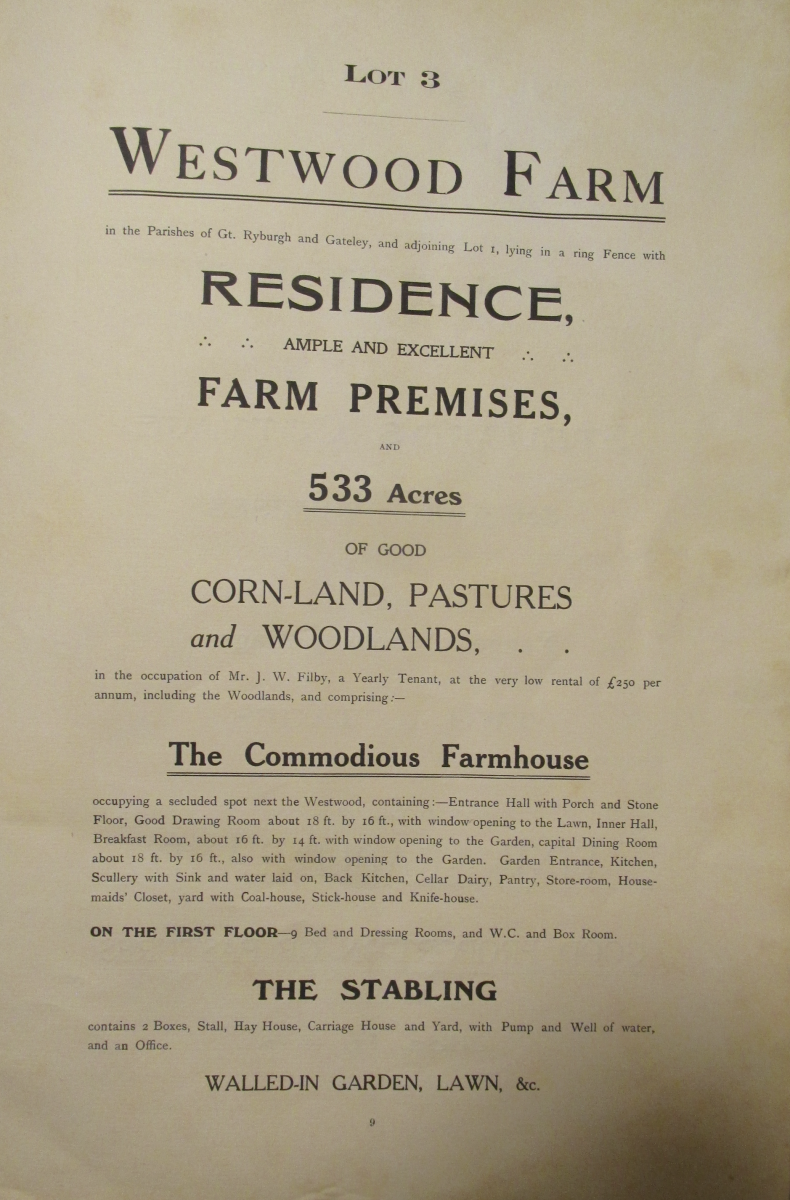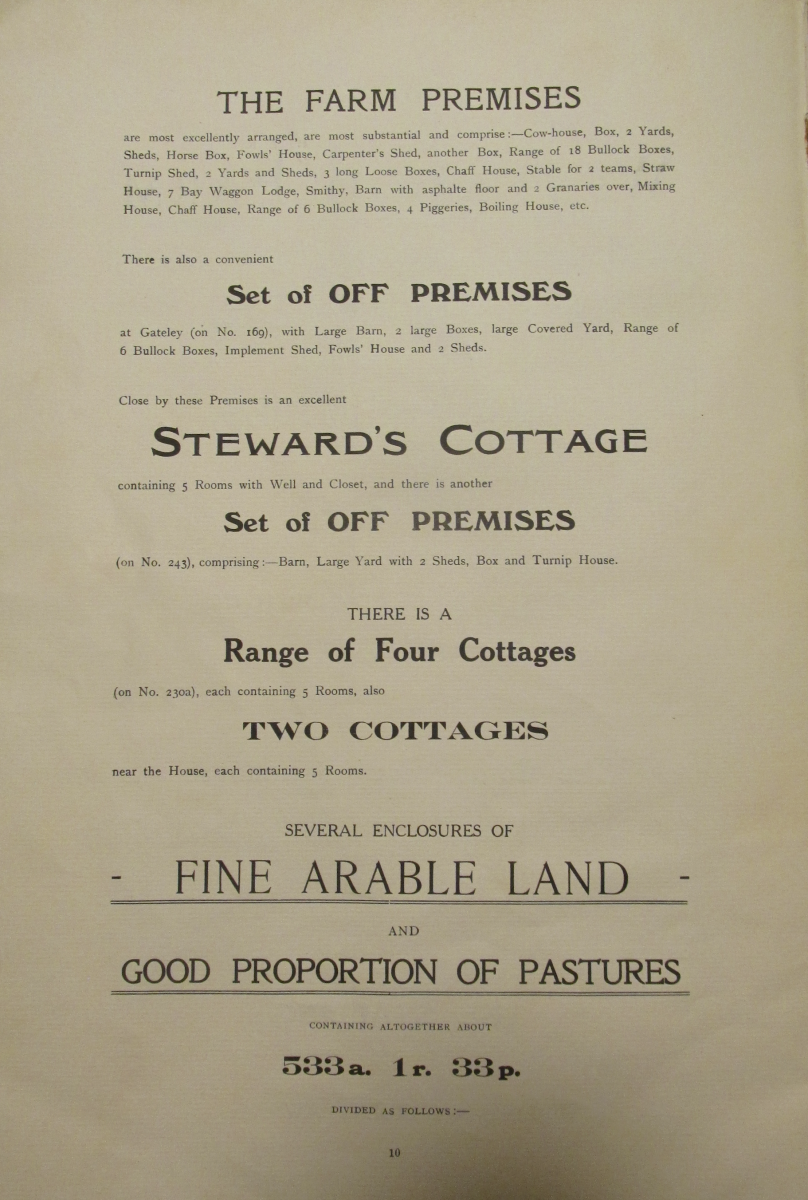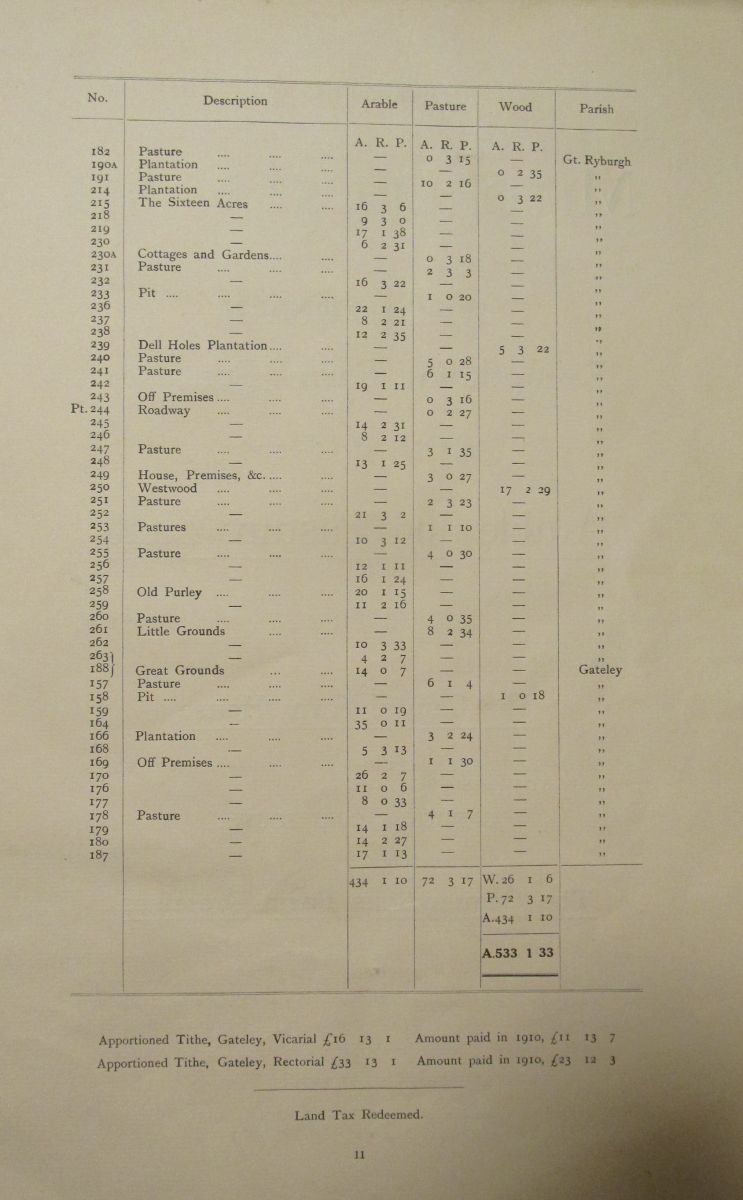 Before Westwood as described above was built, the 2 separate "Off Premises" were former separate tenancies with barns and buildings and known as Wood Farm and Grovefield Farm. These can be seen again from a farm sale catalogue of 1850: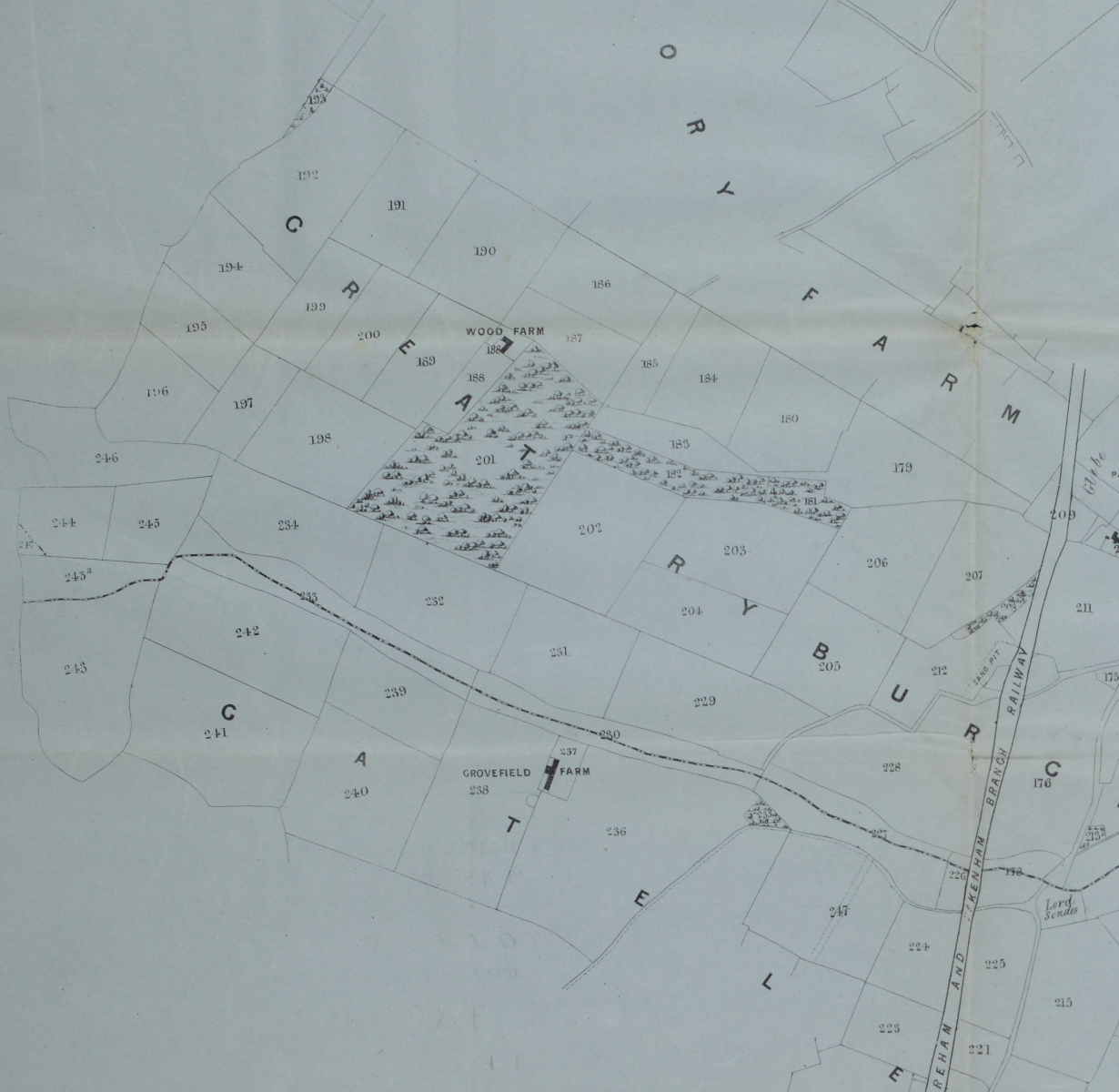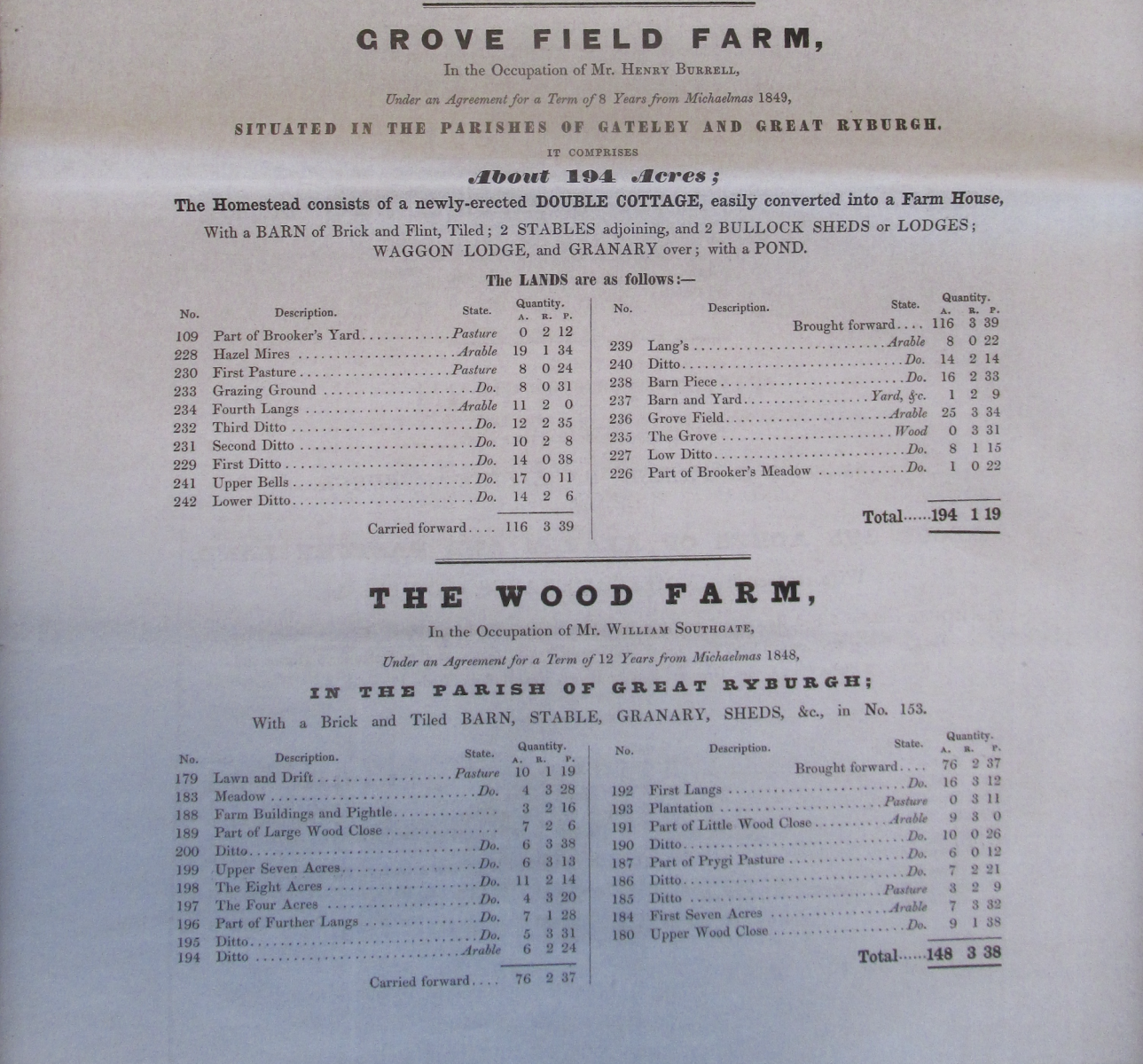 Comparison between the Census returns of 1901, 1911 and 1921 allows us to pinpoint fairly clearly who lived where and the farm with its tied cottages, supported several of the same families through the changes of tenancy. Common to both the Filby and his successor Robins Cook's occupations was the Farm Bailiff, Henry Charles Neale who died in 1943 and for whom we also have an image, courtesy of Jayne Neale. However, the following biographical information is all the notice in the local papers provided:
"The funeral service for Mr Henry Charles Neale was held in the Great Ryburgh parish Church on Saturday 5th March.. The Rev H F Tatham conducted the service and interment. Mr Neale who died on Wednesday of last week at his home in Little Ryburgh was 82 years of age. Practically all his life had been spent in Great and Little Ryburgh"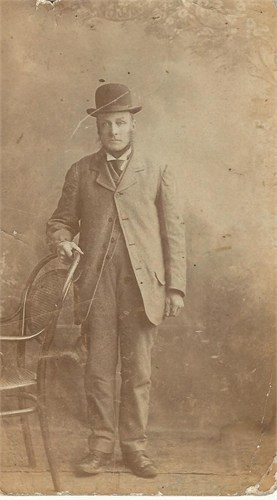 Henry Charles Neale farm Bailiff of Westwood for John Wilby and Robins Cook
The burials of John and Sarah Filby in the churchyard were among the very last to have taken place here in Great Ryburgh before the "New churchyard" at Little Ryburgh came into regular use. Testerton Hall tenant Edgar "Ned" Smith was the first to have "N C" next to his burial register entry in 1914. Emma Clarke "sister of Mr Filby of Westwood" died in 1896 probably soon after the time of their arrival at the farm. It was through a chance meeting with Emma's 3x Great grand-daughter in the churchyard that occasioned quite out of the blue the following images: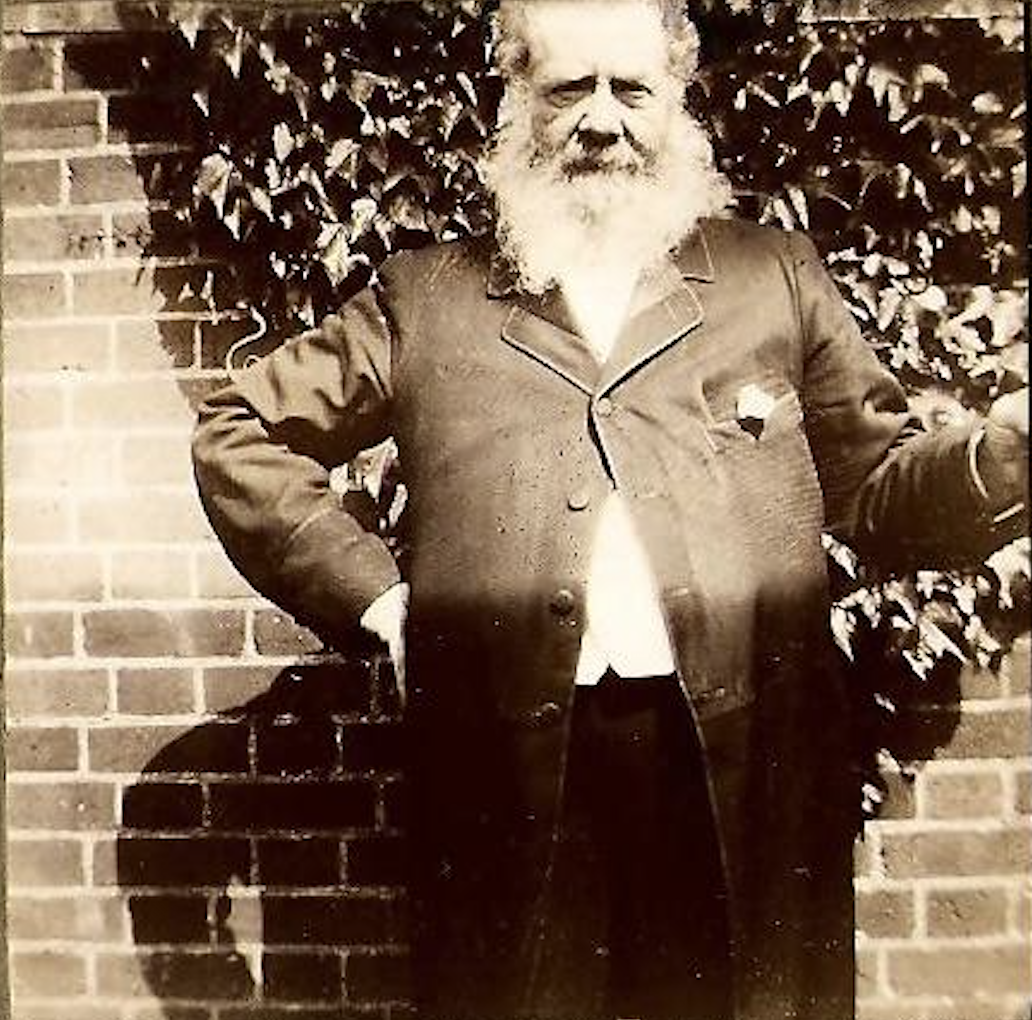 John William Filby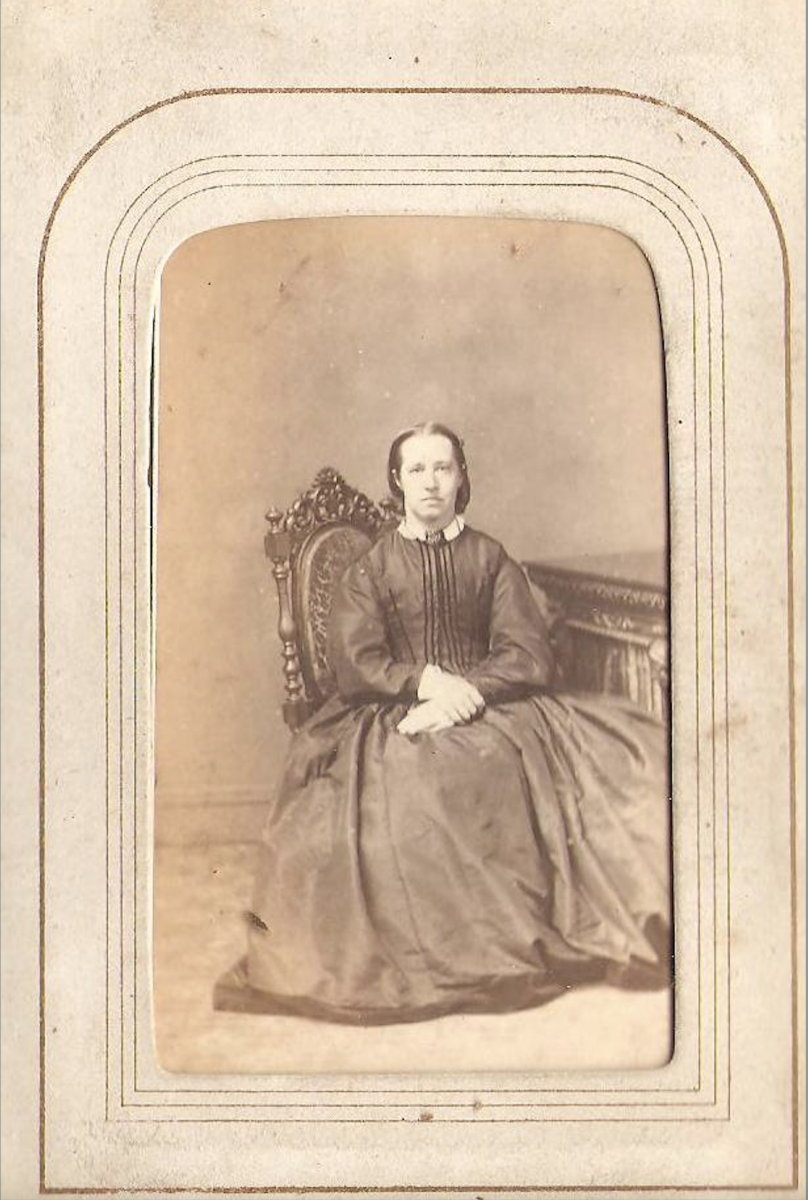 Sarah Filby nee Clarke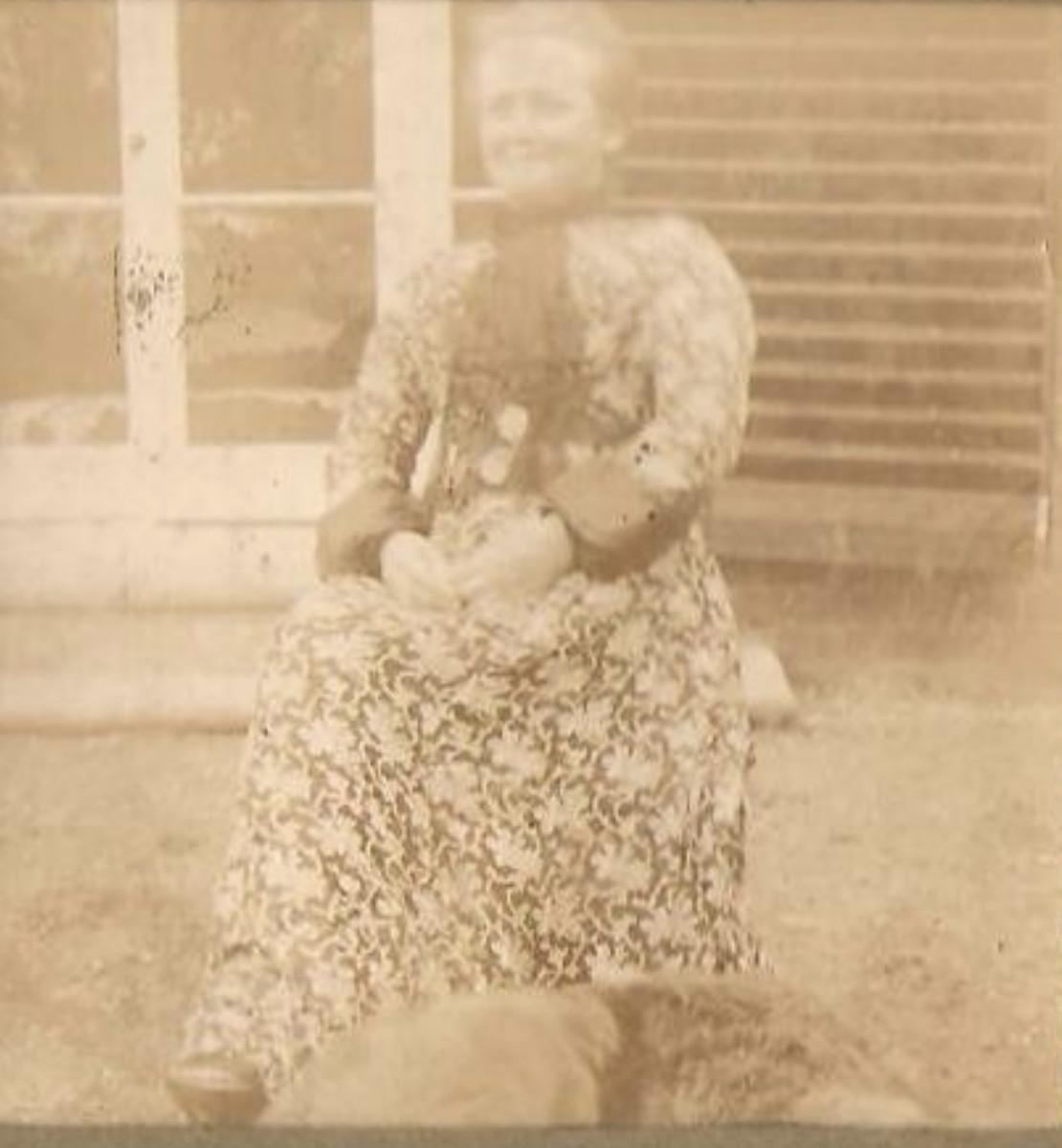 Ann Pumfrey Ives eldest child of John Filby and his first wife Eliza Pumfrey
The arrival of these images prompted me to do a bit of digging into John Filby's background, starting with his birth in 1831 to John Filby and Marianne Burrows who are to be traced in both the parish of St Augustine and St George Colegate in Norwich. They were weavers and at the heart of an ancient Norfolk cottage industry which was already under threat from the improvements of the Industrial Revolution. Likewise they are living close by Marianne's sister Sarah who was married to George Barber Clarke and they too were weavers. At 10 years of age and no longer at home, John was living with farmer Thomas Tann and his wife Elizabeth in Kerdiston. By1851 he was still in Kerdiston but now he was farming 177 acres with 2 labourers in his own right. His sister Elizabeth is living there with him adjacent to the 55 acre farm of Thomas Tann. At the age of 20 and technically still a minor, he married Eliza Pumfrey "full age", though only just 21, at the Parish Church of Reepham with Kerdiston that same year. She was the daughter of James and Bethia Pumfrey another Kerdiston farmer. In the Census of 1861 the family is in Sprowston farming 128 Acres and with a family of 4 (1 son and 3 daughters). Eliza died in May 1862 possibly giving birth to John William (jun). In 1871 though the family were still in Sprowston, John was farming 130 acres with 4 children but now 2 sons, 2 daughters and a new wife, Sarah Clarke, his first cousin who he married in 1867. (It was not uncommon for 1st cousins to marry in the C19th, accounting for 4-5% of marriages). In the same 1871 Census, 8 year old John William (jun) was living in Tacolneston with his widowed aunt, schoolmistress Elizabeth Tann nee Clarke.
Their next move was to Old Hall Farm in Letheringsett and a farm of 500 acres. The family is found there in both the 1881 and 1891 Census returns. By 1896 they must have been sufficiently ensconced at Westwood for Emma Clarke, to be buried at St Andrew's. At his death John's estate amounted to nearly £3690 which was a substantial amount in those days. Probate was granted to John William Filby jun. and his daughter Harriet's husband Oliver Rix, Engineer of Sculthorpe, a name well known even today in the farming community.
Emma had been living as part of the family since at least 1881 and by then of independent means. Contrary to our assumed reading of the gravestone, she was in fact John William Filby's unmarried cousin and the sister of Sarah his wife. The sharp-eyed amongst you will no doubt have noted that it was Emma's 3x Great grand-daughter who sent the images but that is altogether another story.