The Comer family gave many years of service to F & G Smith, the Ryburgh maltsters and millers.
William Edward Comer pictured here with his wife, Mary around the turn of the century, was the son of a Brickmaker from Castle Acre. By 1871 he was living in Norwich and working as a clerk for the Great Eastern Railway. He married Mary Jane Palmer in 1872.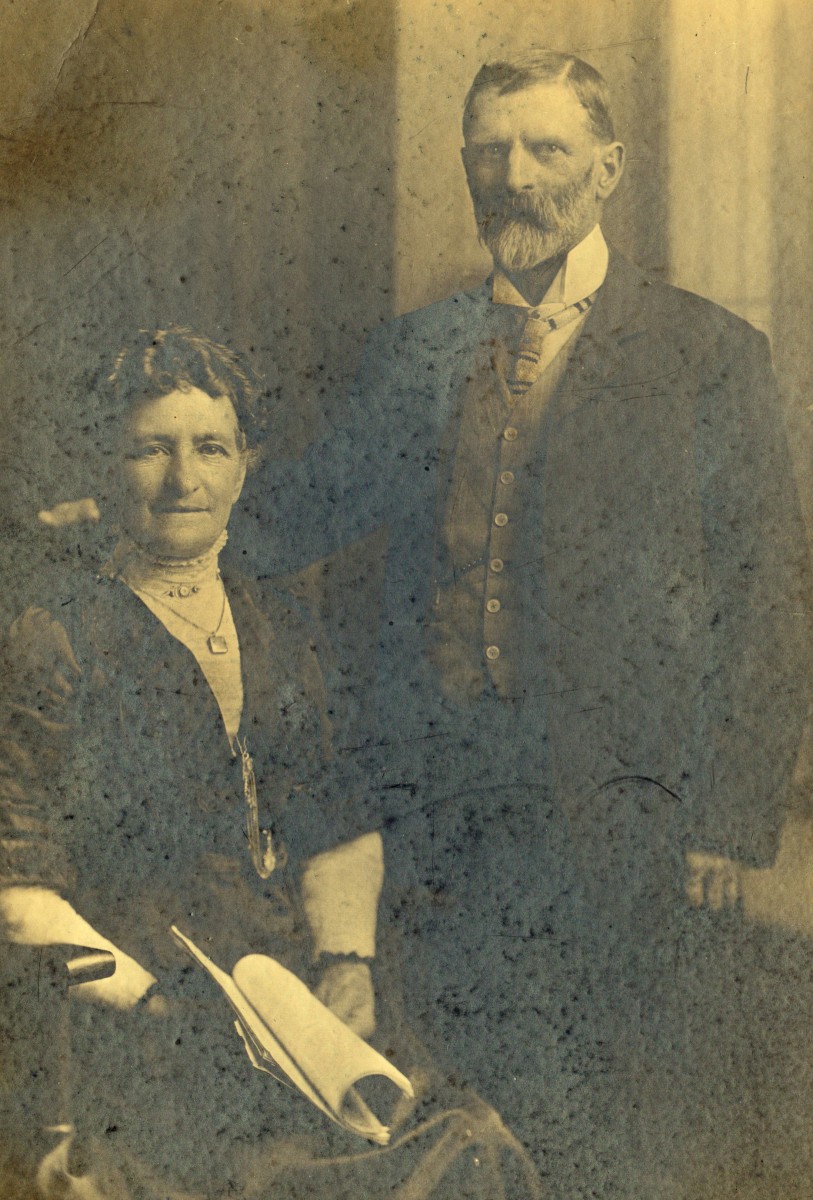 Thomas Archibald, their second son, known as Archie, was born in Norwich in 1876. The family move to Ryburgh took place some time, probably soon after 1881, for by 1890 when Annie Smith died, William was well enough established to have been left £150 in her will. Archie was enrolled with the Smith firm as William's assistant in 1892 at the rate of 10/- a week

Thomas Archibald Comer
They are both easily identified on the 1901 picture of the workforce from the images above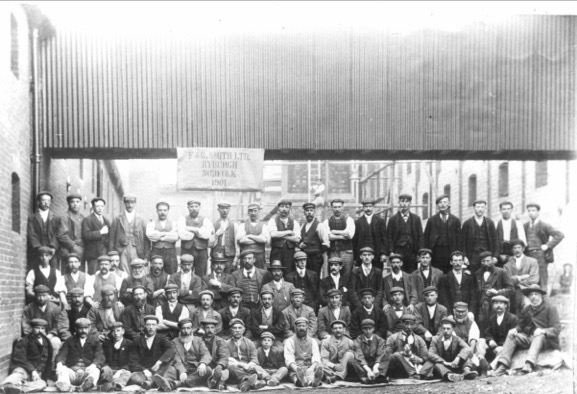 Youngest member of the family Harold Douglas Palmer Comer was born in Ryburgh in 1888 and there survives just two family photos depicting Harold on his own and with Archie taken in the 1890's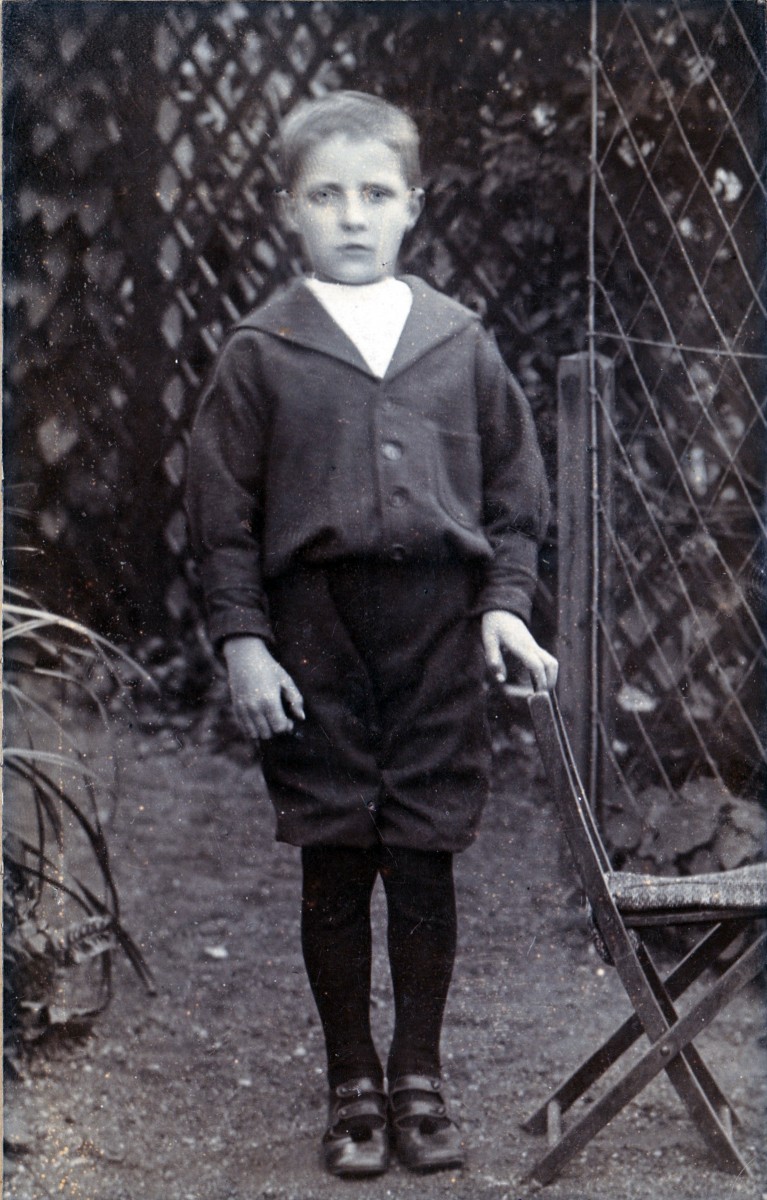 Harold Comer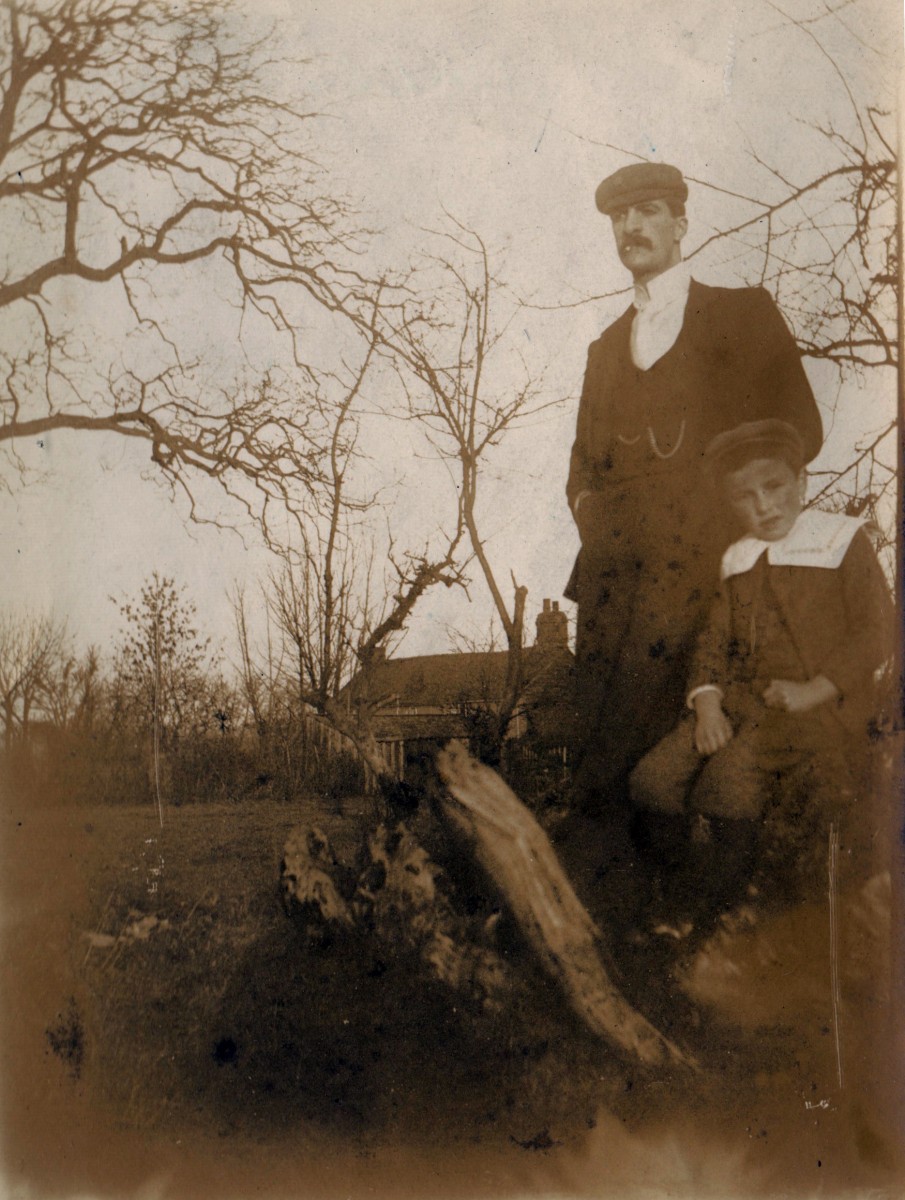 Archie and Harold Comer
1904 was a memorable year for Archie as he married Clara Elizabeth Pratt known as Bessie in St Andrew's on August 2nd. He was by then earning £3 per week. They were next door neighbours living in the pair of cottages probably built by R(obert) S(tamp) opposite the Maltings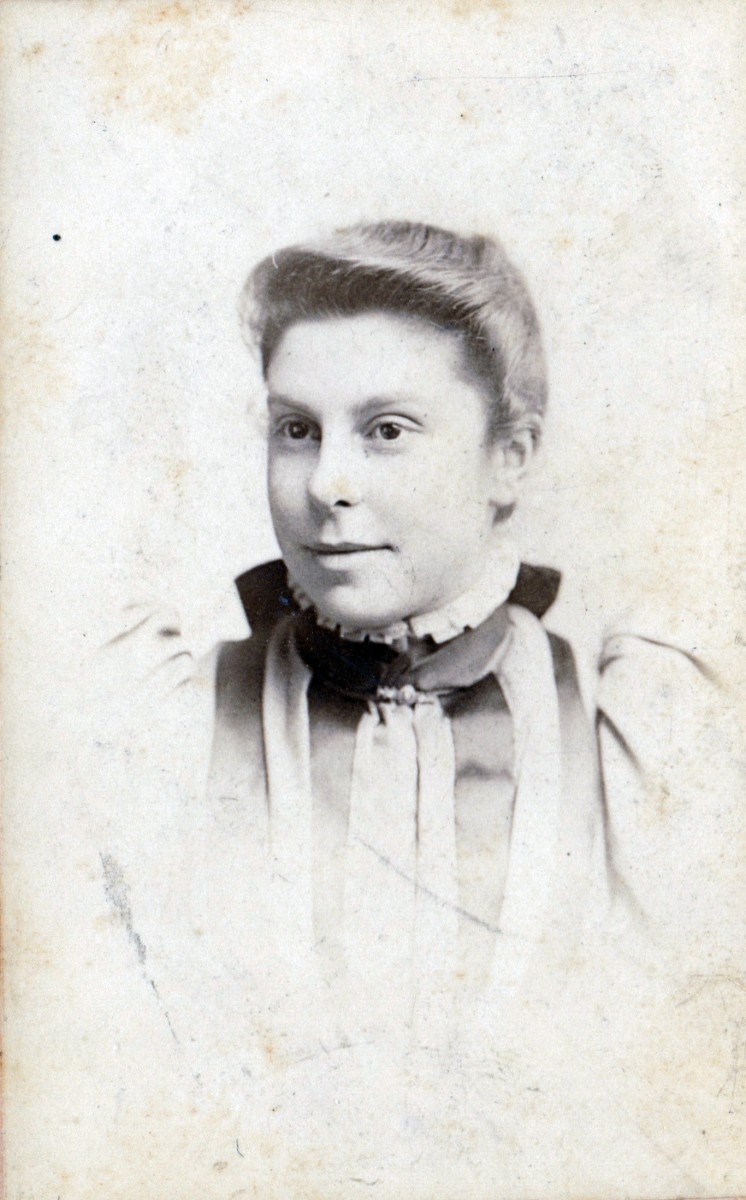 Clara Elizabeth( Bessie) Comer nee Pratt
The Comer and Pratt house in the 1940's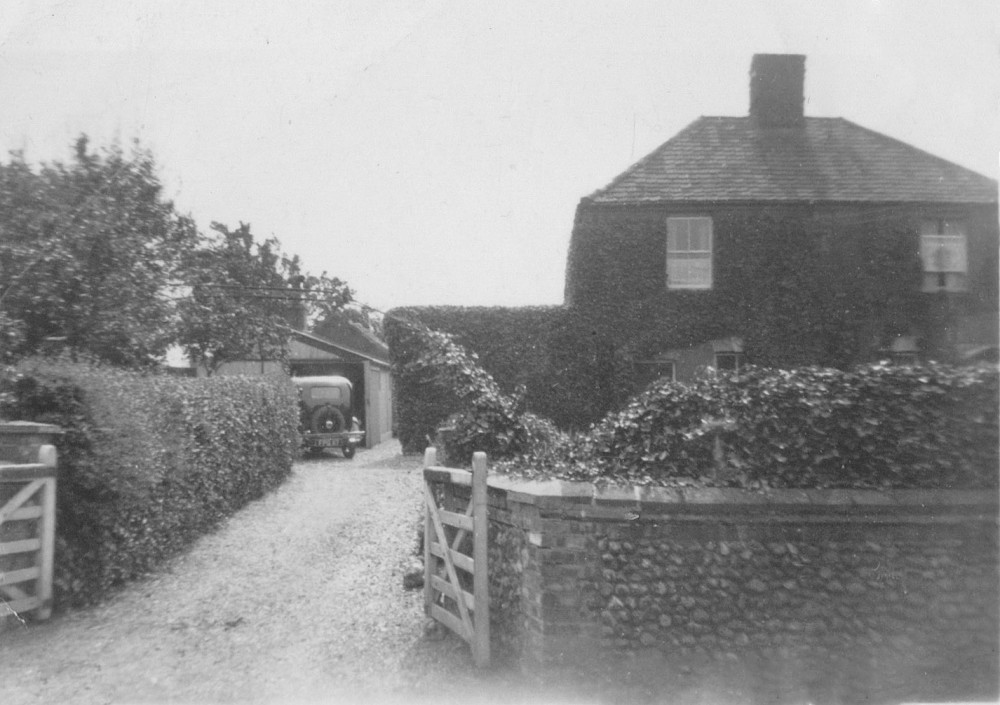 Archie also appears in the 1904 Mid Norfolk Shield cricket team photograph with the trophy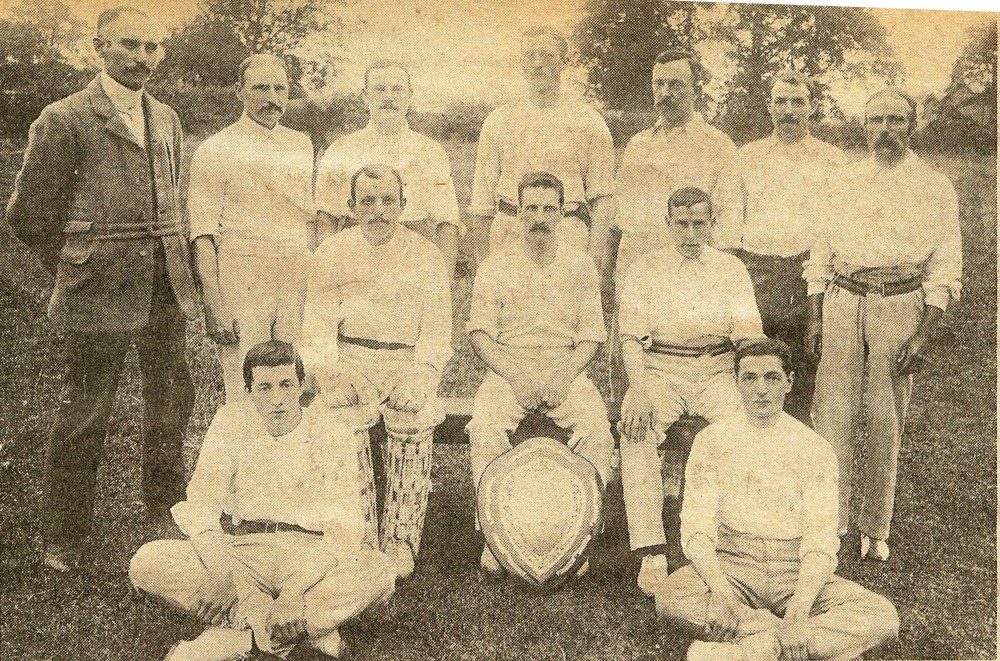 Betty Wharton writes in her history of the Smiths of Ryburgh that after William Comer died in 1913, Archie was promoted to "Market Clerk and Cashier at Ryburgh at 50/- per week. Why he should lose 10/- per week when earning promotion is not explained, but Mrs (Mary) Comer was given a grant of 10/- per week until she reached pensionable age. The Comers wrote a grateful letter for the generous treatment accorded to them by the Company"
Archie, as he as known was 39 years of age when he enlisted in Norwich on December 5th 1915. On enlistment he joined the 2/7 Essex Regiment with the number 301791. He then transferred to D Coy 4th. R(eserve) Btn. The Essex Regiment His decision to enlist and the choice of regiment can not have been coincidental following his younger brother, Harold's death on the Royal Edward earlier that year. Harold had then just transferred from the Norfolks to the Essex Regiment to join the fight in Galipoli.
.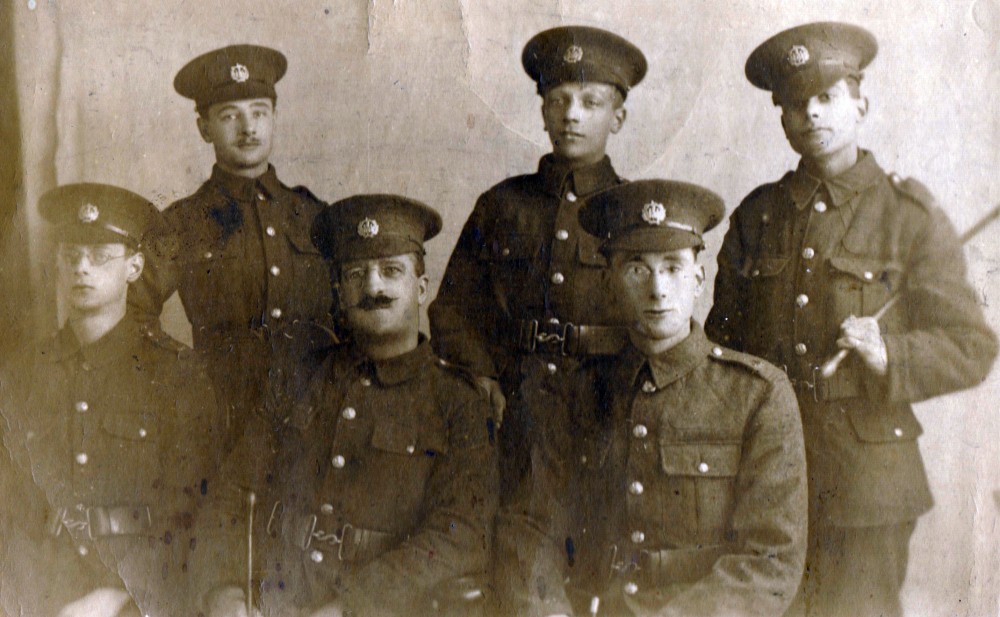 Archie remained in reserve until October 1916 when he was mobilised and posted again with the 2/7 Essex Regiment.
He was back in the 4th Reserve Btn. in November 1917 but was posted to France with the Ist Btn. Essex Regiment on February 27th 1918. He was then transferred to the 2nd South Staffordshire Regiment on March 2nd 1918 and by March 24th he was reported as being missing on Western Front according to both his surviving service record and his Red Cross record card.
He was released from captivity at the close of hostilities and repatriated on Dec 9th 1918
On January 7th 1919 H E Smith Managing Director of F.&G. Smith wrote a memorandum to The Local Advisory Committee Labour Exchange ~Norwich stating that
" We hereby certify that 24252/42452 Pte. T.A.Comer 2nd South Staffords was in our employ prior to Aug 4th 1914 and we are prepared to offer him his position as accountant immediately on his release from the army."
F.&G. Smith wrote a further memorandum on Jan 20th 1919, this time to the Adjutant 2nd South Staffords Lichfield.
Re: 24252/42452 Pte. T.A.Comer 2nd South Staffords
Herewith we beg to hand you certificate re the above & would be glad if you could arrange for his release as speedily as possible,
Yours Faithfully etc.
These two memos were received at Infantry Records in Lichfield on January 23rd to be processed:
"The Attached certified offer of Civil Employment in respect of 24252 Pte. T.A. Comer is passed to you for necessary action, this man being a Repatriated Prisoner of War on leave. "
This information is confirmed in the January issue of the Ryburgh Parish Magazine

In common with many ex soldiers Archie never spoke much about the War but we have been sent this brief recollection from his Grand-daughter Pauline who has kindly supplied many of the images for this page: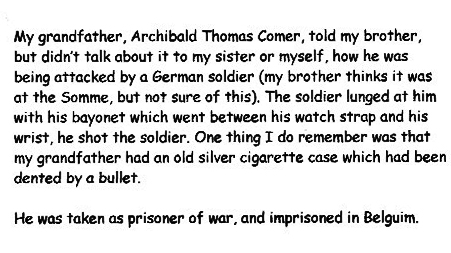 Archie continued working at the Maltings and by 1939 his wages had risen to £30-6-8d per month. When he retired is not clear but he is depicted in two photographs showing the aftermath of the bombing raid of 1942 and possibly took the photo of the devastation after the incendiary bombing.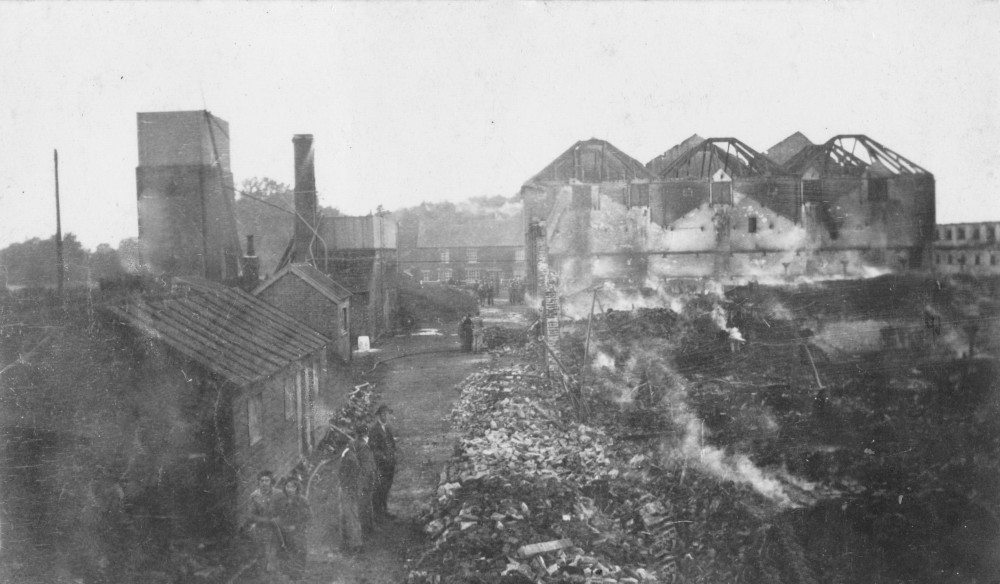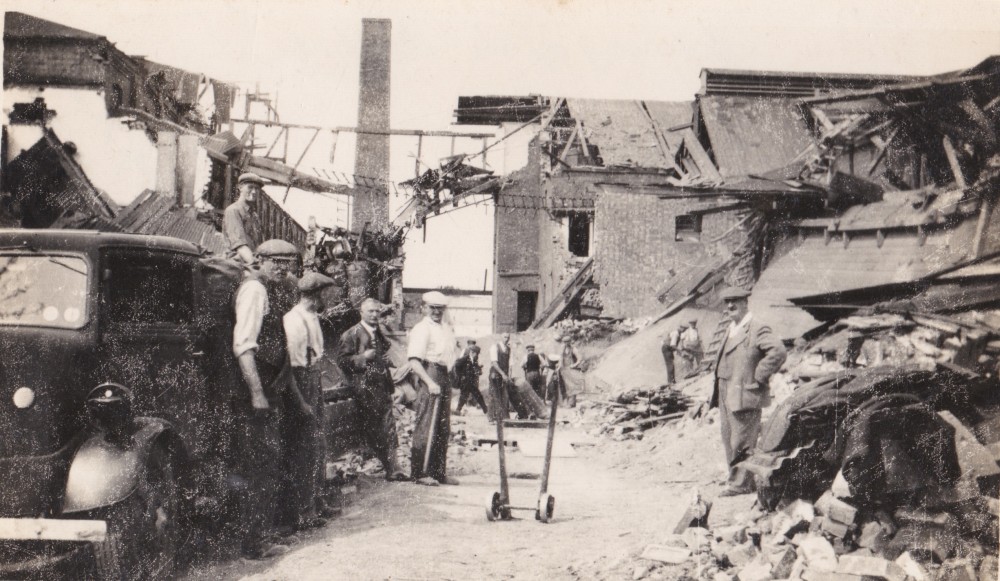 Freddy Barker on the lorry,
from front to back on left: old long Baldry, Mr Bacon, Mr Poole, Mr Mullenger.
On the right: Archie Comer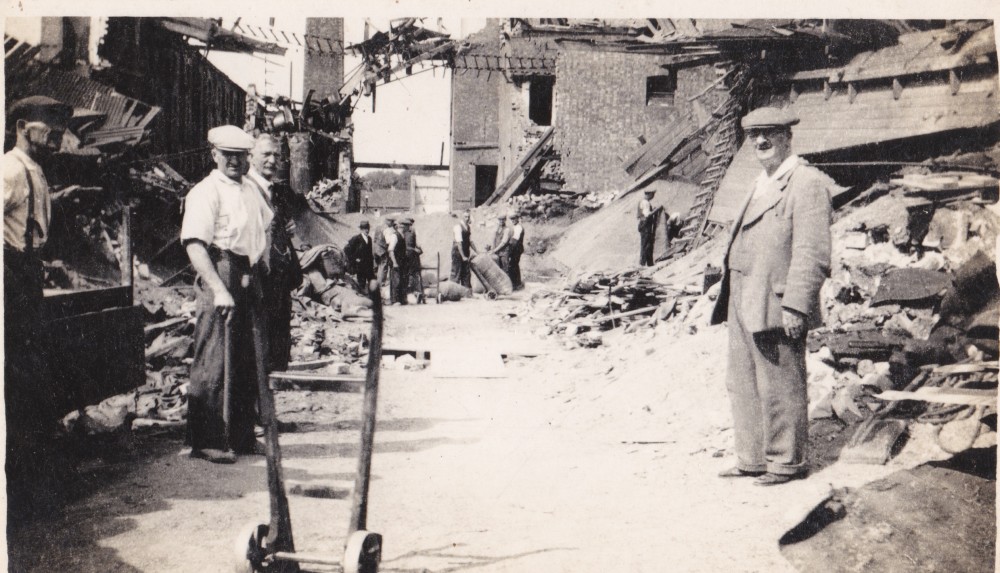 Foreground left to right : Mr Bacon, Mr Mullenger, Mr. Poole, Archie Comer
Archie died in 1952
copyright 2015