Ryburgh Remembers
Private 13321 Arthur William Allison.
8th. Btn.Norfolk Regiment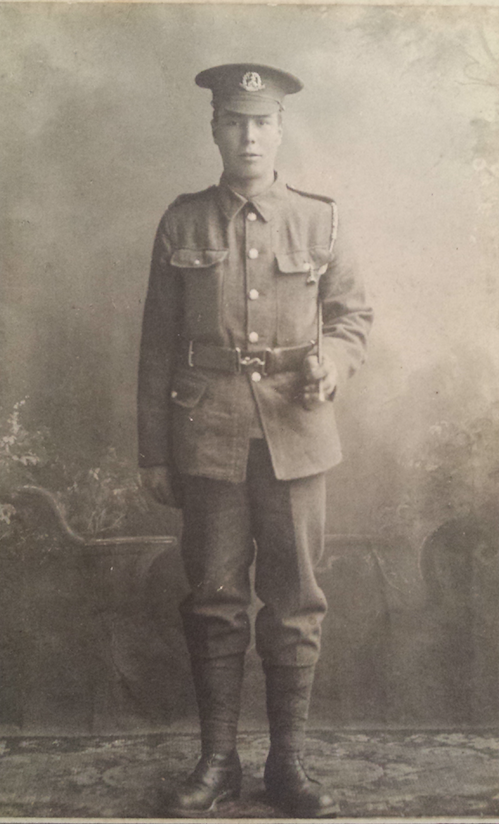 December 1896- July 19th. 1916
Arthur William Allison was born in Little Ryburgh in 1896 and baptised at
St Andrew's on December 9th that year. He was the 8th of the 11 children
born to parents Thomas Henry Allison (the son of John Allison a shepherd at
Pensthorpe) and Elizabeth Maria Kerrison of North Elmham.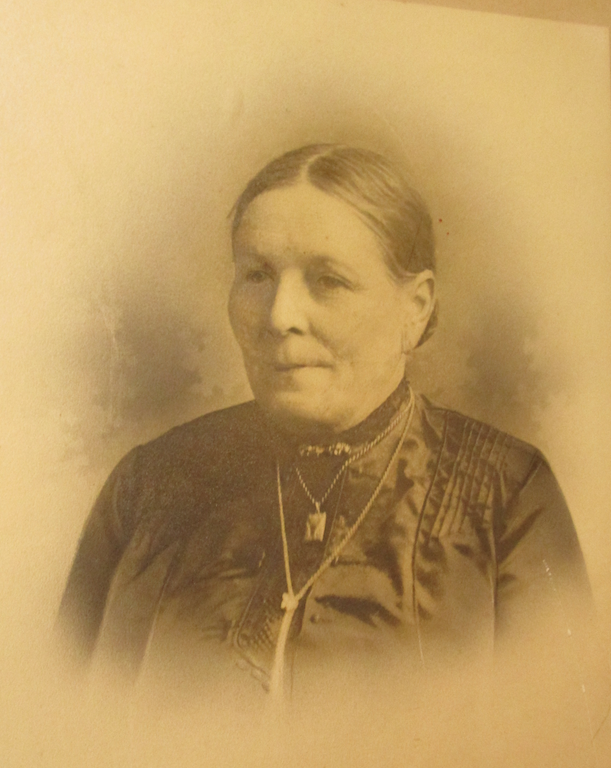 Elizabeth Maria Kerrison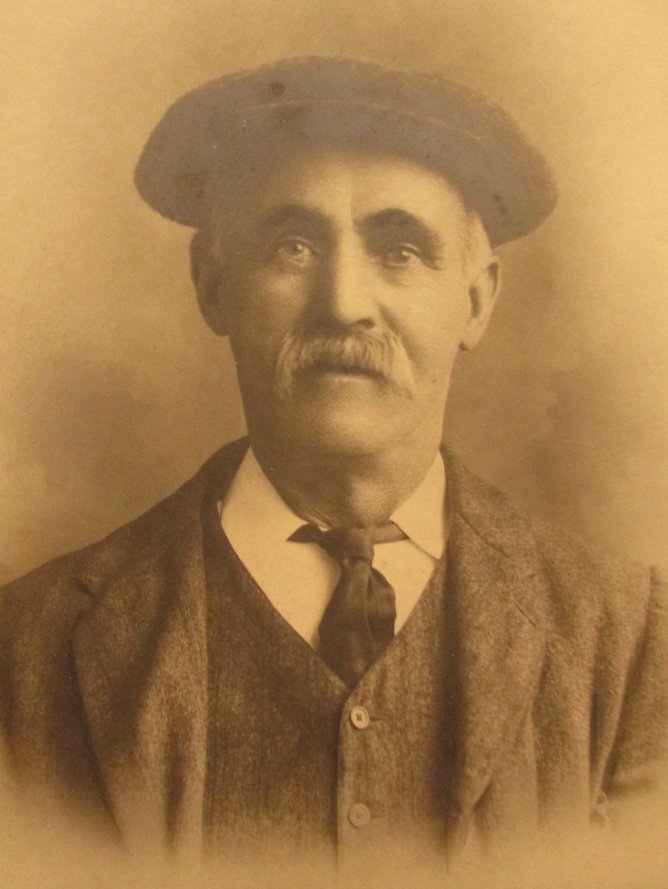 Thomas Henry Allison
Thomas had also been baptised at St Andrew's by George Tatham in April
1859 and even though the family moved around the Ryburgh area,10 of
their 11 children were brought to St Andrew's to be baptised
At the time of Arthur's birth, the Little Ryburgh registers tell us that
he was working as a Maltster's labourer. (one assumes for F & G
Smith)
The family moved several times following their marriage at North
Elmham in 1883 where their first child, Charles Allison Kerrison (b. Nov 1
1881, baptised May 7 1882) was born. First to GreatRyburgh between1885
-1889…..a brief spell in Stibbard when he is first described as a Maltster's
labourer in the 1891 Census and then on to Little Ryburgh. The family was
still resident there in March 1898 when their 9th. child, Violet Mabel was
born. By 1901 they were living in BarninghamTerrace, Fakenham and his
father was now employed as a "general labourer".
They remained in Fakenham and the 1911Census shows father Thomas was
now employed as a gas stoker and the older children working in the print
trade. Aged 14, Arthur was probably just still at school and it is not yet
known what occupation he entered until his enlistment as Private 13321 in
the 8th Battalion Norfolk Regiment. He was posted to France on July 25th
1915 and was killed in action on the Somme nearly one year later on 19th
July 1916 and buried in Delville Wood Cemetery, Longueval. He was
awarded the 1915 Star, British War and Victory Medals.
The photograph at the top of this page was the original from which the small
portrait was taken and published in The Dereham and Fakenham Times for
September 16th 1916.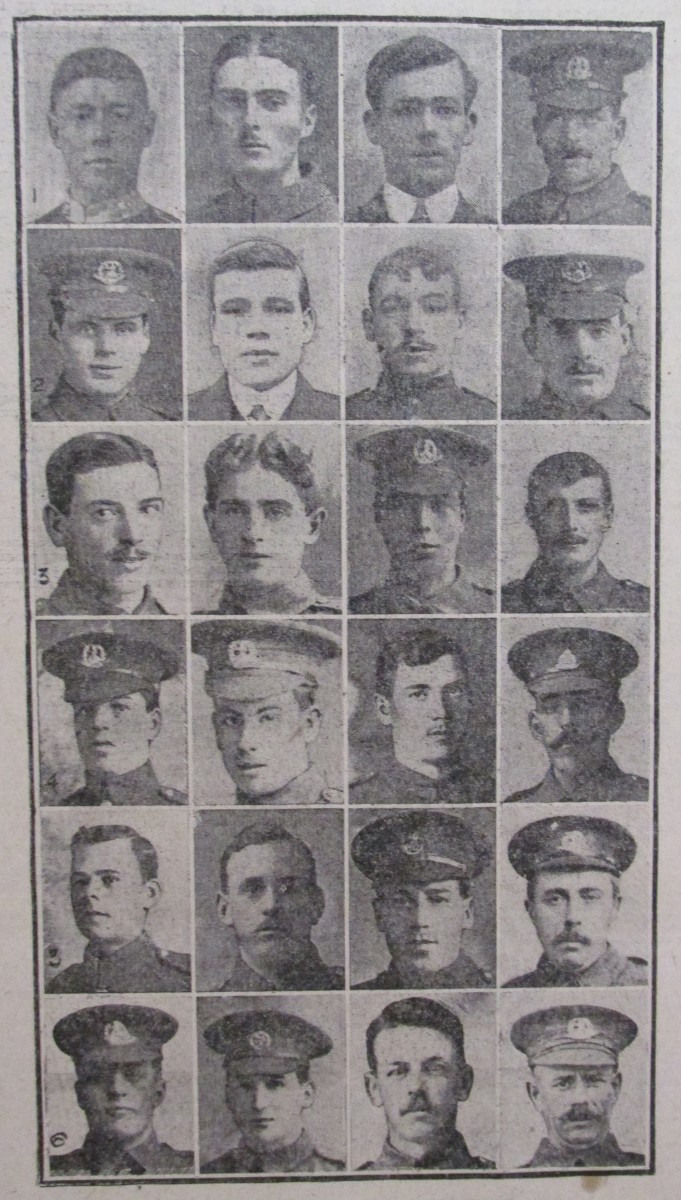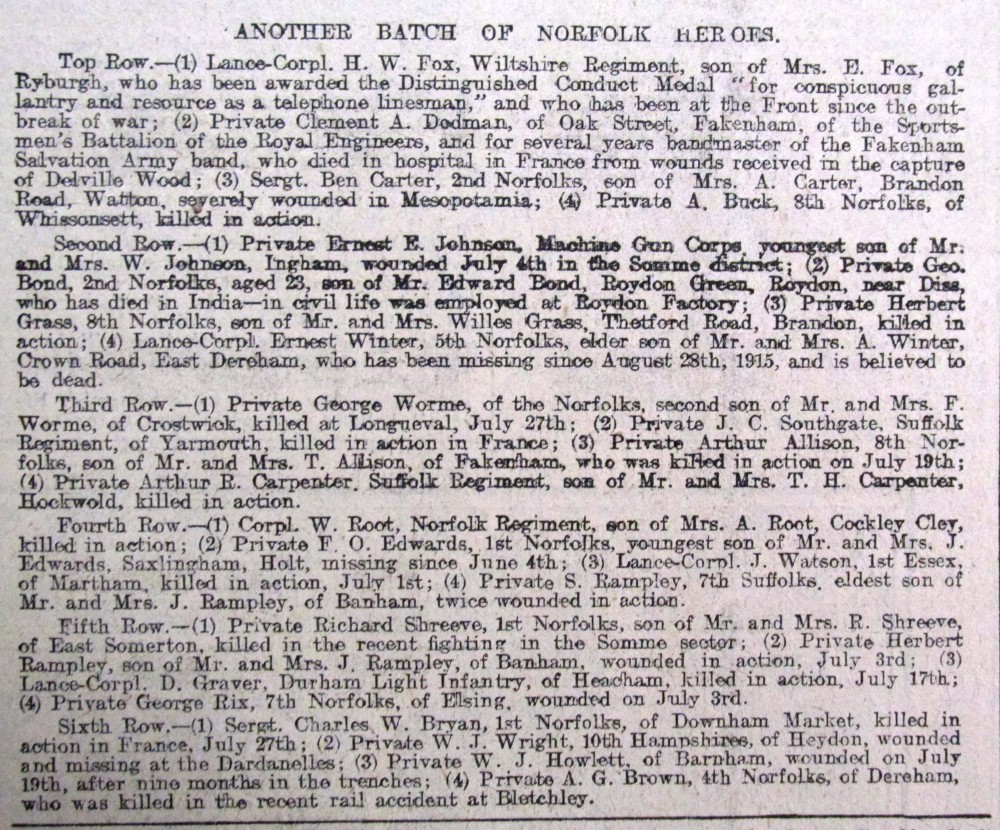 In the same issue were the following details of his death: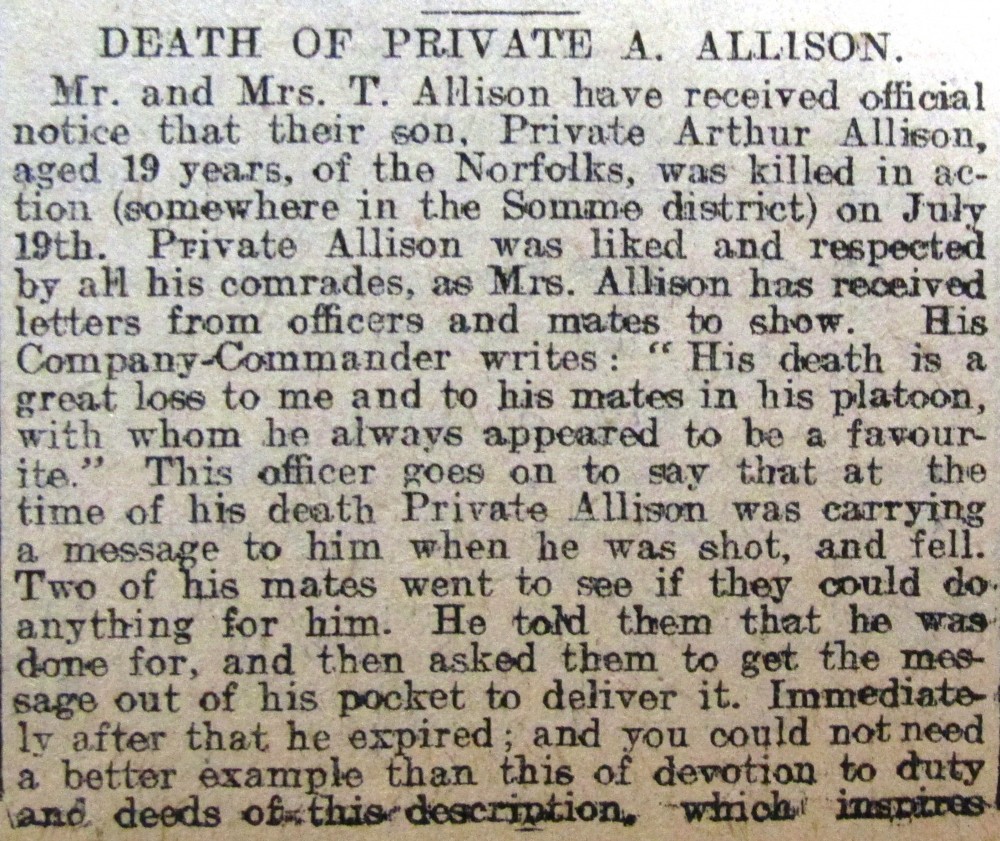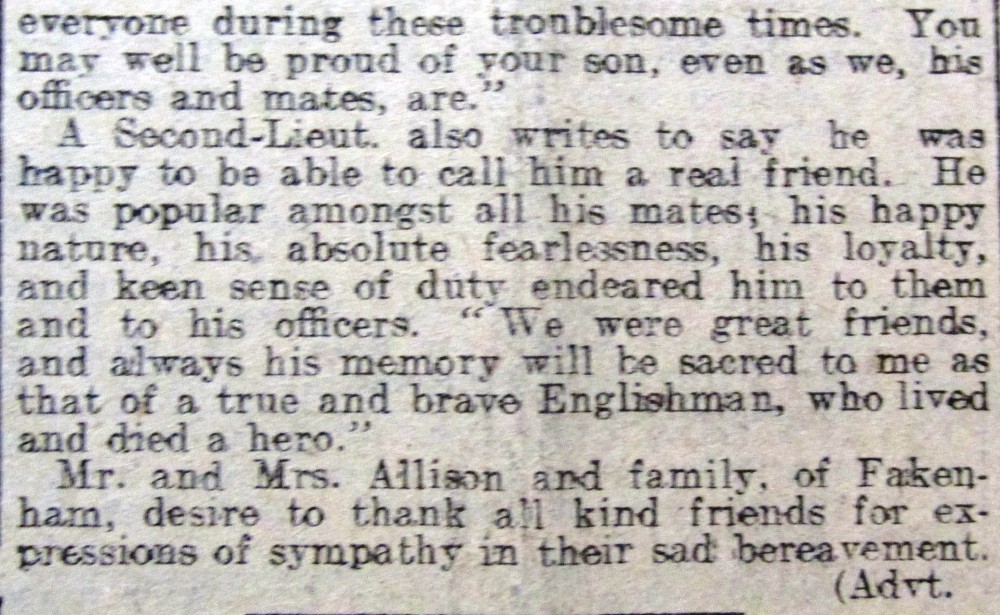 His four brothers, Charles, Phillip, Thomas and George all fought in the War.
Thomas was killed at Arras on 23rd. April 1917, the same day as Percy
Neale and William John Hall.
Arthur's sole legatee, according to the Register of Soldiers' Effects, his
mother, received an initial payment of £3-12/-4d in October 1916 and a
further £8-10/- in 1919.
Arthur is commemorated on the War Memorial in Fakenham though older
brother Thomas was not. The strong family connection to Great Ryburgh is
the reason we remember him as part of this village's sacrifice 100 years
ago.
The embroidered post card below was sent by Arthur from France to his
sister, Rose Minnie Maud, whose grandson, David Walker has kindly supplied
many family photos for the Allison webpages.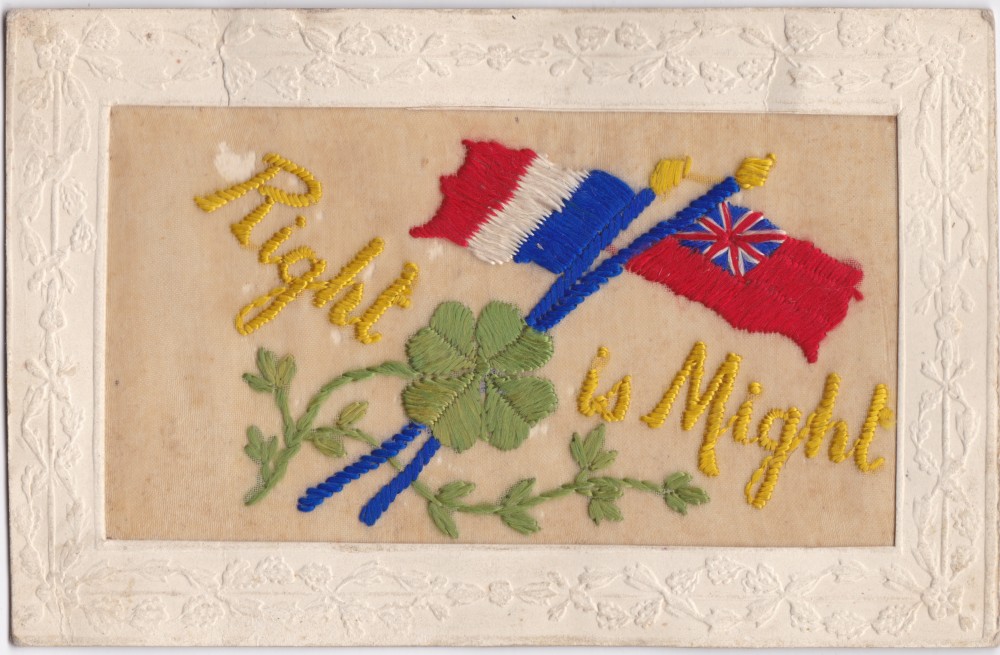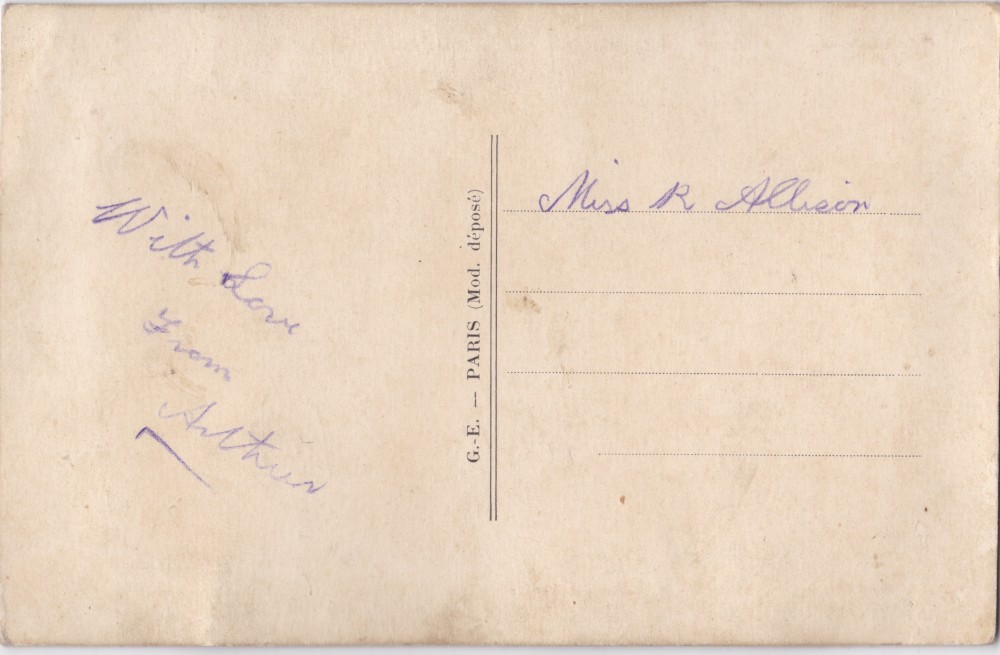 ***************
copyright 2016