Ryburgh Remembers
Private 18111 Edgar Phillip Huckins 1st Btn. Grenadier Guards
1879- December 24th. 1915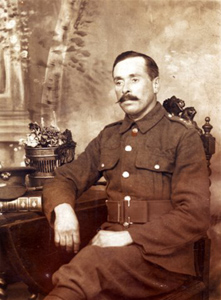 Edgar and his twin Edwin Arthur were born in the second quarter of 1879
the 5th and 6th of nine children born to Agricultural Labourer Walter Huckins and Mary
Ann Woodward, glovemaker of Combe in Oxfordshire. His early life was centered around
Combe but by1901 he has left the land and gone into service in London
In the 1901 Census Edgar is found working as a footman in the household of widow Alice
Elizabeth White and her stepdaughter Maud at 106 Eaton Square in Westminster.
Alice Elizabeth now living "on her own means",was married to General Sir
HenryDalrymple White (1820–1886) who had commanded the 6th (Inniskilling)
Dragoons during the Crimean War. He had left a personal estate of over £98,000.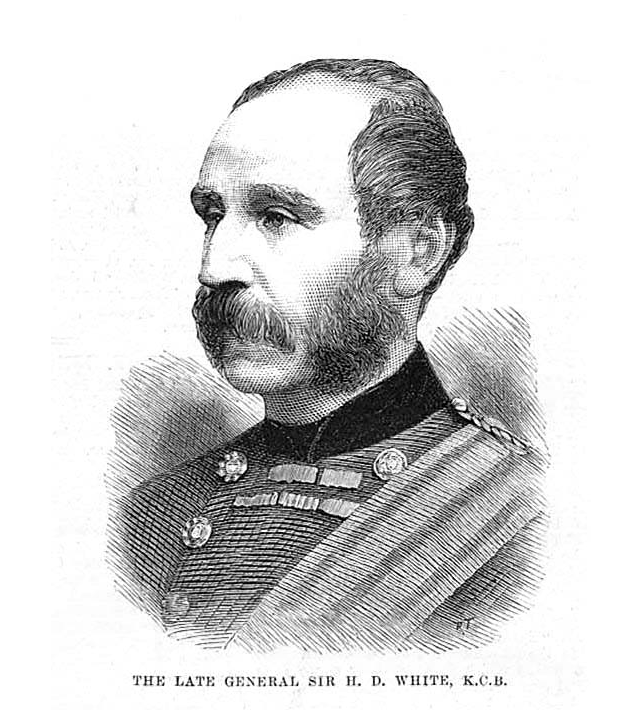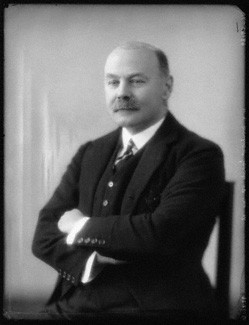 Godfrey Dalrymple White
courtesy of National Portrait Gallery
Their son Godfrey, also a soldier (some 15 years older than Edgar) had a distinguished
career in the Grenadier Guards during the Boer War and after as a Station Commander. He
served in WW1 with the rank of Lieutenant-Colonel.
It cannot be just coincidence that Edgar chose this regiment when he enlisted in September
1914.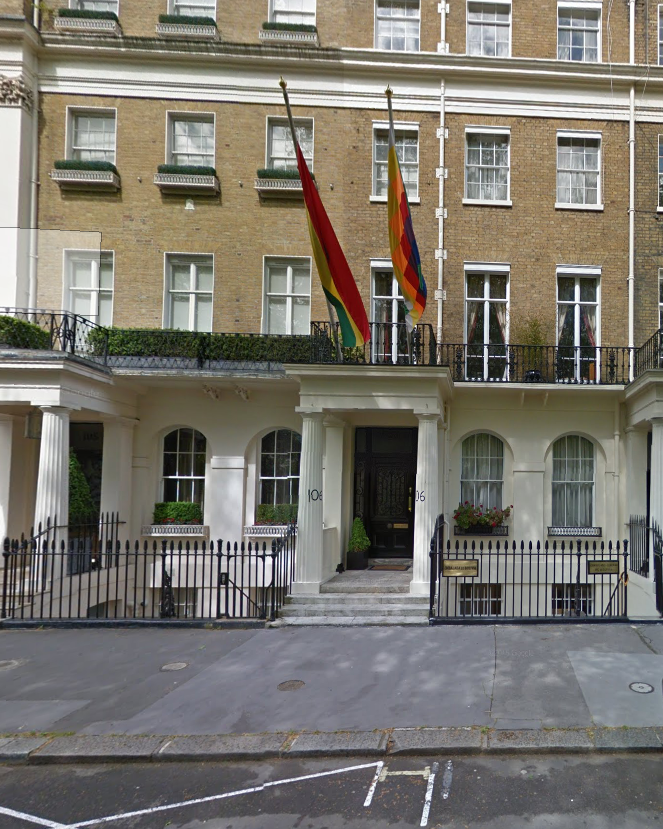 106 Eaton Square is today the home of the Bolivian Embassy.
It was below stairs at this house we find that the Under Housemaid was Susannah
Nelson from Great Ryburgh. Their marriage in the second quarter of 1901, very
soon after the Census was taken, quite possibly meant they could not continue in
the employ of the White household and we find that when their daughter Elsie Maud
was baptised on April 3rd1904 they are living at 9 Gordon Road Willesden and Edgar is
now working as a porter.

Elsie's "alleged date of birth" in column 1 of the Register is given as June 27th
1901 Did this precipitate the marriage or is this a typo for 1902 which is the given
date on family trees that have been consulted?
Whatever the situation , by 1911 Edgar, Susannah and their two children Elsie
Maud and William John are living in Colkirk and Edgar is walking the fields
between Colkirk and Ryburgh each day to work in F&G Smith's Maltings.
Susannah's father Samuel Nelson (pictured below in 1902) worked there and may
well have been instrumental in securing a job for Edgar: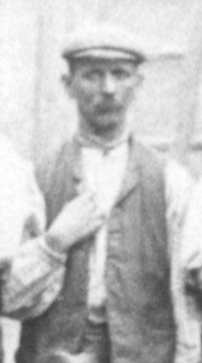 They were certainly back in Norfolk for William John's baptism which took place at St
Andrew's on October 4th. 1906

From his service number it can be shown that he enlisted in September 1914 and
his medal index card tells that he was drafted to France on June 26th 1915 and
thus it is probable that his home leave before this posting was the last time he saw
his family before he was killed in action at the River Lys.
The Grenadier Guards History from this period in 1915 doesn't report a large battle
and it can only be surmised that Edgar died in action as described below :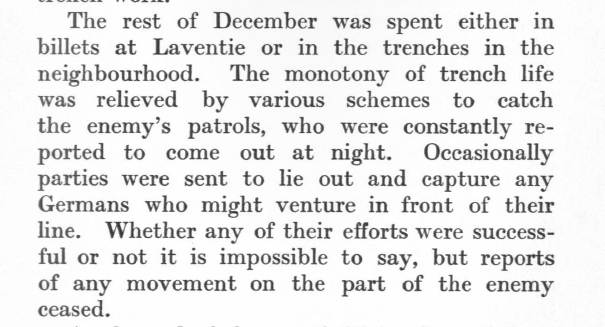 The Roll of Honour created by F & G Smith lists Edgar amongst the Ryburgh
employees who went to fight. There is no indication that any of the names had died
and the inference might be drawn that the list was initially drawn up of those who
had answered the call in 1914/15 perhaps even to be used as recruiting propaganda?
Susannah Huckins not only lost her husband but also her her cousin William Doy
in 1917 and her youngest brother Ernest Nelson in 1918 less than two months
before the end of hostilities.
We have been kindly given copies of family photos from David and John Whiteside
who are Edgar's grandsons and still live in Colkirk
The photo below depicts the wedding party of their parents David Whiteside and
Elsie Maud Huckins with their grandmother, Susannah Huckins seated on the front row
right: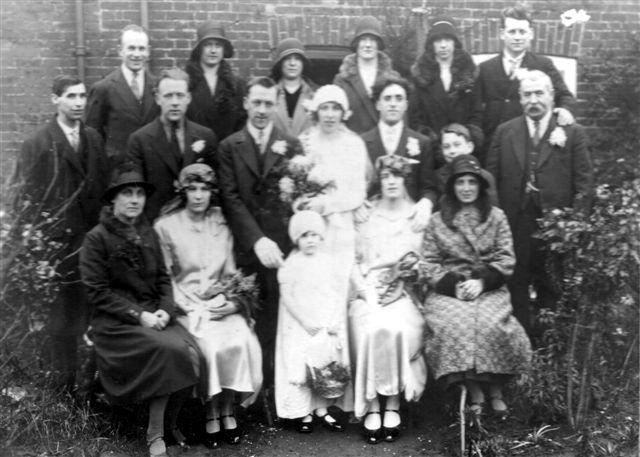 Edgar is commemorated on the War Memorial in Colkirk and at the Loos Memorial, Pas de
Calais, France: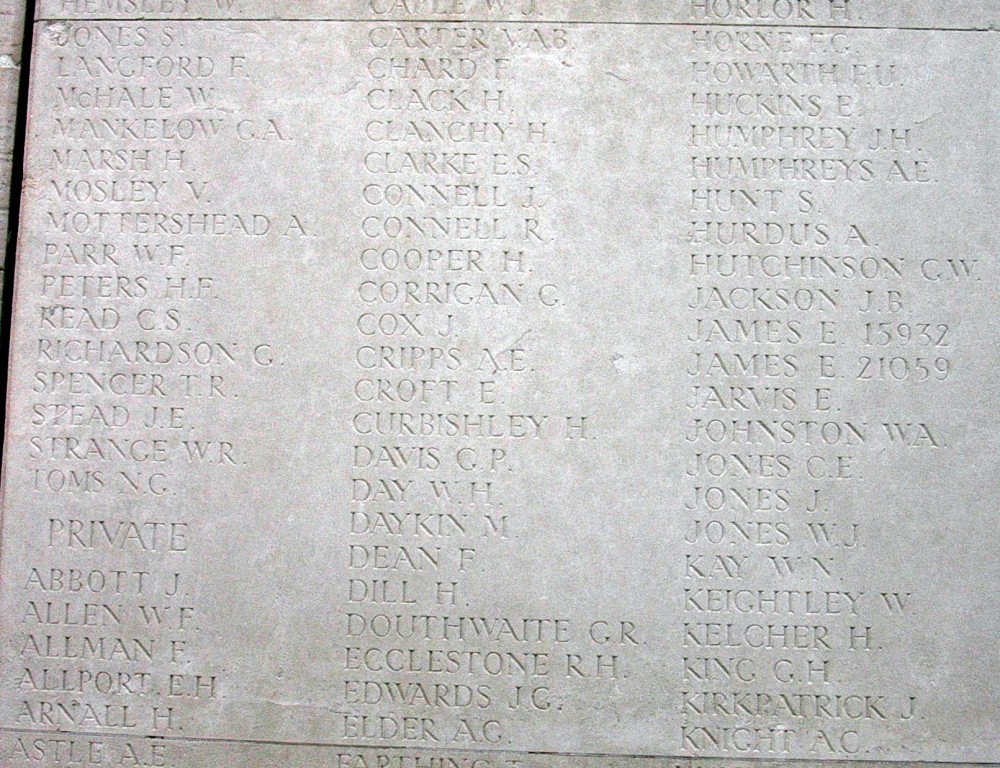 Edgar's younger brother George fought the duration of the war with the 8th
Oxfordshire and Buckinghamshire Light Infantry. We have found no other information
regarding his other siblings in relation to war service.
copyright 2015