Ryburgh Remembers
Pte. 235768 John Betts
8th.Btn. York and Lancaster Regiment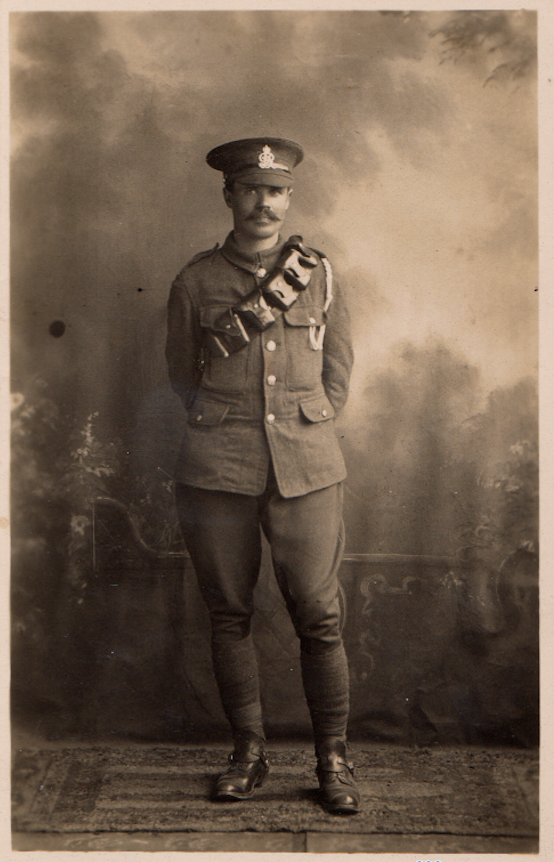 March 1882 - October 12th. 1917
John Betts photographed whilst with the Norfolk Yeomanry. He was transferred to the Yorks and Lancs Regiment in the field about one month before he was killed.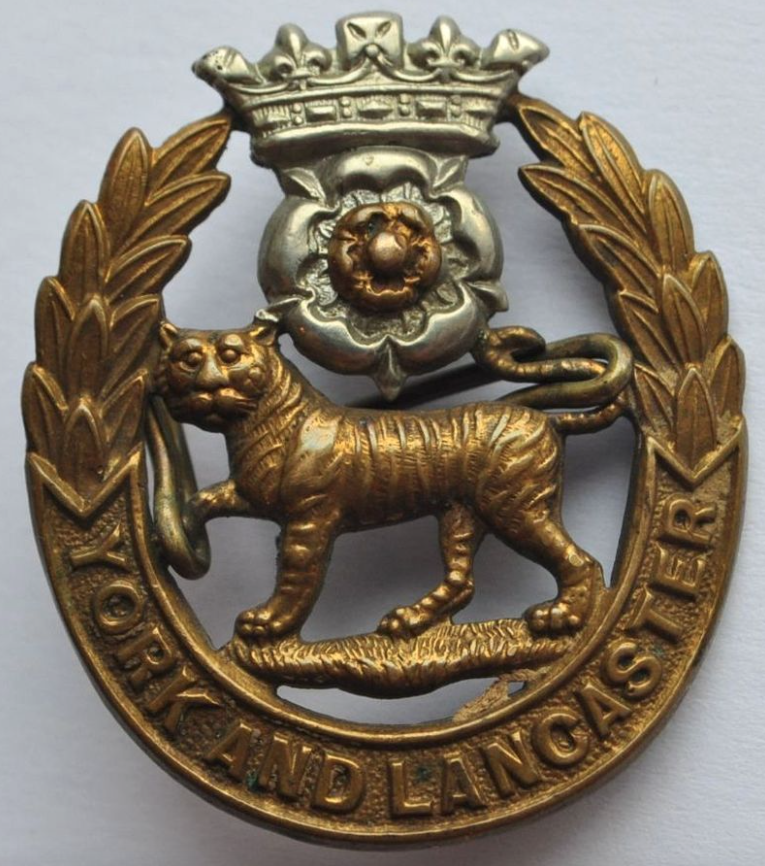 John Betts' Service Record survived destruction after the collected records were blitzed in WW2. However, it was badly damaged and quite a lot of it is no longer decipherable. From what survives we learn that he signed his Imperial and Service Obligation form in Norwich on 23rd November 1915. He signed up for 4 years at the age of 33 years and 8 months. His listed occupation was given as Farm Labourer. As an 18 year old, he was lodging with Testerton Farm Bailiff, William Keeley in the hall cottages and working as Under Agg Horse Man on Farm.
He was 5 feet 31/2 inches tall and weighed 8 Stone. It is noted:
"Dentures necessary for efficient mastication" a "slight defect but not sufficient to cause rejection"
His Army career is anotated thus:
7th Yeomanry Cyclist Regt. Right Wing 02 /11/1916
Kings Own Royal Regt. Norfolk Yeomanry 18 /04/1917
Embarked Folkestone 02 /09/1917
Disembarked Boulogne ditto
Arrived (M 17 I B D?) 04/09/1917
Posted to 1/4th Btn Suffolk Regt.
Transferred to Yorks. & Lancs. Corps
Posted 8th. Btn. Yorks. &Lancs. 11/09/1917
Killed in Action 12/10/1917
The Yorks. and Lancs. War diary that we have been able to read ends on 30th October and gives no resume´of casualties for the month of October. The entry for the 9th to 12th October says the following:
Oct. 9th. 3.30p.m. Battalion moved from Metteren in lorries to RIDGE WOOD CAMP where they spent the night in bivouacs.
Oct. 10th 2.30 p.m. Battalion moved up to the trenches in front of POLYGON WOOD, & relieved the 2nd Warwicks in the 7th Division after their attack in front of the wood. Relief not complete till the following night.
Oct 11th Situation normal. Enemy Snipers very active.
Oct 12th Situation normal. One of our aeroplanes brought down by hostile Anti-Aircraft-Guns: just in rear of our front line. Pilot & Observer reached our front line safely.
The following day they were relieved by the 9th Yorkshires.
It can only be assumed that he unluckily fell victim to German sniper fire whilst briefly at the front line.
When his Army form W 5080 was completed in August 1918 his living family were given as:
Parents: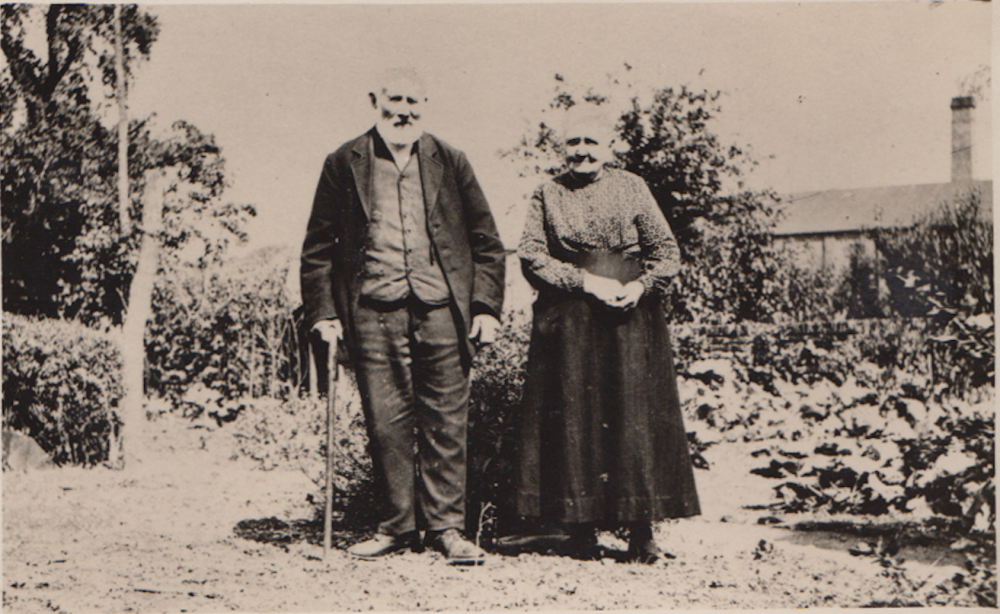 William Betts 1850- 1934 and Fanny Frost 1854-1945 pictured in their garden with the Maltings behind.
The Betts family lived in the house next to the bakery. This picture of the widowed Fanny taken outside the family home before her move to Binham where she died in 1945. Her funeral took place at St Andrew's: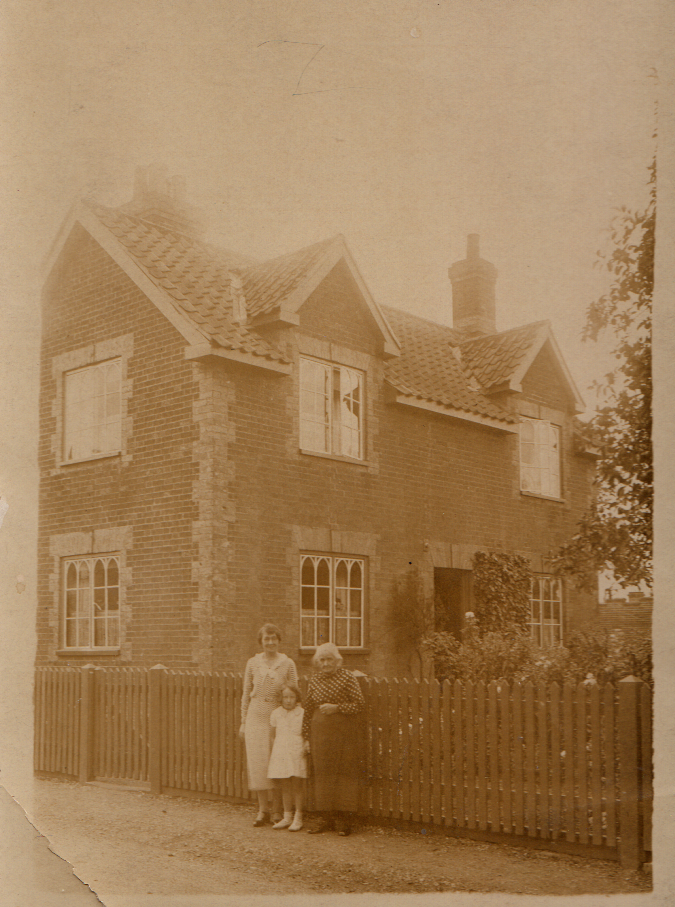 Brothers:
Robert ….age 39 living in Leytonstone Essex
George… age 37 " Colk(irk) Fakenham
Arthur …. age 30 " New Cross Kent: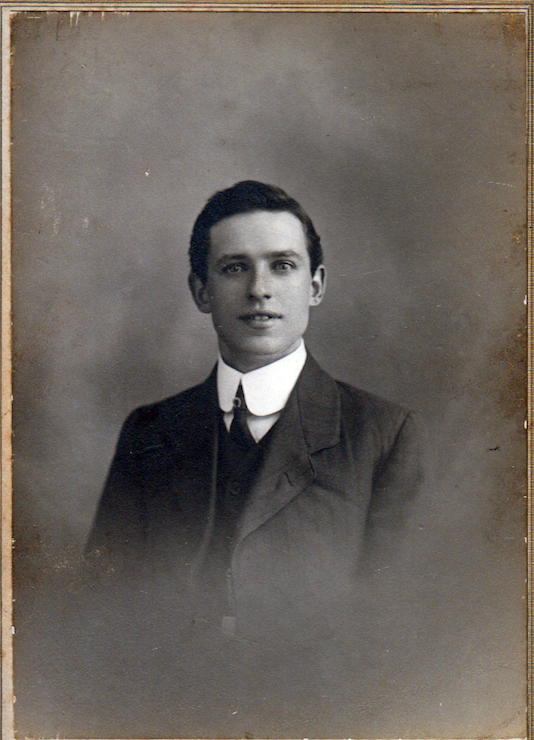 Arthur Betts
Ernest … age 28 " Fakenham
Fred…….age 20 " On Active Service
Sister Mary …...age 24 " Great Ryburgh.
Mary Betts and her sister-in-law Margery (Mrs Arthur Betts)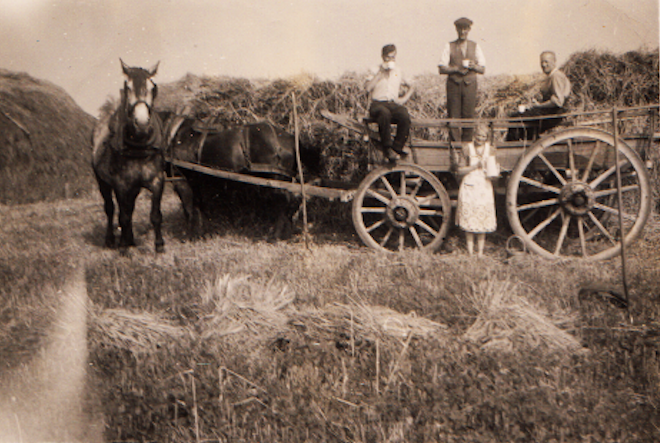 Mary Betts with her husband William(Bill) Thurlow at Row Hill Farm, Hindringham during WW2. pictured with 2 German P.O.W's from the camp at Fakenham (Pudding Norton) Their names were Joe Freischhei from Bonn and Bernhard Rosendahl from Goslar.
This list doesn't include Edmund Walter born in 1886, the eighth of William and Fanny's children who was killed six weeks later serving with the Royal Welsh Fusiliers.
Medals were dispatched to his father Dec 1922 (note in service record says that no receipt has been received.) It is village hearsay that his mother returned them to the Army with the comment that her sons had not given their lives but they had been taken from her. This may have been in part a response to comments intended to be comforting like this from Revd. F.H.Tatham in the Parish magazine where he wrote in January 1918 regarding brother Walter : "Our very deepest sympathy to the relatives of Walter Betts. Who has laid down his life for his country, the second in this family and in so short a time". Walter's name never joined his brother's on the Think and Thank Screen in St Thomas' Chapel although he is to be found on the village memorial.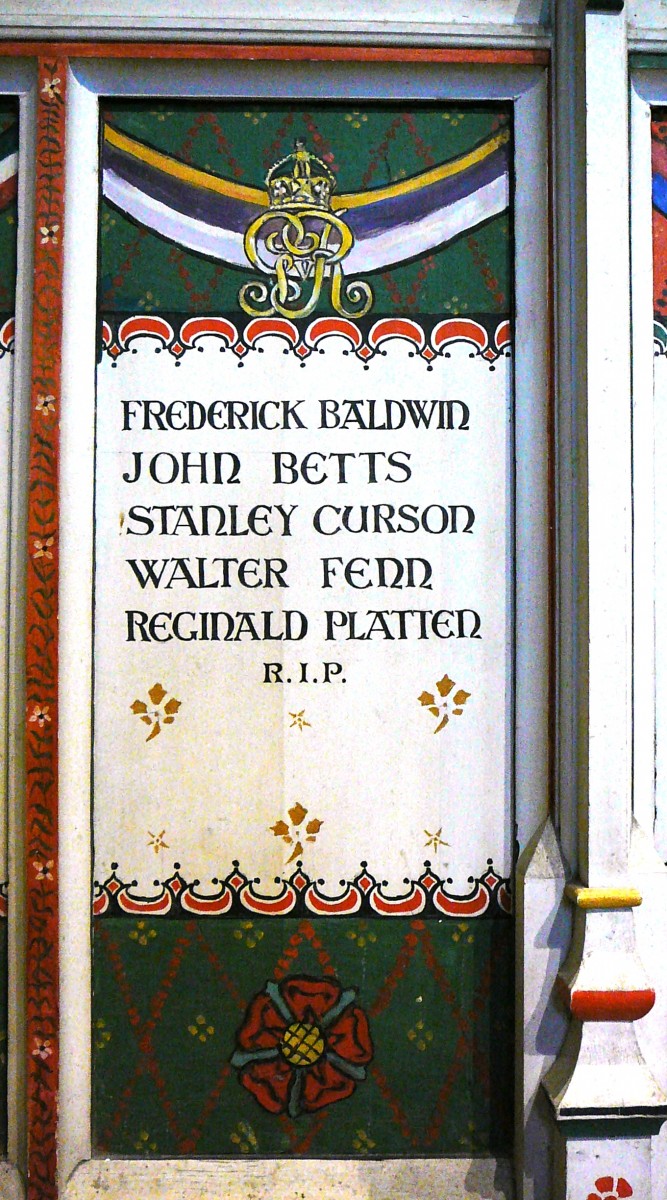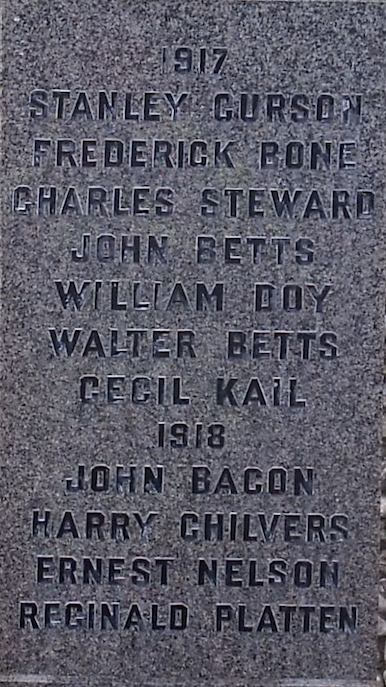 John Betts is commemorated on Stone 126 of the Tyne Cot Memorial which would indicate that his body was never recovered for burial.
***************
Although the Roll of Honour doesn't contain Edmund Walter's name, it does include those of his two brothers, Ernest and Fred

Of Ernest we have the following information at this stage:
He was born on April 30th. 1891 and enlisted with the Norfolk Regiment as Pte. 19734 Ernest Henry Betts. He first saw Active Service in France on December 22nd 1915 and was discharged the Army on May 21st. 1917. This was on account of a G.un S.hot W.ound to his right arm. In addition to his 1915 Star, British War and Victory medals he also received the Silver War Badge upon discharge. He married Margaret Jane Cubitt of Colkirk in the last quarter of 1917 and lived in Lichfield Street Fakenham. Margaret died in 1975 but no confirmed date has been found the death of Ernest himself.
***************
Of Frederick Betts, who it was noted on Army Form W 5080 was on Active Service, we have the following information found mainly in his surviving Service Record:

Born 13th September 1897
Admitted to Ryburgh School on 6th. October 1902
School Log book for 10th Oct reads "Have admitted several fresh children"
He left school 20th August 1910 to be a "farm hand"
He enlisted on 10 Dec 1915 aged 18 yrs 3 months initially with Norfolk Yeomanry
(Regt No 3125) at the Norwich Cattle Market
Transferred to Royal Engineers Reserve Household Btn. No 1886
5'3" tall and weighed 116 lbs
Before enlisting he had been a porter on the GER. working at Lakenheath
Mobilised 9th September 1916
Embarked Southampton 3/2/1917
Disembarked LeHavre 4/2/17
Medical Board classified as T.M.B (Flat Feet) Dec 28th 1917
Had weak ankles form infancy, further aggravated by Military Service
Transferred to England 2/12/1917
then various transfers to :
RE Rly Construction Troops Longmoor 26/1/18 with rank of Pioneer
trade: "shed labourer"
Posted Rly Construction Troops Longmoor 22/2/18
Transportation Stores Coy , Purfleet 26/3/18
Allotted new Regtl No WR/200189 15/6/18
Appointed Acting Cpl 2/12/18
Remustered Sapper, with the trade of Fireman 30/1/19
Transferred to the Z Reserve 7 Nov 1919
Spent 3 years and 60 days in war service (10 months in France)
It is not known if Fred continued to work on the Railway after he was demobbed, but it is known that he sadly died in WW2 as the result of a direct hit on the coffee shop on Yarmouth Vauxhall Station. The following inscription is to be found on the WW2 Memorial in St George's Park Great Yarmouth

BETTS Frederick Civilian war dead:
Died 7 May 1943, Aged 45, Husband of D. M. Betts of 24 Brooke Avenue, Caister-on-Sea.
Died on Vauxhall Station.
We are very grateful to Keith Venables, John Betts' Great Nephew for sharing information about, and the wonderful images of this Ryburgh family above.
copyright 2017