A LETTER OF THANKS RECEIVED FROM THE CREMER FAMILY SUMS UP THE RYBURGH WW1 COMMEMORATION DAY ON 1st NOVEMBER 2014

.
Dear Friends,
JOHN WILLIAM (CHARLIE) CREMER
KILLED IN ACTION AT POLYGON HILL, THE SOMME, NOVEMBER 1st 1914
Thank you so much for honouring my grandfather in such a thoughtful and caring way last Saturday. The event far exceeded any expectations and we will never forget the day. On the day he fell in that terrible place, fighting for the freedoms we now enjoy, he could not have imagined how, one hundred years hence, his sacrifice would be so beautifully acknowledged. Had he done, he would certainly have been very proud and deeply touched, as we all were.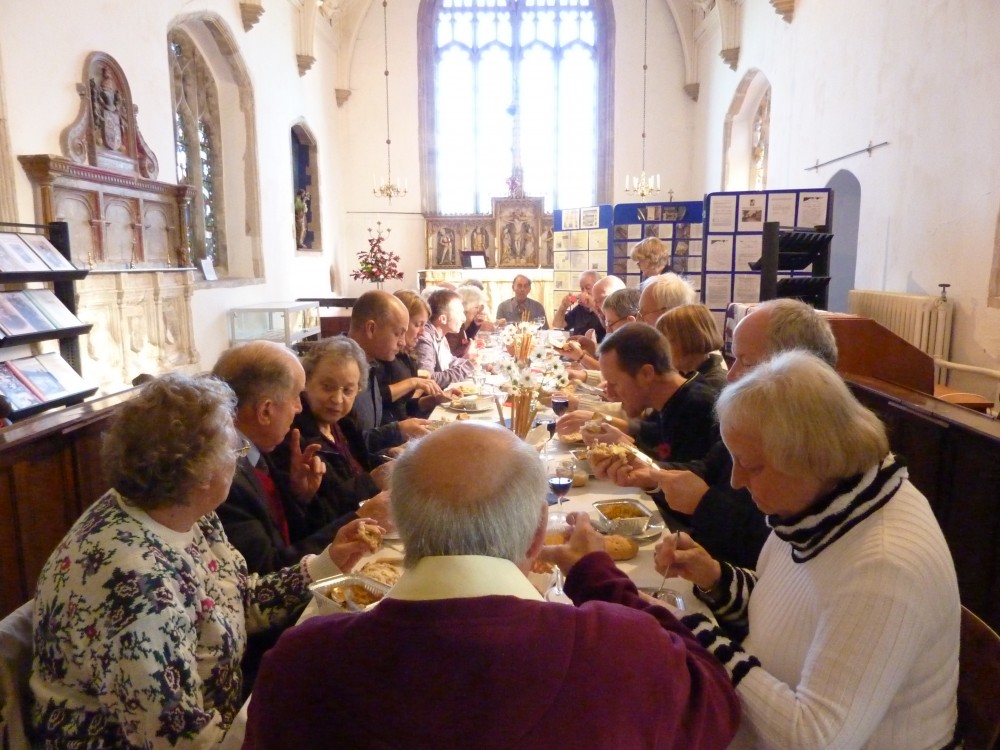 Although very poignant for us, the day was most enjoyable, thanks to the efforts of all concerned. From the "Sappers' Stew" for lunch, to the "Trench Cake" dessert, the details and thoughtfulness were most touching.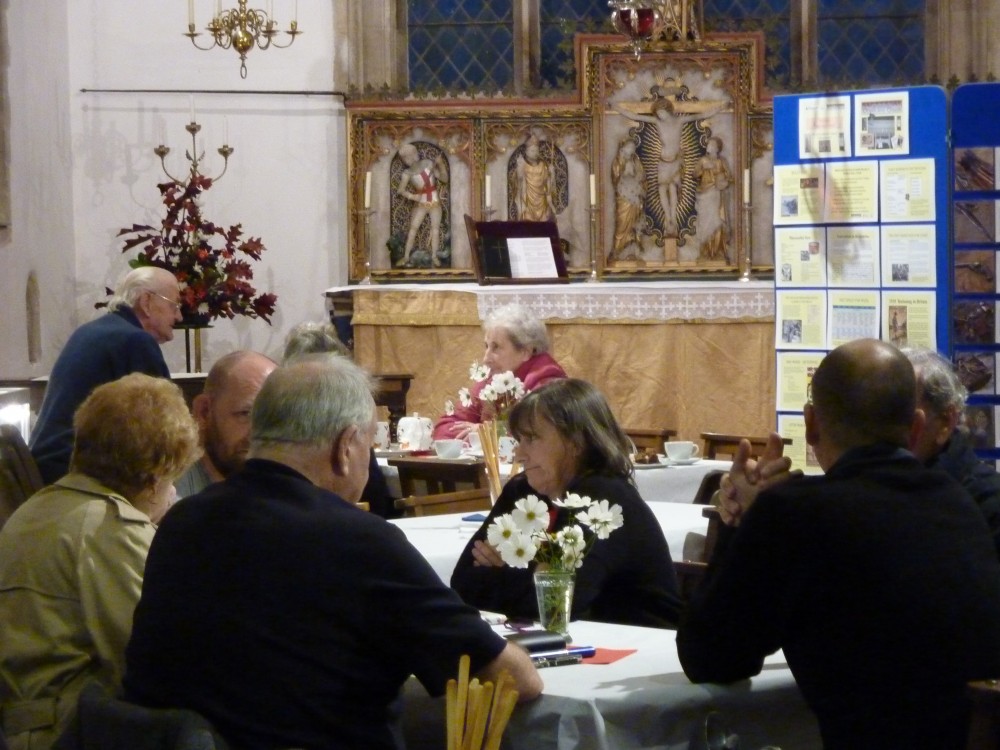 Thanks to all the volunteers who served us wine, lunch and tea and to the ladies who cooked the food and baked all those delicious cakes: magnificent!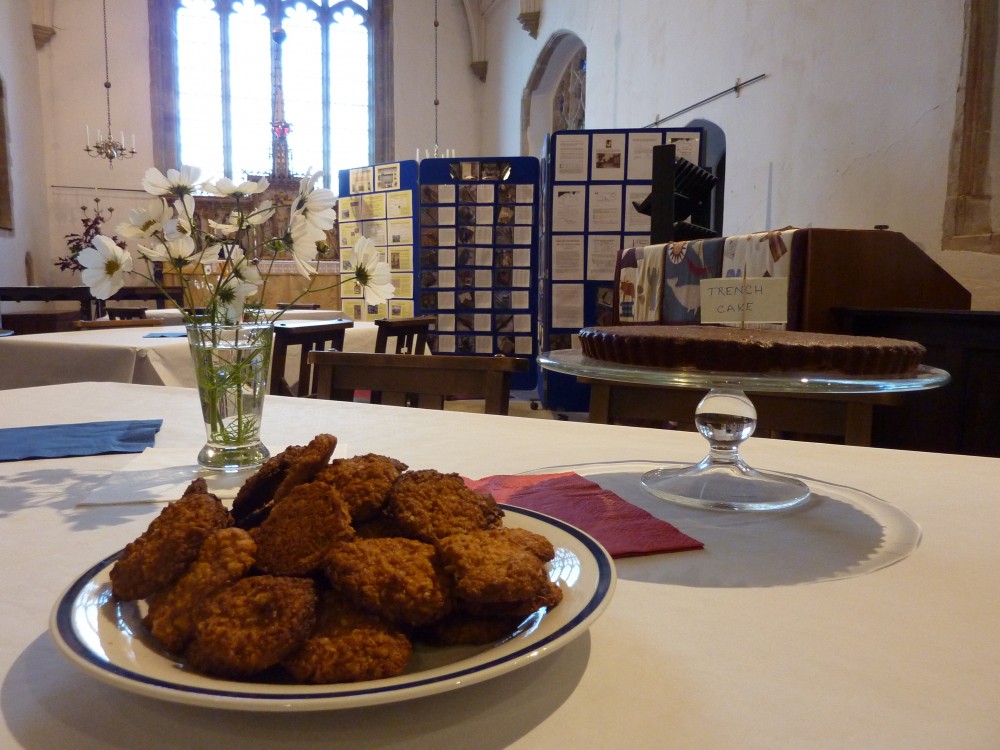 Thanks to the bellringers and their heroic, extended peal of bells. Well done all!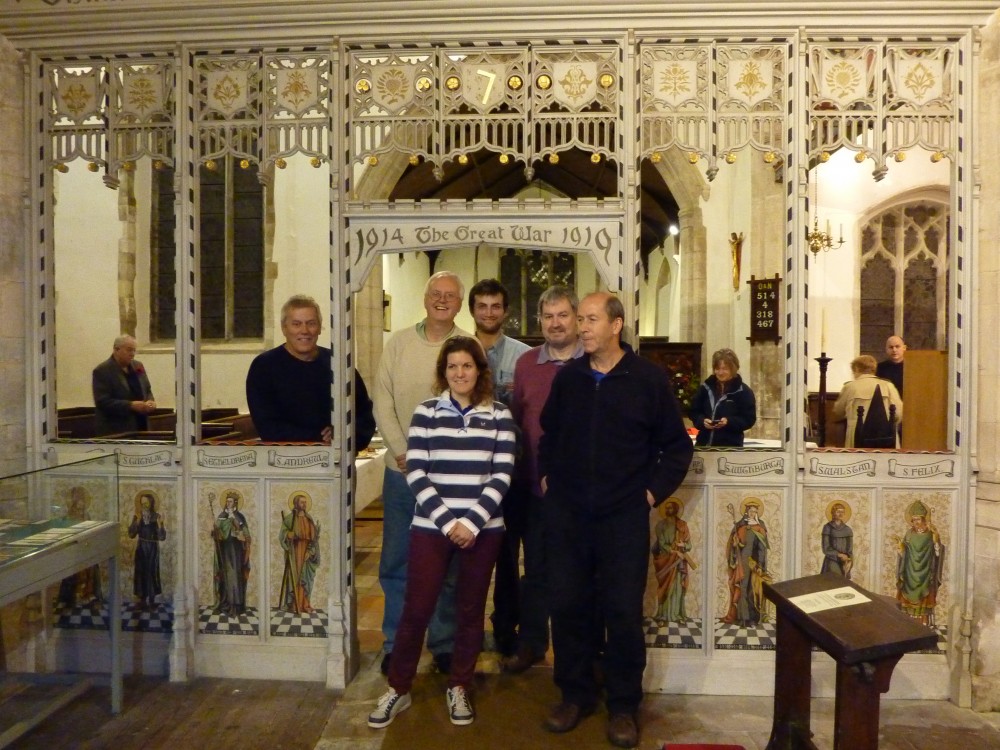 The exhibits were most impressive and skillfully presented - some of us were seeing medals and some of the photographs for the first time.
The planting of the red oak tree in the Playing Field was the subject of several photographs. Thanks to all involved and for the use of Steve's spade!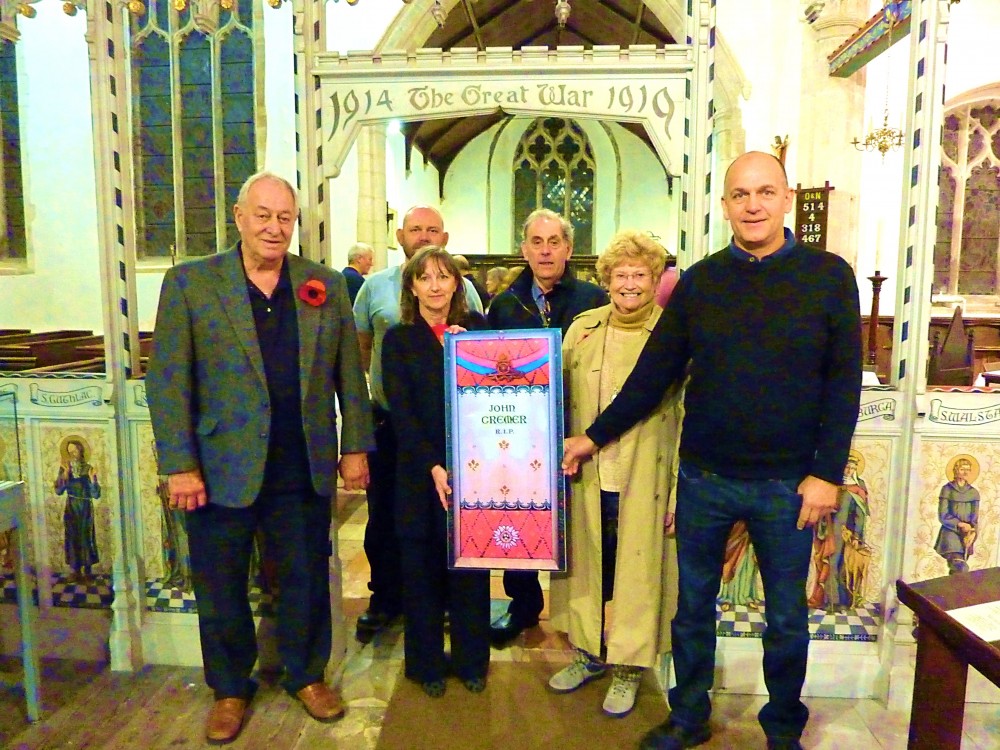 Finally, the presentation to our family of a copy of the panel from the "Think and Thank" screen was overwhelming and a gift we shall treasure.
A year from now we will again Think and Thank.
We were also pleased to welcome the descendants of:
George Harry Bond
Herbert Fox
George Peeling