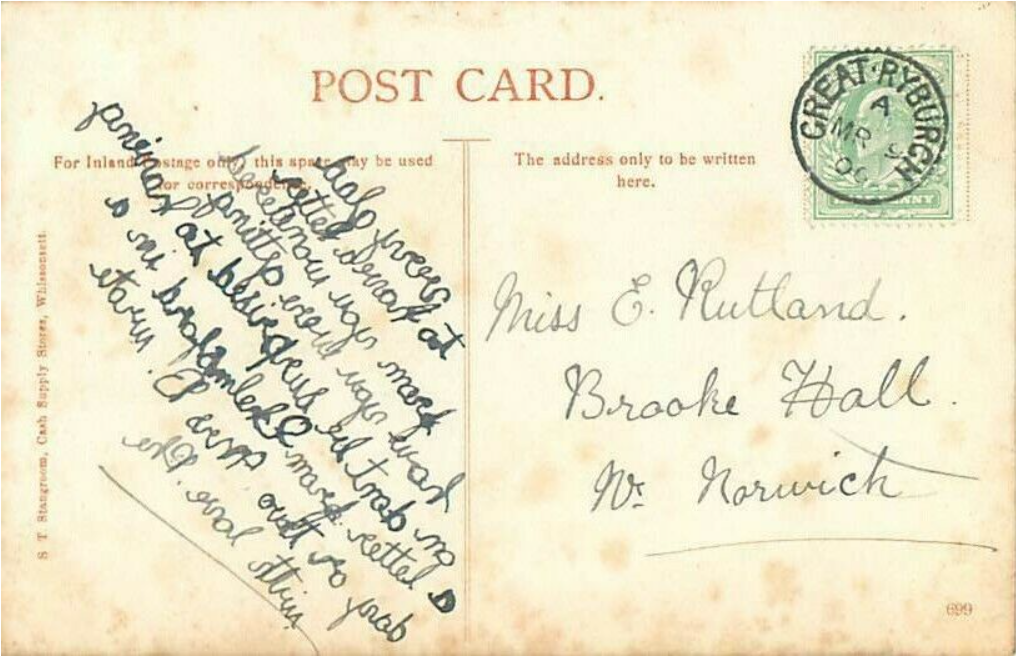 This is one of eight of the earliest series of Ryburgh postcards from c. 1905 that recently appeared for sale on Ebay. They were all sent from Ryburgh (or in one case Fakenham) to Miss E. Rutland at several different adresses from her sister Phe. I placed bids on all of the cards (though I had examples of each already on this website) in order to keep the collection together. Unfortunately when the hammers went down I was only able to secure 5 of them. I had already started researching the protagonists so knew that they were written by Phoebe Elizabeth (Eliza) Rutland who was in service at Ryburgh Rectory as a parlourmaid soon after the Revd. Henry Fowler Baker took up his post in 1890 as she is listed there in the 1891 Census. Although she was recorded back at the family home at the time of the 1901 Census she was clearly still in Ryburgh in 1906 when these cards were sent.
The first card to have been sent to Em was series number 669 and was sent on January 3rd 1906 to the family home in Woodnorton. It depicts the exterior of the church from the South: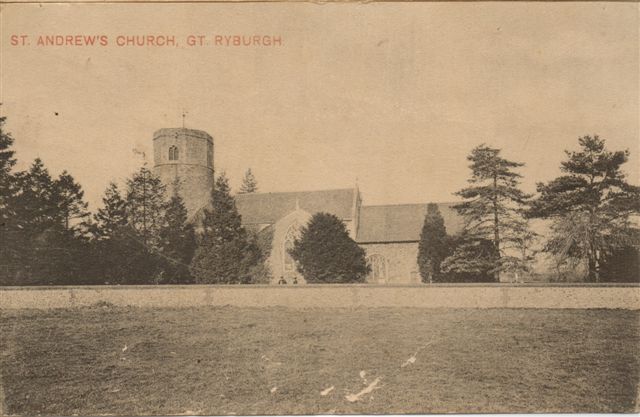 Dear Em, if fine tomorrow afternoon I may be over for the night love to all xxxxx
Later that month on the 20th she sent an image to the family home in Woodnorton of the Mill pool number 649 in the series: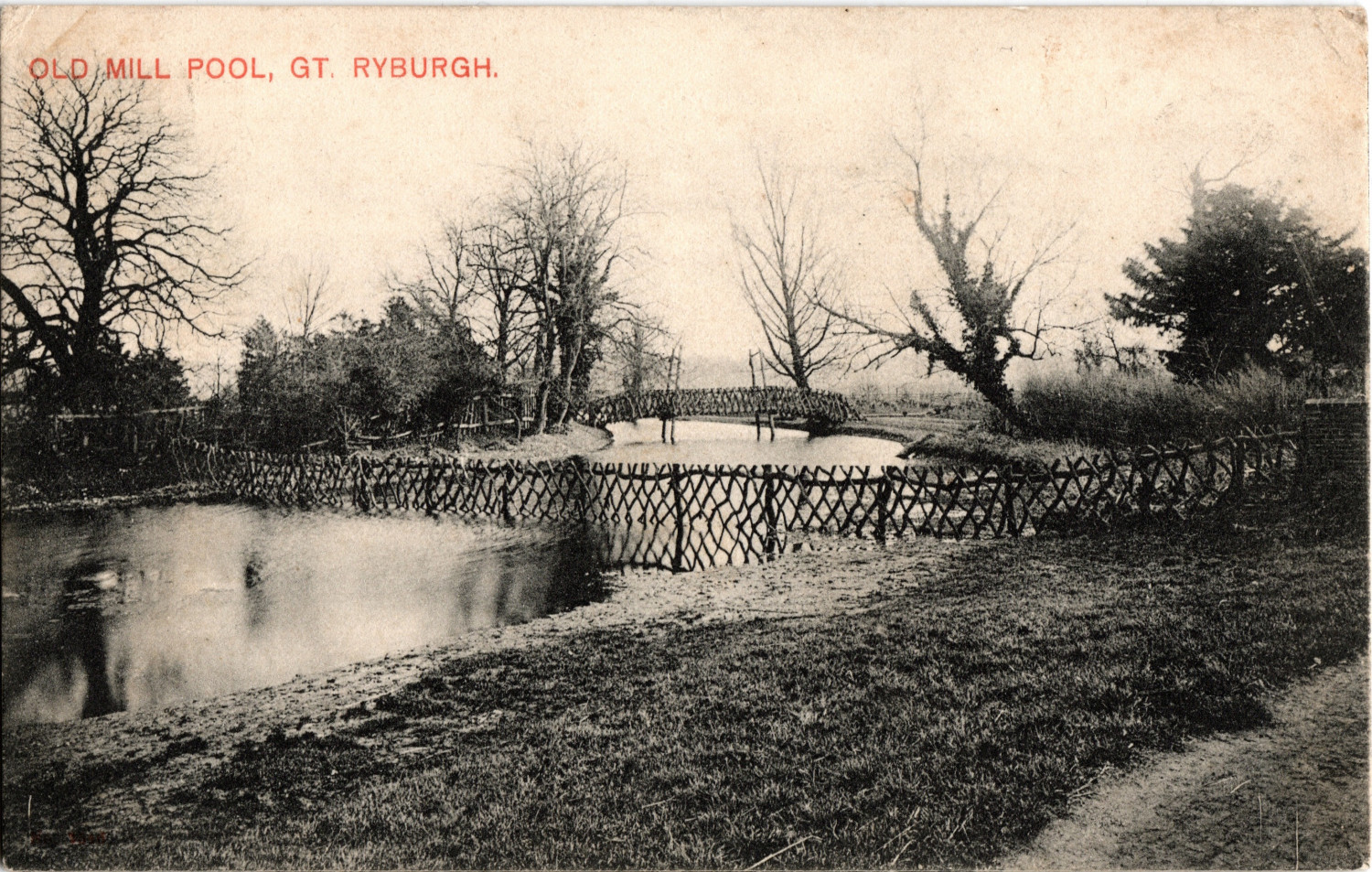 Dear Em, many thanks for letter, you did well on Wed. hope you will be successful with Brooke. I thought what Beeston would turn out to be what an old fool it will be rather nice to be nr Norwich but better still if the other had given more but never mind lets hope this other will turn out alright much love and best wishes yours affectnt Phe
February 2nd was the next postingto the family home in Woodnorton of the card series number 663: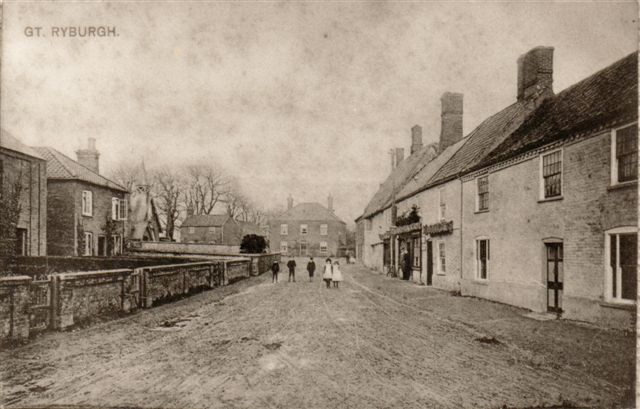 Dear Em I don't know if you have a PC like this or not,hope to see you on Sunday if at all fine its rather stormy today tell Sid I have not seen him from Thursford expected today but did not turn up. heaps of love to all yours aff Phe
This is perhaps what started the desire to collect Ryburgh cards because on February 5th Phoebe sent two cards, again to Woodnorton, series number 656: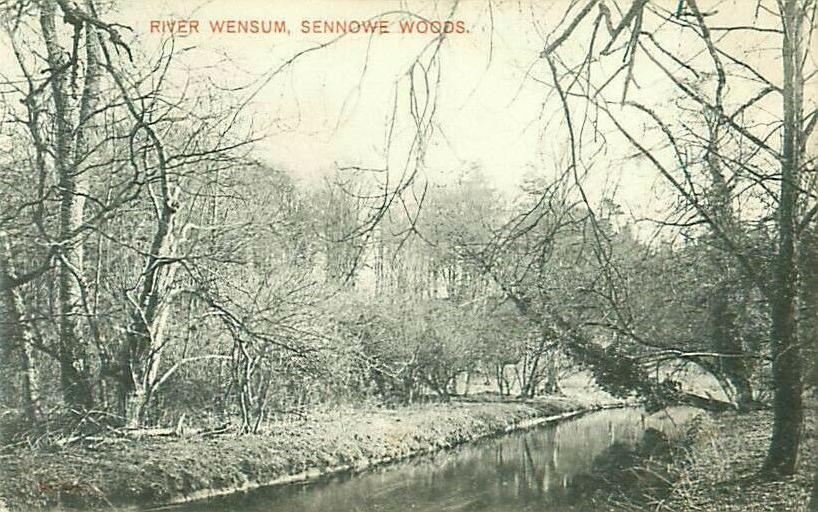 Dear Em I thought I would send you these two P C,s before you go will try & get you both the other two of Ryburgh later on. hope your throat is a bit better today.do take care
and number 665: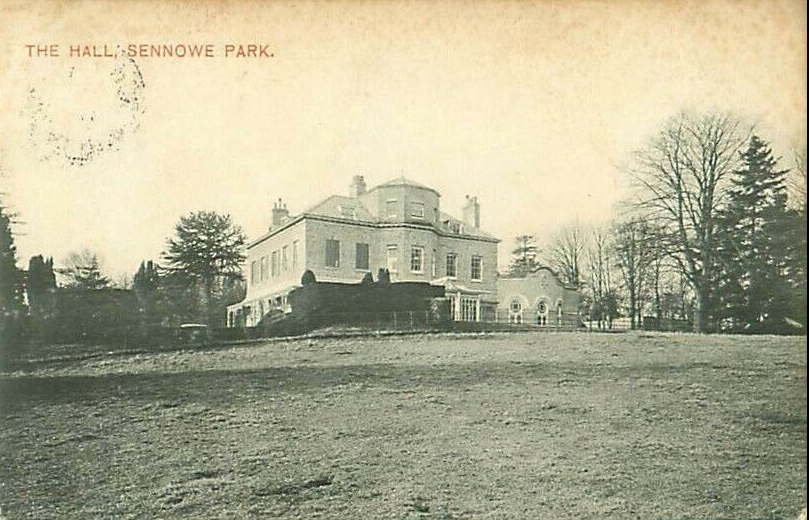 Hope it will be fine when you have to go Hope Dear Mother is better.I will be sure & get what you asked when you get there tell me if gentleman is called Sancroft Holmes much love to all yours affect Phe
On March 9th we get to find out where Em went, we assume for employment, as the next two cards are addressed to Brooke Hall. The first of these was without a serial number and published by S.T.Stangroom "Cash Supply Stores" Whissonsett and Mileham: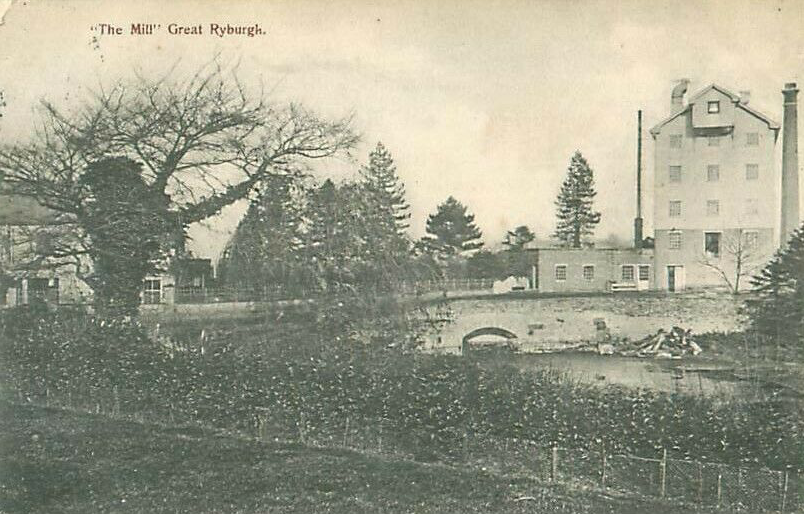 Dear Em. Am sending you two more Ryburgh views,I have not seen any others yet, Have two for Missie as well I go over home Sunday week
The second also published by S.T.Stangroom "Cash Supply Stores" Whissonsett and Mileham but with the series number 699: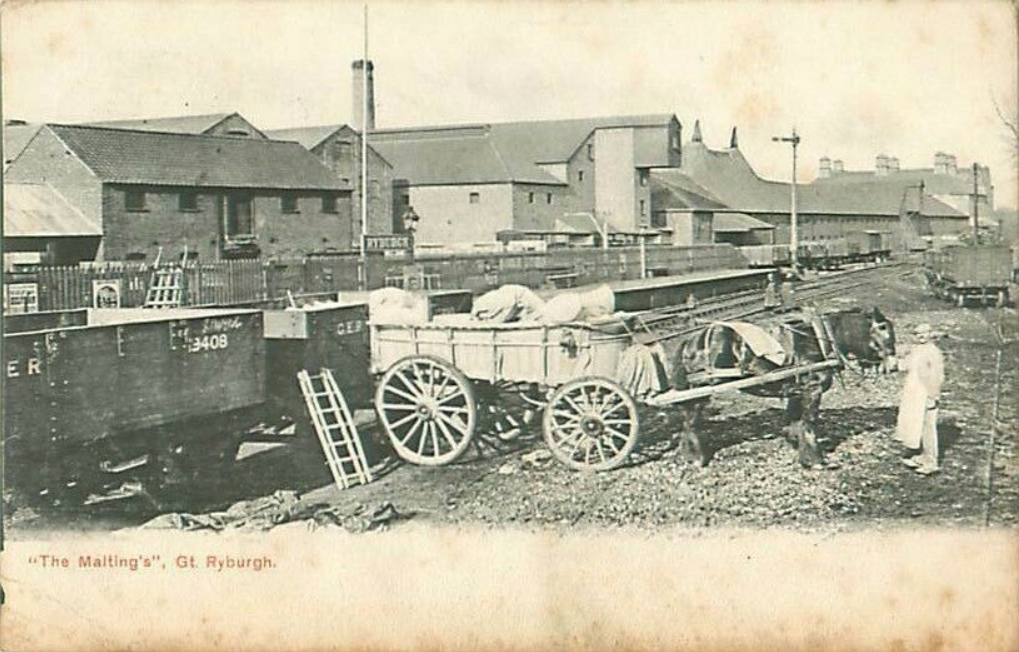 This has the message which appears at the head of this page and which if you hold up to the mirror says:
Very glad to have a letter from you wondered how you are getting on don't be surprised to having a letter from Chelmsford in a day or two Mrs B wrote with love Phe
The final card of this collection was sent on 13th. September 1906 and Em is at Belmont, Bickley in Kent and like the first card is another card of St Andrew's, this time the interior and is number 659 in the series: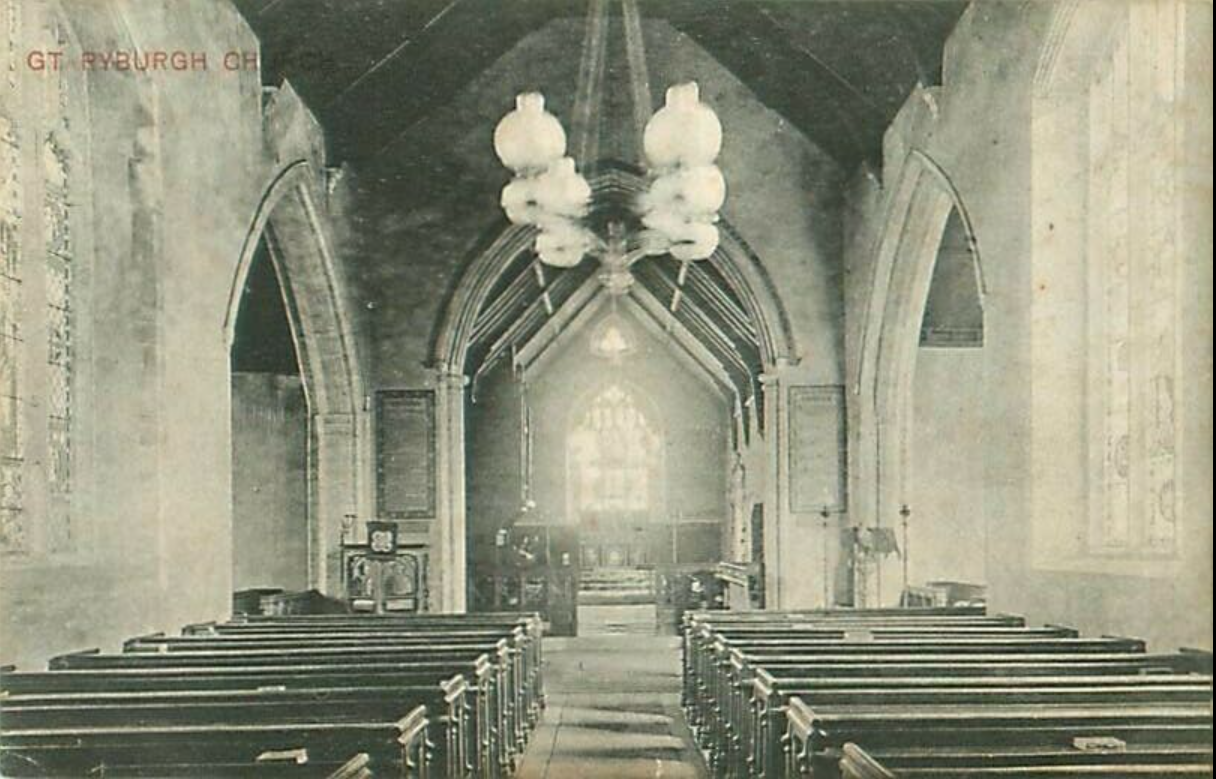 Dear Sis Many thanks for P.C. please do not spend your money on present for me you can't have too much now glad you are a bit better a letter in a day or two much love Phe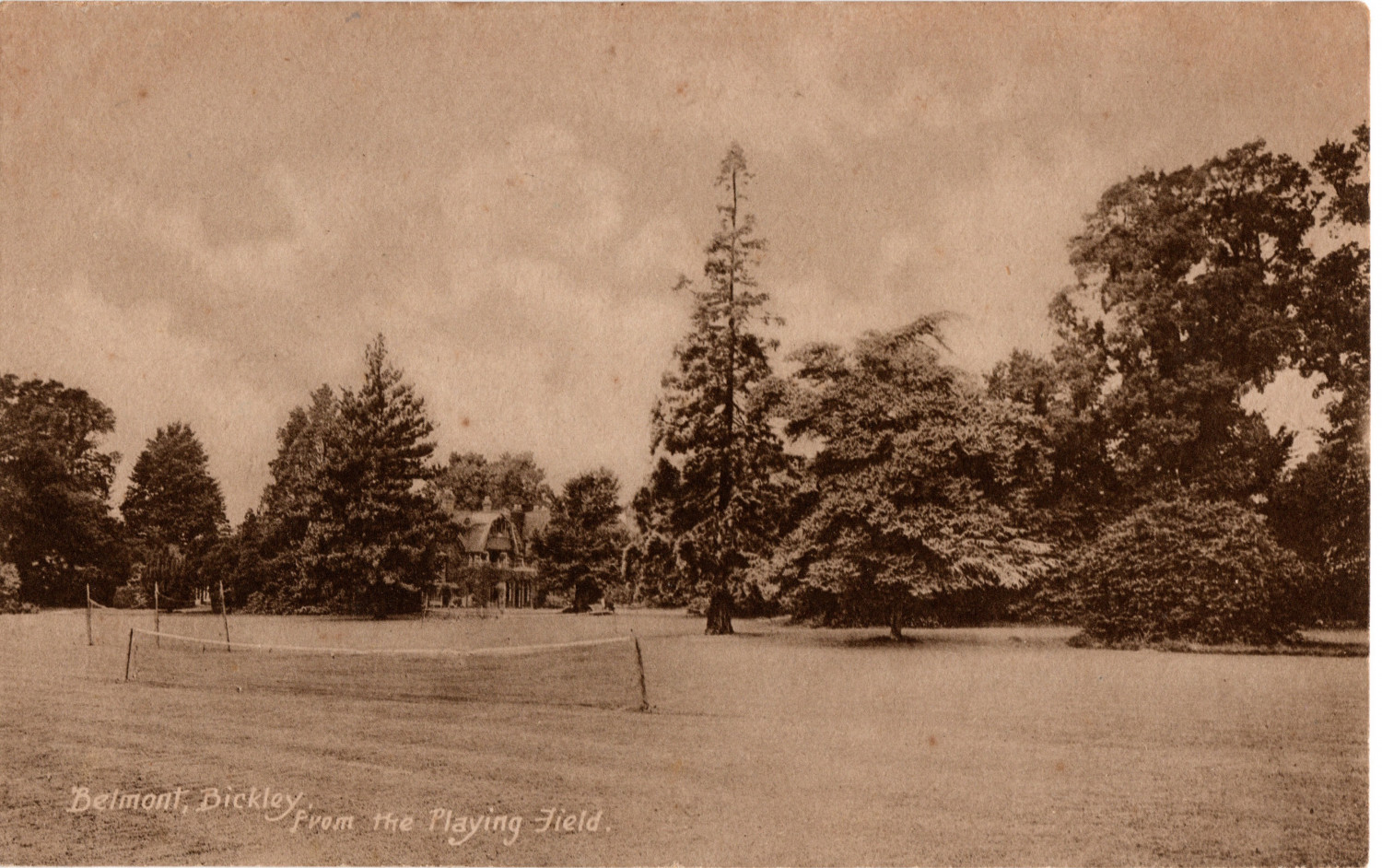 This postcard view of the same date is of Belmont, a school for the daughters of well-to-do Edwardian Gentlemen
Em, baptised Emily Lavinia was born on September 17th 1880 to George and Sarah Rutland of Wood Norton
She seems to have been known in the family as Emma and like her older sister Phoebe, went into domestic service. As the cards witness, she would seem to have been in a number of employments and by the time of the 1911 Census, she is now Cook back in Wood Norton living at the Rectory. Also working at the Rectory as Gardener is Alfred William Nunn who was to be Ems' future husband and it is highly likely that this collection survived through the Nunn family to be bought by the Ebay dealer. The dealer also had for sale a card of the ruins of Foulsham windmill destroyed by a fire in 1912 that was sent to Alf Nunn at the Rectory in February 1913.
When the 1939 Census was taken, Alf and Emma are living in Willisden with 3 sons who were working as a Research Chemist, a Warehouse Storekeeper and an Optical Instrument maker.
Phoebe Elizabeth must have left the Rectory in Ryburgh upon the death of Henry Fowler Baker and is to be found in 1911 working as a private domestic cook and living with her sister, Mary and brother-in- law, Robert's family in Bishopswearmouth Sunderland. She was married late in life to William Yates and is to be found back in Wood Norton in 1939, the year of their marriage.
I have only located one other card from this the earliest known series and it is another ot the church, also published by S.T.Stangroom "Cash Supply Stores" Whissonsett and Mileham but without a series number. Although not appearing as part of this auction lot, I can not think that Emma was not sent one of these at some point by the resident Phoebe and so add it here to complete the set: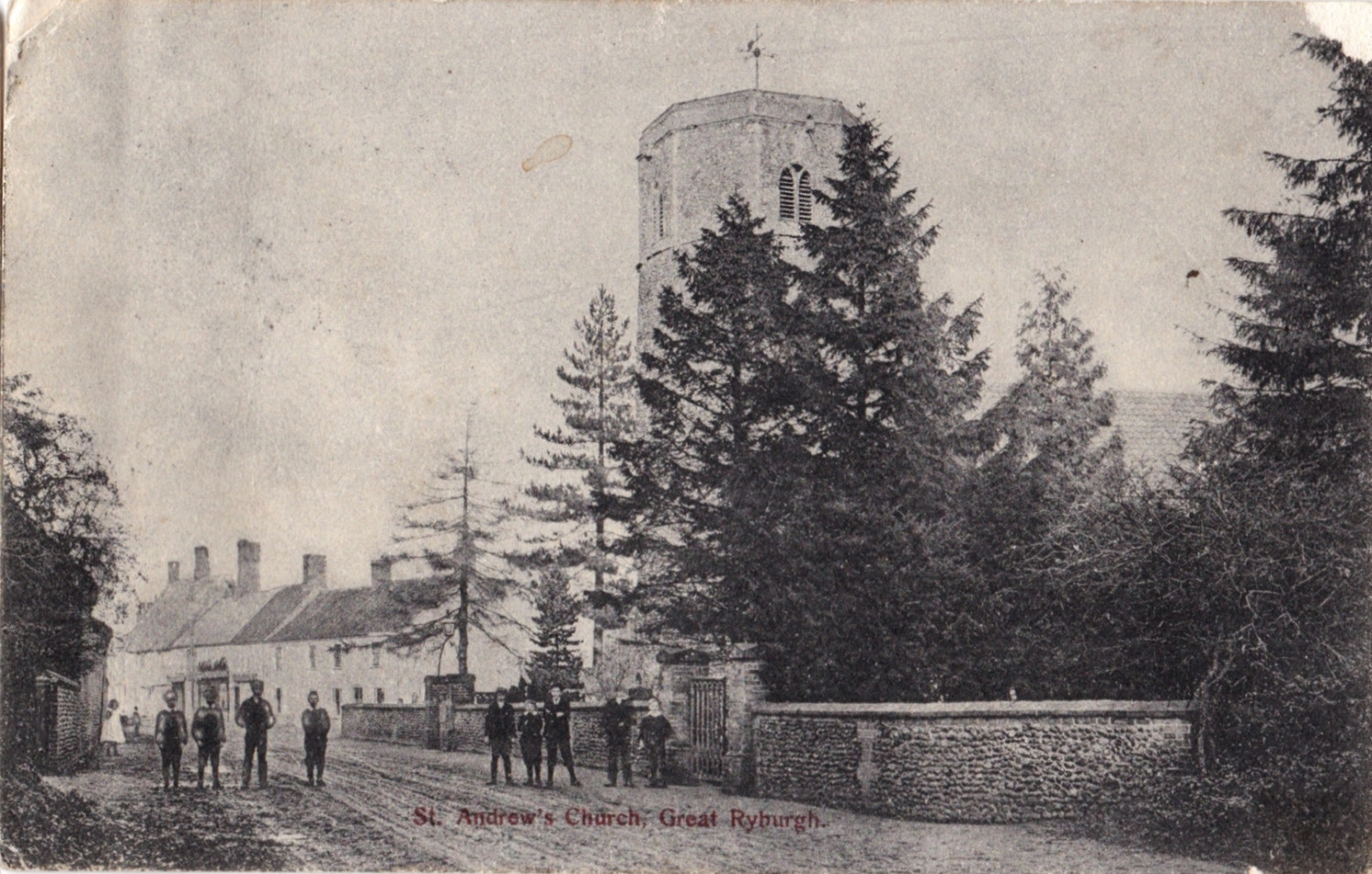 ****************