Ryburgh Remembers
Pte. 6084 George Frederick Edgar "Geoff" Smith
2nd. Btn. 19th Reinforcements
Australian Imperial Force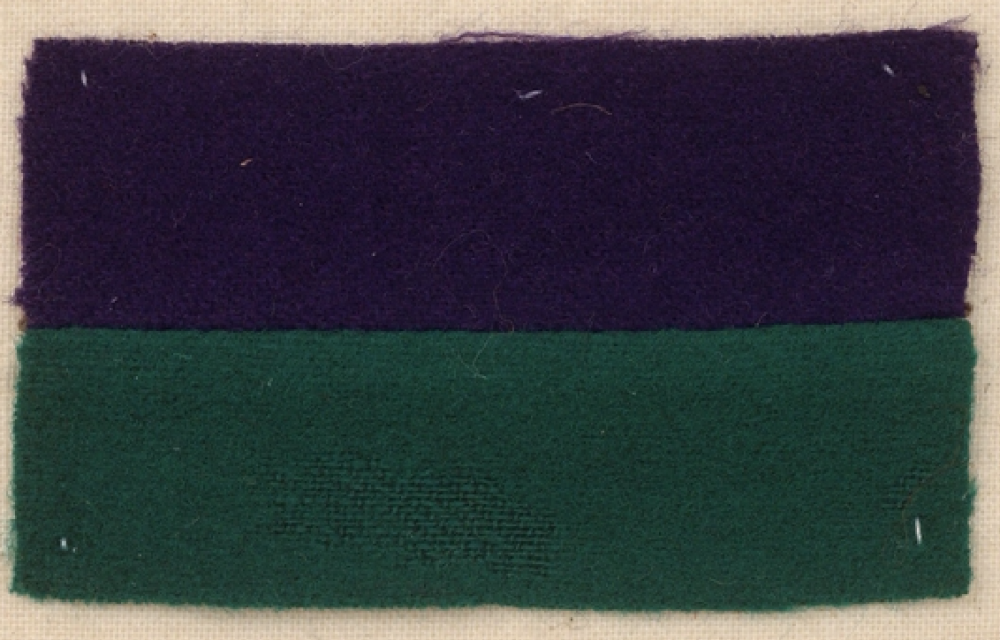 14th April 1891- 15th August 1918

George Frederick Edgar, known as Geoff, had been born in and lived at Wells. He was the
eldest child of George Frederick Smith and Florence Wood who ran the Wells Branch
of F & G Smith. Maltsters, the Ryburgh firm that his father and Uncle George began in
the late 1850's
Geoff's parents: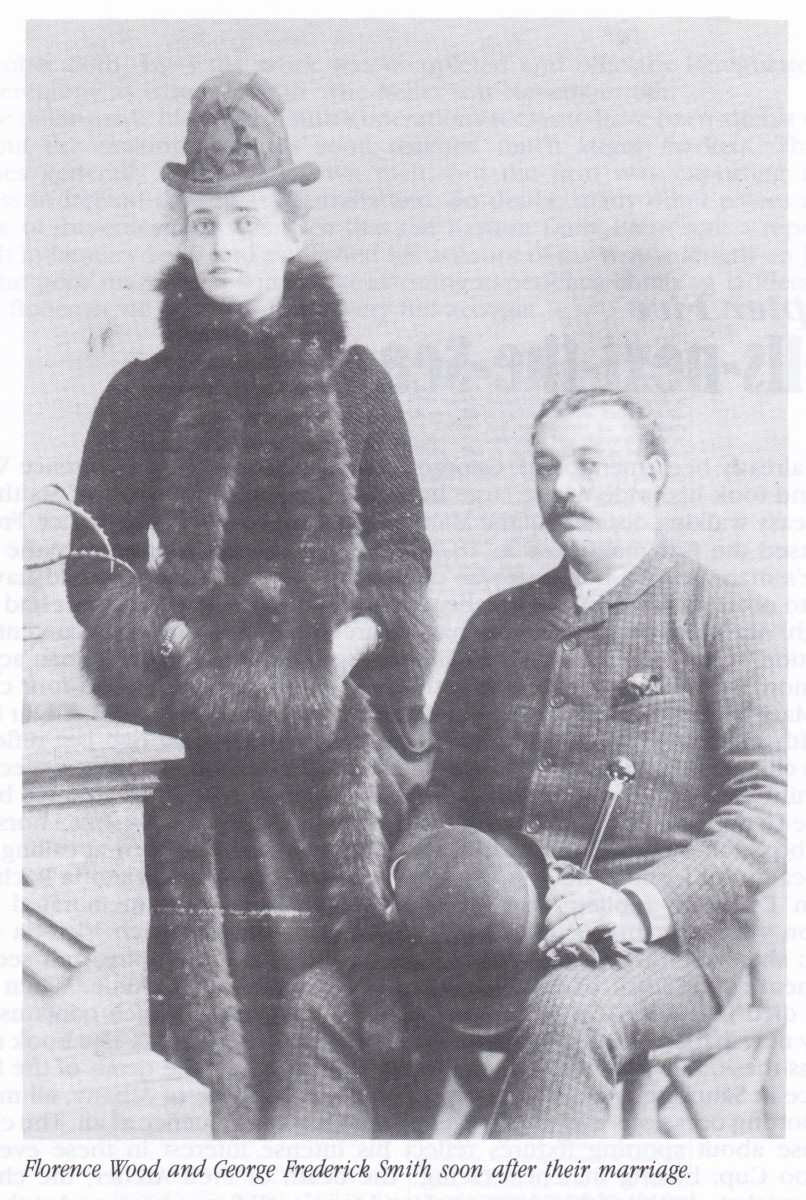 Geoff with his siblings:
Information from Betty Wharton's "The Smiths of Ryburgh" tells that George was
educated at Bishop's Stortford School and that he "had great difficulty working with his
father" who finally sent him to Australia to learn about brewing in 1913. It has to be
assumed that things didn't work out perhaps as his father had hoped as he gave the
occupation "Farm Hand" when he enlisted on March 20th 1916 at Cootamundra New
South Wales and joined "D" Coy. 2nd. Btn. of the Australian Imperial Force, as Pte.
6084 Smith G.F.E. He is described thus in his service record if you can picture him
from the 1907 photo above!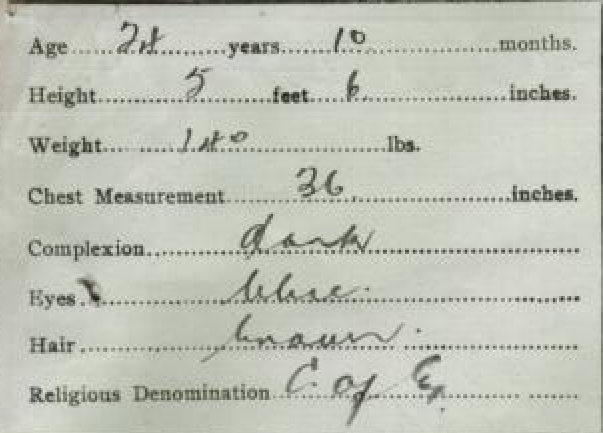 The service record gives a comprehensive account of his time with the A.I.F. and from
that we know he sailed to Plymouth from Sydney on the "Wiltshire" arriving on 13th.
October 1916. He spent time at Arundel and Folkestone and was in France by Dec
18th that year. By March 1st 1917 he was in the care of the Field ambulance "sick"
being admitted and transferred from 1st Divisional Rest Station to 1/1 S.M. Casualty
Clearing Station. By the 21st of the month he was transferred to the 11th Stationary
Hospital and by the 29th he had embarked at Le Havre for England and admission to
the 2nd Eastern General Hospital in Brighton. This was located in a boys' grammar
school and several elementary schools in the town.
He remained there until May 2nd 1917 when he transferred to the 1st Australian
Auxilliary Hospital at Harefield Park in Middlesex. This was owned by Mr and Mrs
Charles Billyard-Leake, Australians resident in the U.K. and offered in 1914 for use as a
convalescent home for wounded soldiers of the A.I.F. He was granted 2 weeks furlough,
when he would have had time to return to Wells and from there to the Convalescent
Depot until mid Feb 1918 when he joined the Overseas Training Brigade. One month
later on March 15th he was back in France. Throughout this time he had been
suffering with "diarrhoea" and "ICT (Inflammation connective tissue) Body"
By May 25th he was back in hospital with Influenza but returned to his Unit (2nd Btn)
5 days later. On July 5th he was again in hospital suffering from this recurrent I.C.T.
described further as "septic sores to face and head". He was discharged to the
Australian Infantry Base Depot on July 27th and the record ends "accidentally drowned
between 10th-15th August"
His body was found in the Seine at Rouen around 3pm on the afternoon of 15th.
August 1918 and he had been in the water for some time. The post mortem was
carried out the following day and reported no evidence of cause of death except
immersion in water. The official enquiry stated that he was "not in performance of
military duty" but attached no blame to his accidental death by drowning.
He was buried at the St Sever Cemetery Extension, Headstone No. 5512. His mother
paid 11/- 1d. For the following inscription on his headstone:
TILL HE WHOSE HOME IS OURS ABOVE UNITE US THERE
It is not clear from the records if he ever went into battle since most of his war seems
to have been fighting battles with his own health, one which he ultimately lost.
As his father had died in 1917, his mother received, along with his British War and
Victory Medals, his memorial scroll and plaque and a copy of the pamphlet "Where the
Australians Rest".
His will was proved in 1920 by his executors, Harry Gould (F & G
Smith's Company Accountant) and George Turner Cain his brother-in-law who had
married his sister Jessie and had served with the RFC/RAF as a Flying Officer. His
effects amounted to £4819-18/-11d.
He is remembered on the War Memorial at Wells-next-the-Sea and in St Nicholas' church
where he is remembered along with his father, brother and sister Jessie: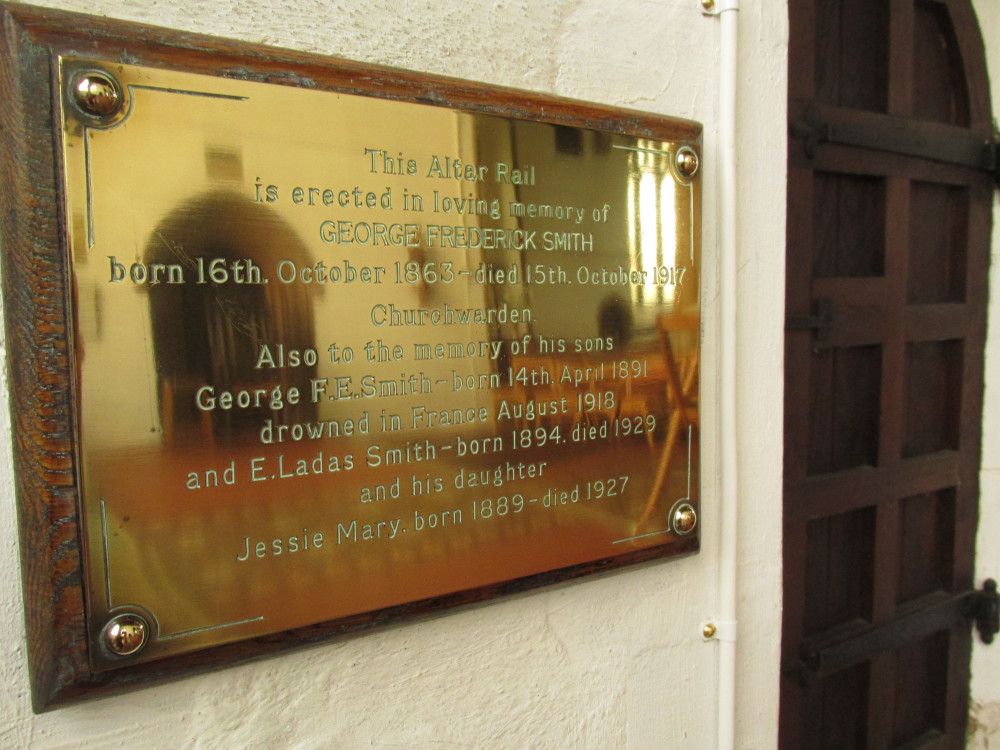 copyright 2018