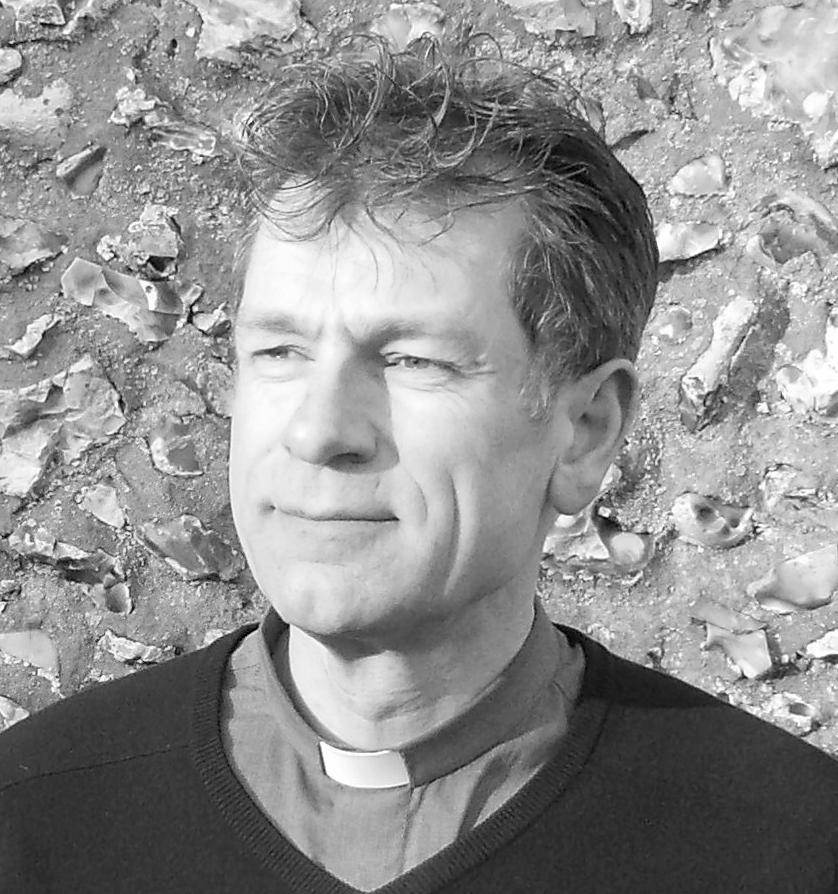 And a welcome from me, Revd Robin Stapleford, Rector of Ryburgh and the surrounding Upper Wensum Benefice, to Ryburgh Church website.
St Andrew's is a wonderful place to visit, for historical interest, spiritual contemplation, or to attend one of our services.
I believe the Parish Church, as each Church of England church like ours is called, is for all and any parishioner - whether you consider yourself religious or not. We all have a little bit of spiritual in us, and any Parish Church, like St Andrew's, is a place of spirituality for all parishioners and passers-by - to find something relevant, a moment of peace, quiet, and reflection, perhaps even inspiration and whatever clarity on life you are seeking. Our traditional christenings, weddings, and funerals for a loved one, and blessings of any description may be discussed and booked through me at upperwensumrector@btinternet.com tel. 01328 853 226.
Usually at the back of church you will find copies of my booklet 'Outstanding features of the Upper Wensum Benefice Churches' - of which there are seven active churches, one redundant, and a few ruins! Here is my Ryburgh summary from that booklet, given from the spiritiual point of view of Rector, and as enthusiastic non-expert when it comes to church architecture:
One of our two round-towered churches in the Benefice. Another distinctive feature of this tower is a hidden one, but very much a traditional part of a medieval church's very existence: A set of six bells rung regularly - practice night Thursday - by a local team.
Unusually St Andrew's is cruciform (cross shaped), the interior being as wide across the two arms or transepts as it is long. While the shell of the church is Saxon and medieval, the inside bears the marks of renowned Anglo-Catholic-style architect Sir Ninian Comper, from its 1912 refurbishment. The alabaster carving (reredos) at the altar is worthy of close inspection - a distinctive Comper touch, with its unusual beardless Christ. The saints either side are St George, Bishop Hugh of Lincoln with his pet swan, St Helen, and St Edmund. More saints can be found on the other side of the screen that lead through to St Thomas' chapel, the south transept, including far left St Remigius, after whom the now ruined church of Testerton took its name; an obelisk of ivy-covered stonework stands in a field before Testerton hall farm at the western edge of Ryburgh parish. Also in St Thomas chapel is a tabernacle, usually housing consecrated bread and wine for Communion. Note the three St Andrew's thistles subtlely incorporated into the window tracery. The rood (ancient word meaning cross of Christ) beam across the chancel arch depicting Jesus flanked by his mother Mary and disciple John, is a mid-20th century installation, in memory of a fallen son from WWII.
To the east of Great Ryburgh village, on the other side of the Wensum, can be found the ruins of All Saints, Little Ryburgh - the dramatic site of our annual Easter Dawn Service - overlooking the churchyard that now serves the whole parish of Great and Little (formerly Ryburgh Magna and Parva). A distinctive white marble angel memorial stands as if a sentinel watching over the souls of the living and departed. Recently some unique, anonymous 15th Century religious tracts came to light that had been kept by the former Gottes family of Little Ryburgh, including support for the Bible in English, and 'The Nine Things That Pleaseth God Specially'.