Ryburgh Remembers
Pte. 26115 Charles Thomas Steward
2nd. Battalion Norfolk Regiment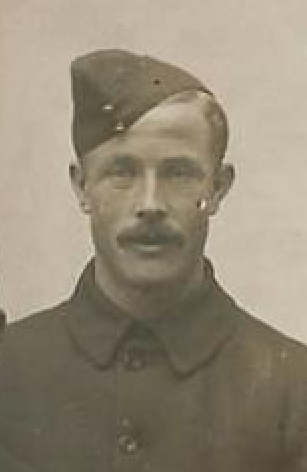 June 6th 1883 - September 28th. 1917
We believe the photograph above to be of Charles Thomas Steward who came from a long line of Ryburgh families. The information leading to this supposition can be read about on the webpage of fellow soldier Stanley Curson and is based on the photograph below taken in 1905 of the winning Ryburgh team in the newly instigated Marshall Trophy competition. The names of the team were all given in the press write-up in the Fakenham and Derheam Times and Charles Steward, then aged 22, was one of these: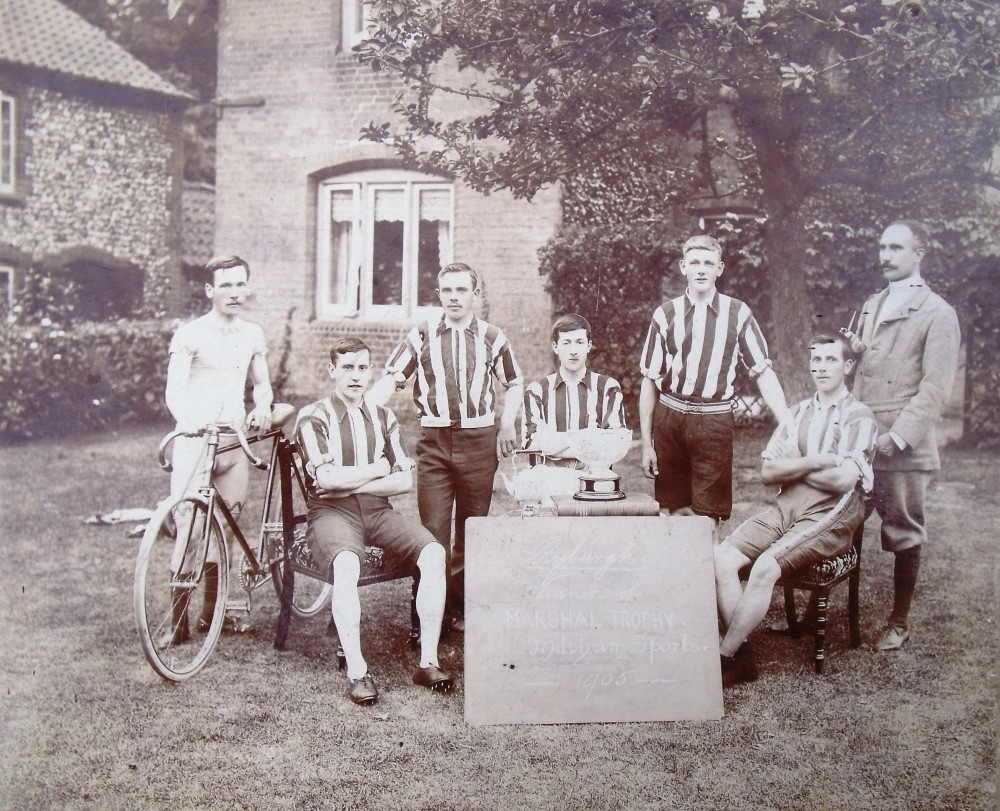 He was the 6thof 8 surviving children born to Robert Steward (1840-1899) and Ann Wilkin (1851-1921) both of whom were Ryburgh-born to Ryburgh families.
He is unusual in that of the 43 servicemen we have researched, he was one of only 7 men not to die on the Western Front. What is more, he is one of the handful of these 43 not described as "Killed in Action" or "Died of Wounds." He is also just one of three that died whilst not fighting a battle and the only one to succumb to disease whilst serving abroad. Fortunately his service record has survived which briefly charts his military career from rural Norfolk to his burial in Iraq.
He was aged 32 years 6 months when he enlisted with the Norfolk Regiment in Norwich on Dec 3rd 1915 for the duration of the War. On October 15th 1916 he embarked at Devonport en route to Sheikh Sa'ad via Basra arriving on November 21st, twelve months to the day of his enlistment.
6 months after his arrival in June 1917, there began a narrative of admissions to hospital in Baqubah, first with Diphtheria and 3 months later with Sandfly Fever which led to the Bronco Pneumonia from which he died.
The Service Record also tells us that he was 5' 7" tall, he had married Laura Jane Hooke at Rougham Parish Church in April 1912, that when he enlisted they were living in Ryburgh, where he worked as a [Maltings] fireman and also that he was trained as a bomber with the Norfolk Regiment.
Army form W.5020., a certified statement of the living relatives of a deceased soldier, says he had no children and that his father had died (in 1899) but his mother was still living. It also lists his 5 older brothers: Fred, William, John, Herbert and Robert. Also his two sisters, Annie Balderstone and the unmarried youngest, Alice. All of this was verified by the Revd. F.H.Tatham. in May 1919.
The Statement of the Services of No. 26115 C.T.Steward reads:
Buried Baqubah Cemetery, Plot 3, Row A, Grave No 11.
He was later reburied in the Baghdad North Gate War Cemetery in Plot 4 Row E Grave No 11. His gravestone reads AT REST as requested by his widow Laura Jane Steward for the cost of 1/9d. and it was she who received his back pay and War Gratuity that amounted to £12-2/-7d. On March 27th 1920 she signed the receipt for his Plaque and Scroll. There is no information as to the issue of the British War and Victory medals to which he was entitled.
When Laura Steward died in May 1945 she was buried up at Little Ryburgh Cemetery and the "Monumental Inscriptions" booklet compiled by Keith and Shirley Howell records the following:
L132 Kerbstone with flower container

In loving memory of Laura Jane Steward died 4th May 1945 aged 67 years [S]
Also of Charles Steward her beloved husband died of wounds in Basra hospital Sept 27th 1917 aged 34 years [N]
At rest [E]
Reunited [W]
The grave with its inscription is somewhat buried by rising soil levels and subsiding stonework but we were able to find it and photograph part of it. Whilst this memorial contains two pieces of information that are at varience with that described above, it is not for us now to gainsay it: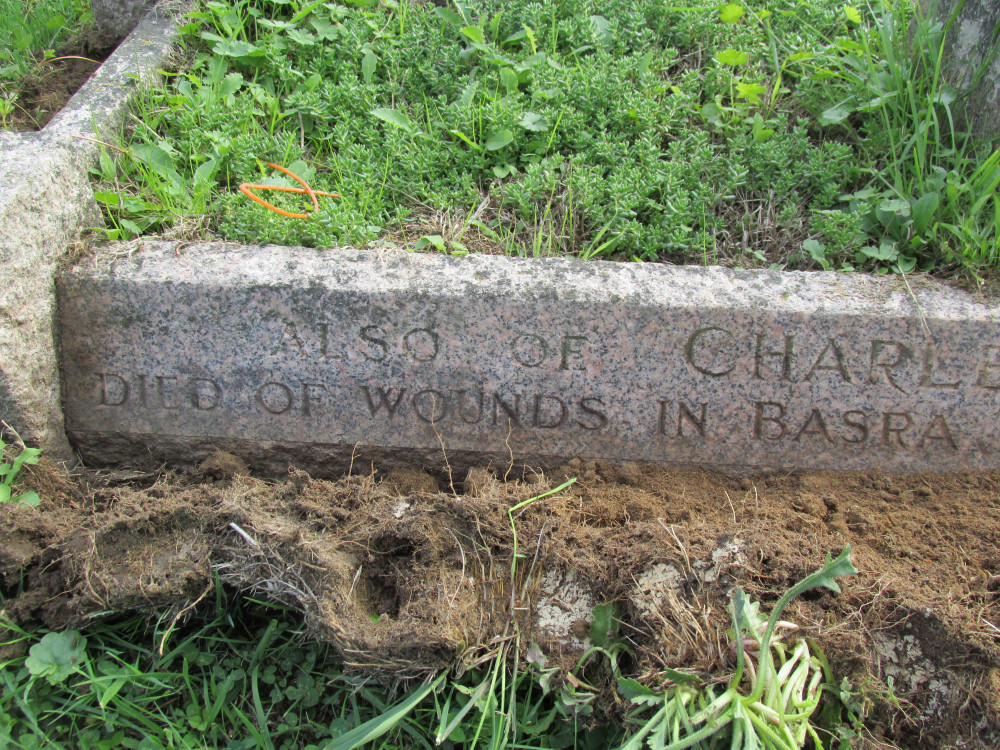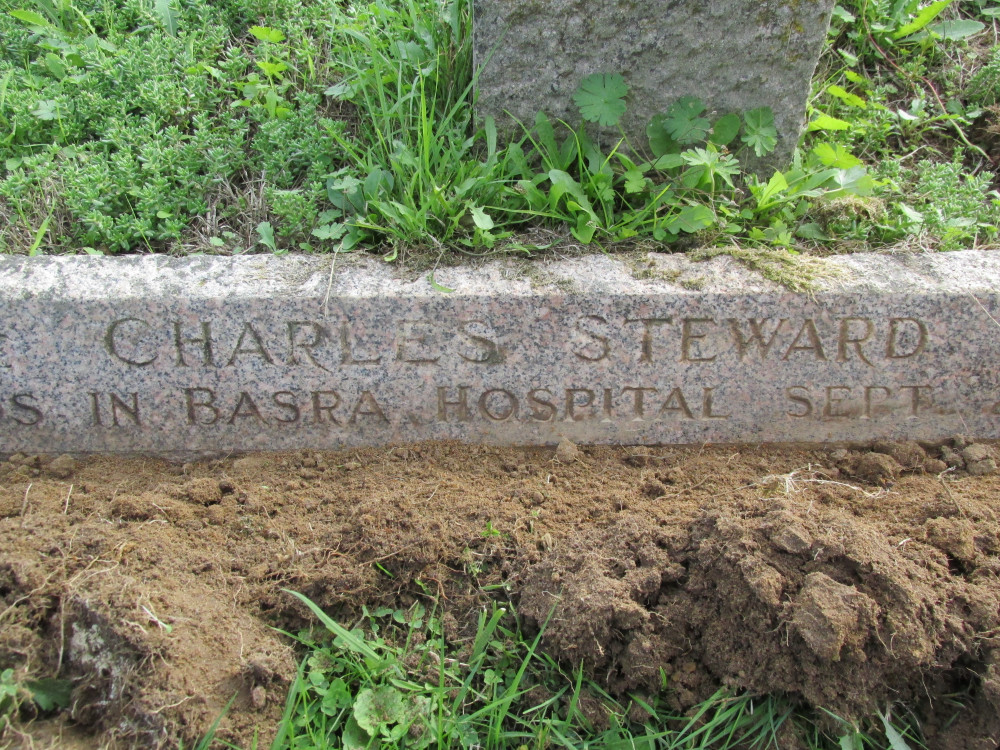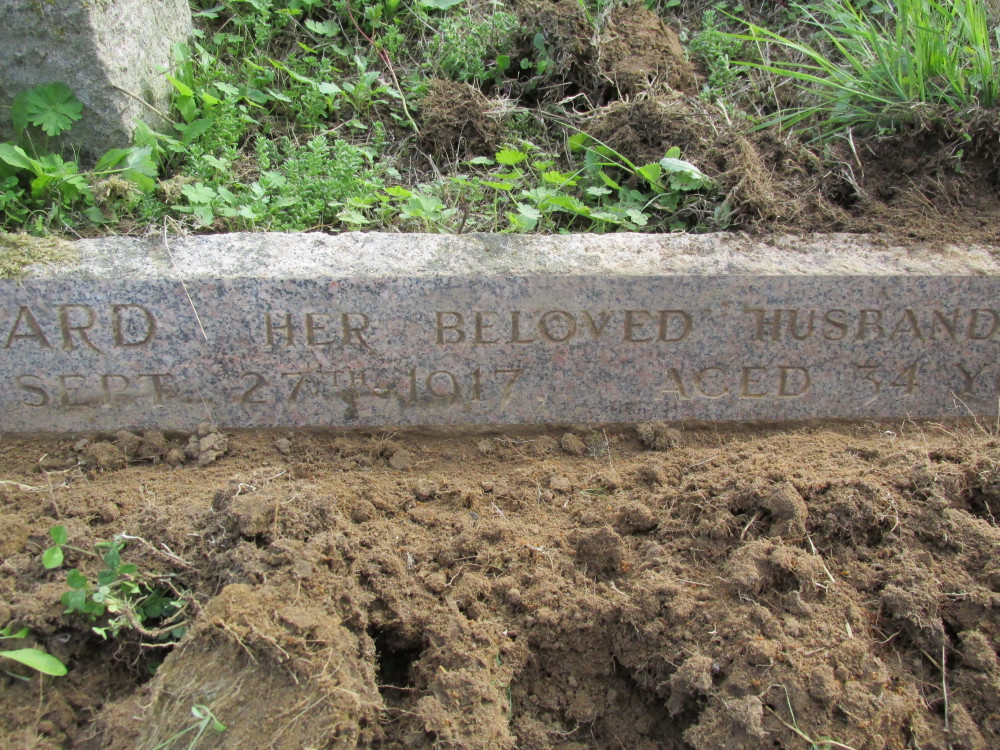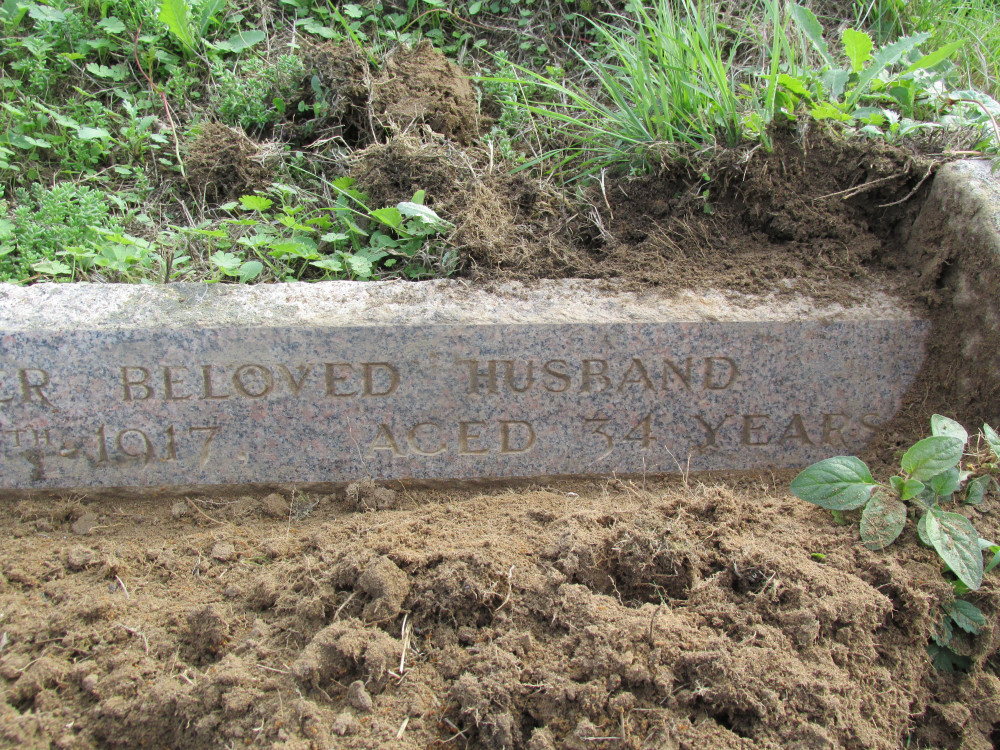 His name is inscribed on the Village War Memorial and the Think and Thank screen in St Andrew's seen here in Steve Bushby's photographs: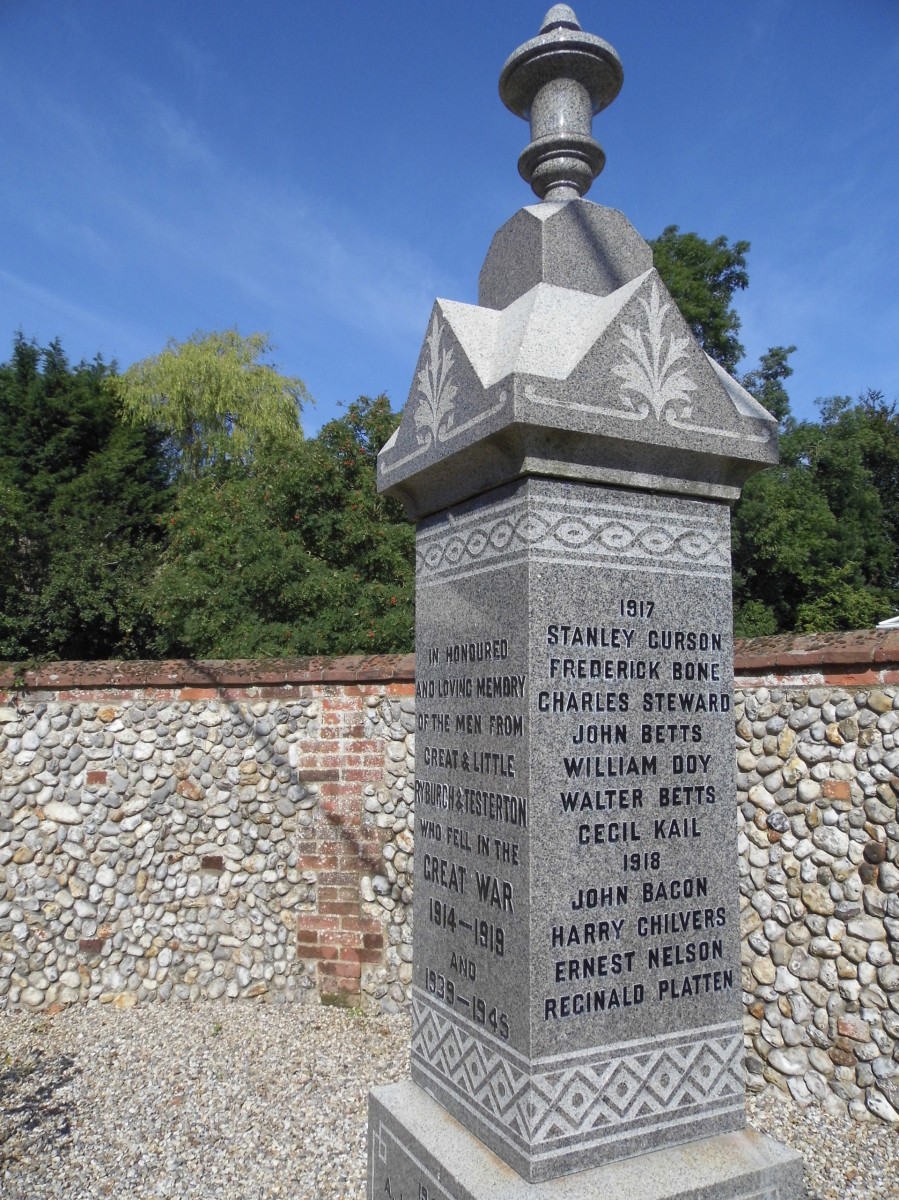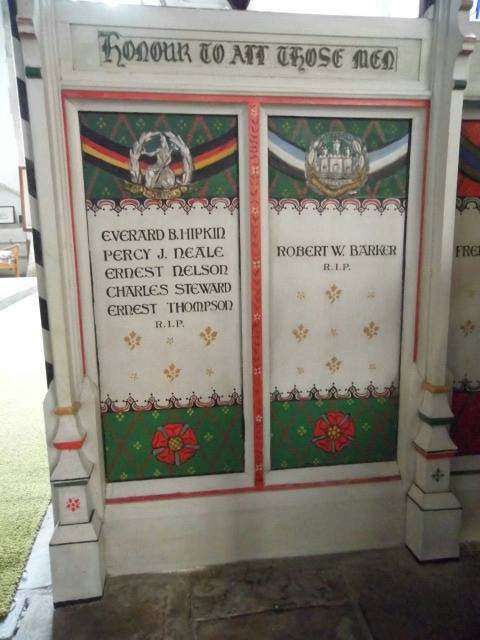 The Roll of Honour lists two other Stewards who served in the war in addition to Charles. The first is his older brother, Gunner 177941 Robert Steward who served with the Royal Garrison Artillery. The other was Private G/68318 Sidney Herbert Steward The Queen's (Royal West Surrey) Regiment his nephew, the eldest son of his older brother James William who lived at Westwood. Nothing further is known of their war experience.
copyright 2017