Ryburgh Remembers
Pte. 41347 John Frederick Bacon
11th Btn. Essex Regiment.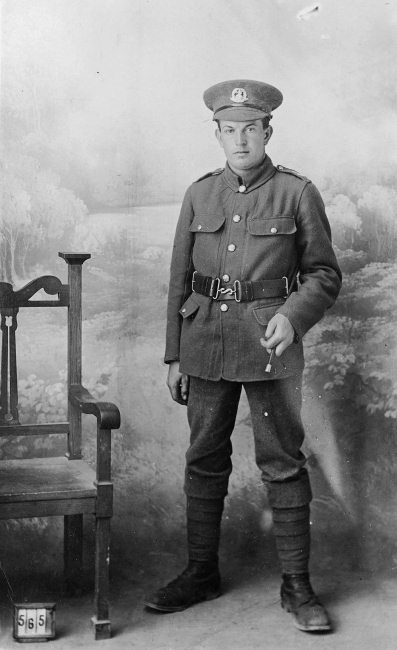 September 6th 1892 - April 18th 1918
John Bacon could not be said to come from a Ryburgh family by any stretch of the imagination, but he was working as a farm labourer, living with his parents in Westwood Lane when he enlisted with the Norfolk Regiment in Norwich as Pte. 29078 the number which he held before transfer to the Essex Regiment. The photograph above, reproduced by permission of Picture Norfolk, dates from this part of his Army career. Unfortunately his service record is lost and apart from this picture we know very little about him at all.
He was the youngest but one of a family of 11, three of whom had died by 1911, including John Frederick's namesake baptised on 9th September 1891. His parents were William Bacon of Little Snoring (Ag Lab) and Celia Allen of Kettestone and all their children were born in Little Snoring.
The 11th Essex Regiment War Diary has not yet been examined and so we are unable to discover the events hat led to his injuries and capture on March 31st 1918, a date confirmed by his Red Cross record. Confirmation of his death age 26, which occurred on April 18th at the Camp Hospital at Kassell, was published in the Thetford and Watton Times and the Dreham and Fakenham Times on August 31st 1918:

He is commemorated on the three main sites in Great Ryburgh
Village Hall: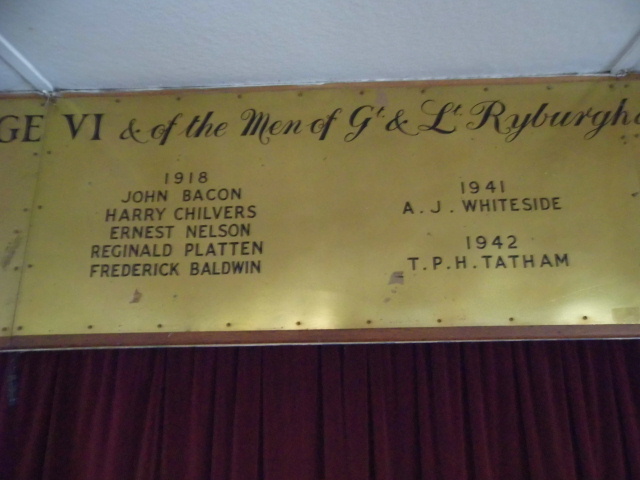 Think and Thank Screen in St Andrew's: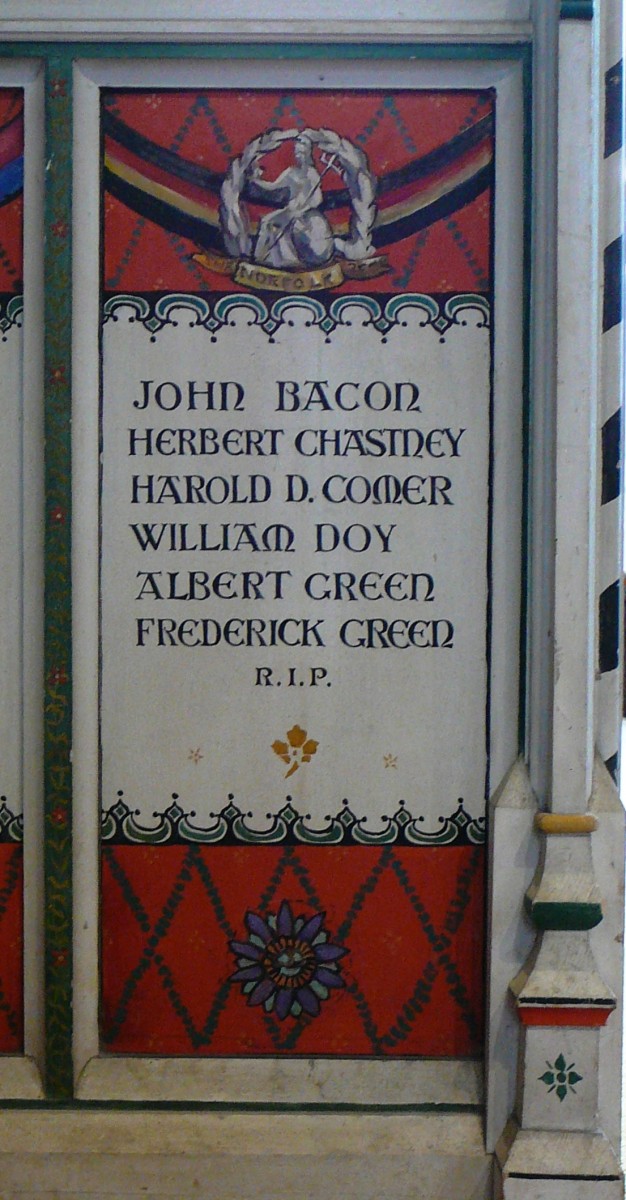 The Village Obelisk: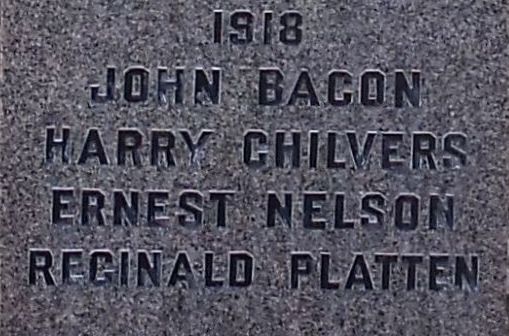 Jack's back pay and War Gratuity amounted to £22-19/-8d. which was sent to his father William in September 1918 and February 1919. He was awarded the British War and Victory Medals
He was buried in the P.O.W. camp at Kassell in Plot 20 Row 7 Grave 10 and his body exhumed and reinterred in the Niederzwehren Cemetery, Kassell in November 1923. where he is to be found in Plot lX, Row D, Grave 14.
In the Yarmouth Independent on Saturday 24th April 1926 there appeared the following reproduced by permission of the British Newspaper Archive: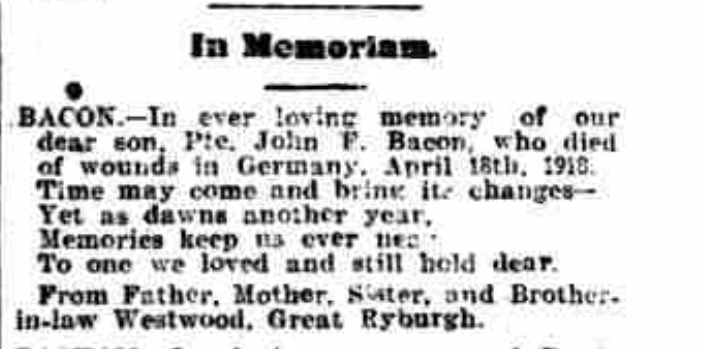 ************